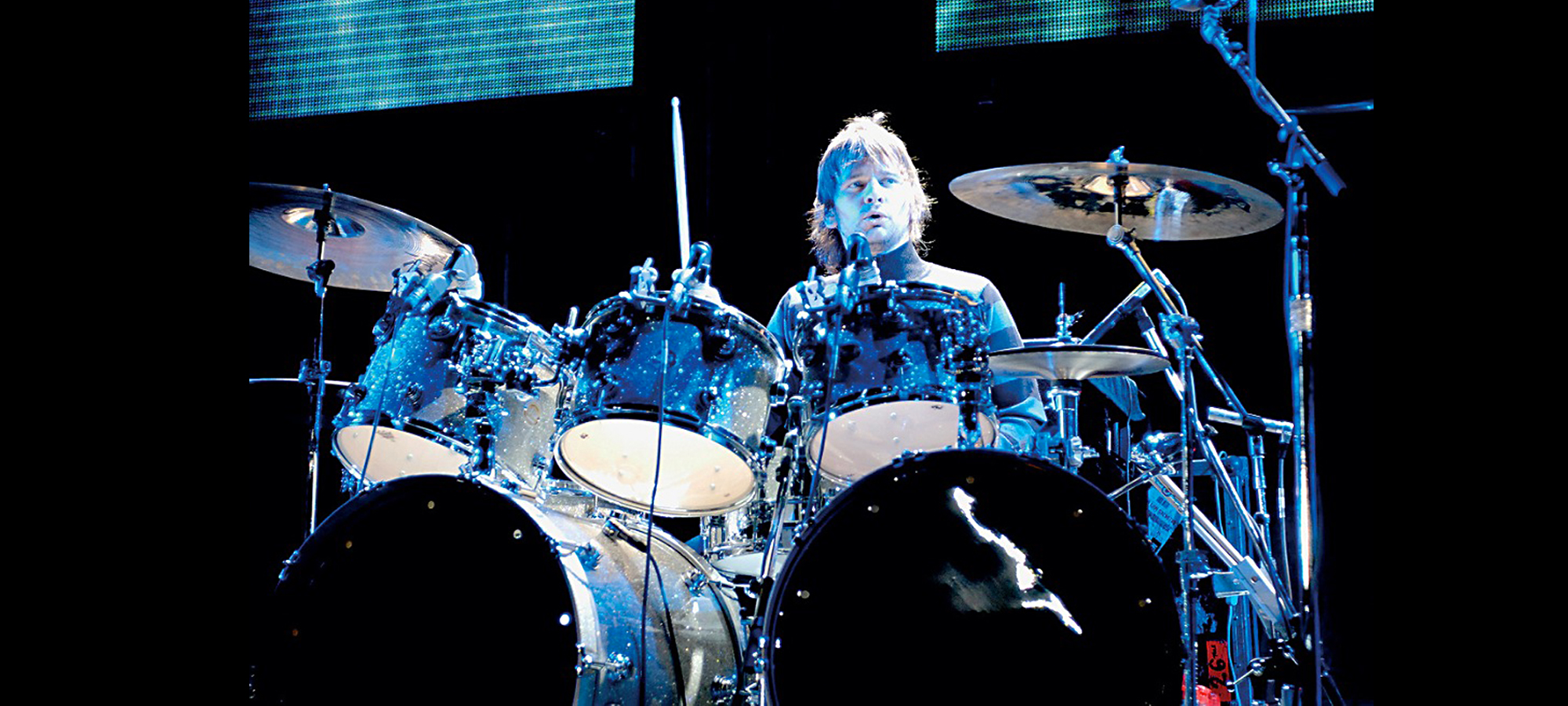 Beatles' drummer Ringo Starr was so determined that his eldest son NOT follow in his footsteps that he gave the kid but one drum lesson in his entire life. Zak Starkey, who turns 48 today, would have to master the skill all by himself…with a little help from his dad's good mate, Keith Moon of The Who. The legendary "patent British exploding drummer" bought his godson his first drum kit at age 8 and encouraged the lad's rock dreams. (The kit was later auctioned at Sotheby's for £12,000, or roughly $19,000.) Little Zak began playing in pubs at 12 and unassumingly worked his way up the rock-n-roll food chain, eventually playing with groups like Oasis and The Waterboys, as well as his dad's All-Starr Band.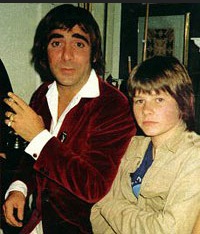 But little did he know that one day, long after Uncle Keith's demise, he would fill his idol's seat as the beat-keeper of his favorite band. He's been drumming with The Who since 1996, most recently on their "Quadrophenia" tour of 2012/13. Who guitarist Pete Townshend considers him the karmic Keith Moon. "I am not a rock 'n' roll star," Zak told Ken Micallef of Modern Drummer magazine in 2006. "I'm not famous, I suppose. But I am a very successful musician." Zak's younger brother Jason, also a drummer, hasn't been nearly as fortunate. Through the years he's been in and out of court on theft and drug charges. He once said, "Being Ringo Starr's son is the biggest drag of my life. It's a total pain."
Here's Zak, channeling Keith Moon (the two are pictured above). Let's hope he didn't pick up his idol's talent for blowing up hotel toilets.

© Dana Spiardi, Sept 13, 2013