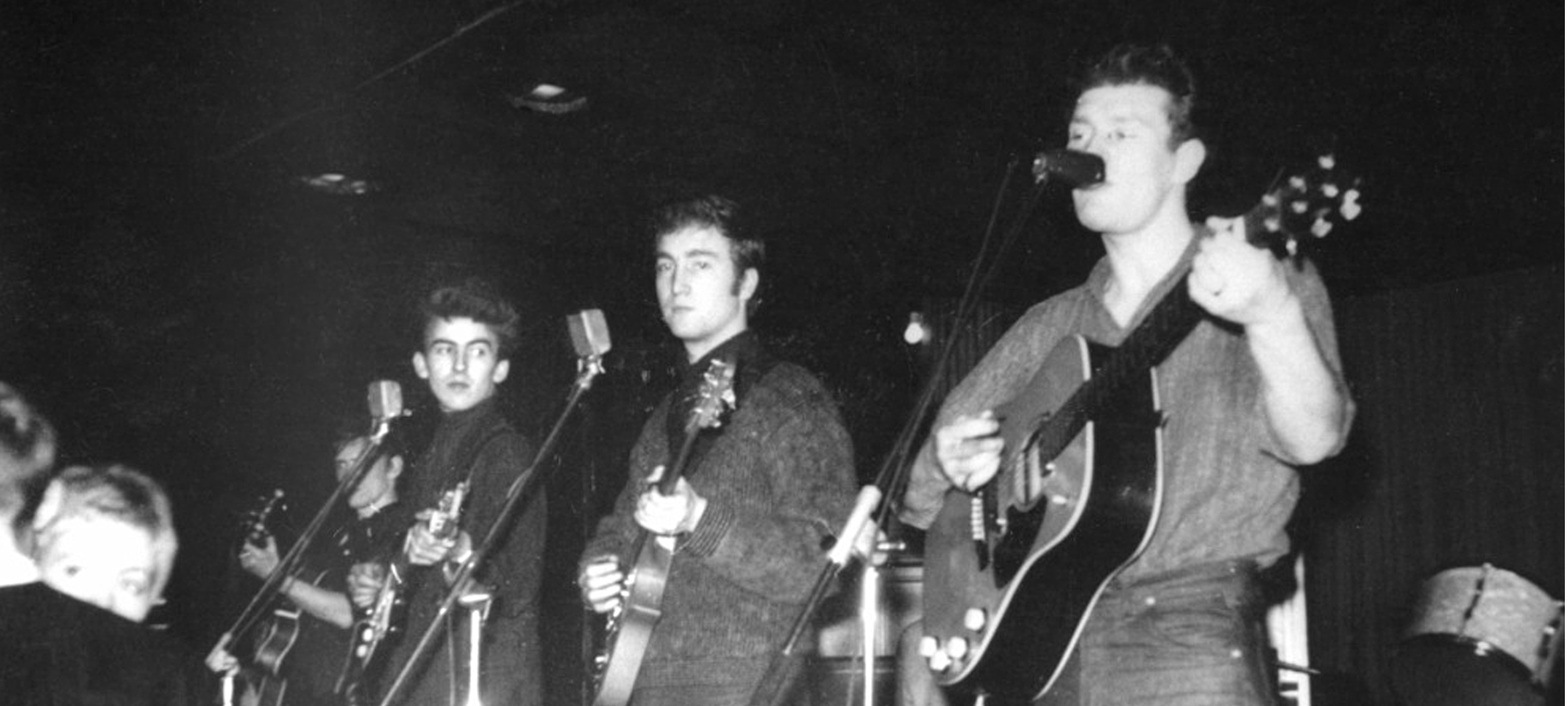 In the early 1970s  I was rounding out my collection of Beatles LPs, when I stumbled upon one called "The Beatles Featuring Tony Sheridan – In the Beginning, Circa 1960." I considered this a real find! I hadn't been aware of any pre-1963 Beatles recordings, and I had never known the boys to collaborate on vinyl with anyone. Who the heck was Tony Sheridan? Well, if you're a follower of Fab Four history, don't miss this chapter on one of The Beatles' early, influential mentors, who was born on this date in 1940.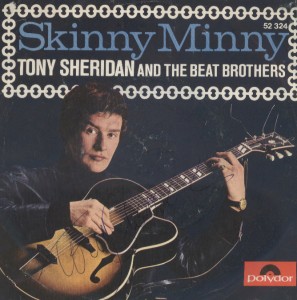 It was at a club called The Indra, in Hamburg's seedy Reeperbahn red-light district, where the boys first met Mr. Sheridan. They were all part of the British invasion of Germany, where many U.K. bands made their bones in the early 1960s.  At that time, The Beatles lineup included pre-Ringo drummer Pete Best and bassist Stu Sutcliffe, who left the band in 1961 and died shortly thereafter of a brain hemorrhage. The Beatles were in awe of the charismatic Sheridan; he had been an established and respected singer/guitarist in the U.K., having toured with Gene Vincent and Eddie Cochran. But Tony also had a reputation as a disorganized performer, often showing up late, drunk and without his guitar. He had trouble retaining backup players, and by the time he got to Hamburg he was largely dependent upon pick-up musicians.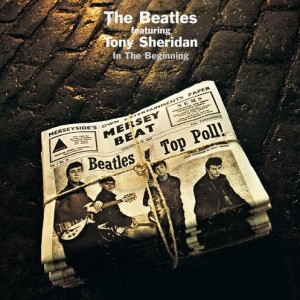 The young Beatles loved Sheridan's loony on-stage antics and formed an immediate bond with him. Although they had steady work playing their own gigs, they often backed Sheridan when he moved up to a slightly less run-down Hamburg club, The Top Ten. They were a tight, raucous act, with Sheridan belting out R&B standards in scrappy style, and the amphetamine-charged Beatles playing hard and fast for up to seven hours per night. They soon caught the attention of a Polydor Records talent scout named Bert Kaempfert, who brought Sheridan and his boys to a recording studio and insisted they primarily play standards as opposed to pure rock-n-roll.  This marked The Beatles' first professional recording experience (in July 1958 they had scraped together $2.00 to record two songs at the Percy Phillips Studio in Liverpool: "That'll Be The Day," and the McCartney/Harrison-penned "In Spite of All The Danger." ) For the Sheridan sessions, The Beatles were billed as The Beat Brothers, because "Beatles" sounded too similar to the German word "pidels" – pronounced peedles, a German slang word for penis.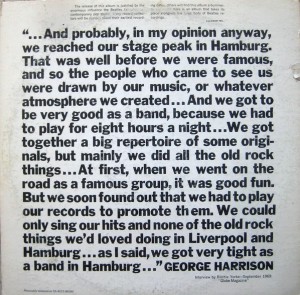 The sessions yielded enough songs for an LP. They included such favorites as "What'd I Say," "Sweet Georgia Brown," and "My Bonnie," which was released as a single in 1962 and made it to #5 on the U.K.'s Hit Parade. The Beatles, minus the departed Sutcliffe, performed two songs without Sheridan: "Ain't She Sweet," sung by John, and an instrumental composition, "Cry For a Shadow," originally titled "Beatle Bop" (the writing credit is listed as Harrison-Lennon). Although Ringo wouldn't join The Beatles until August 1962, he too played backup for Sheridan for a while, before returning to his own band, Rory Storm and the Hurricanes.
Tony continued to perform long after his young band-mates conquered the world. He toured with Chubby Checker, Jerry Lee Lewis and Chuck Berry and released numerous solo albums through the years. In 1967, he and a group of assorted musicians began performing for Allied troops in Vietnam. But this came to a sad end when the band was fired upon, and one of its members was killed. The U.S. Army made Sheridan an honorary Captain in recognition of his service as an entertainer.
In 1960, Tony Sheridan was riding high, honing his chops in Hamburg, and poised for fame. But it was his rowdy, leather-jacketed, cowboy-boot-wearing backup players that ended up making rock-n-roll history. Tony died on February 16, 2013.
Here's one of the Tony Sheridan/Beatles collaborations, featuring lots of photos of Tony, who provides lead vocals — Elvis-style! Pay attention to George Harrison's distinctive guitar work on part 2 of the song.

Here's one of the earliest Beatles' songs, "Cry for a Shadow," written by George and John. It's featured on the "In the Beginning" LP.  Original drummer Pete Best appears in many of the photos. 
© Dana Spiardi, May 21, 2014