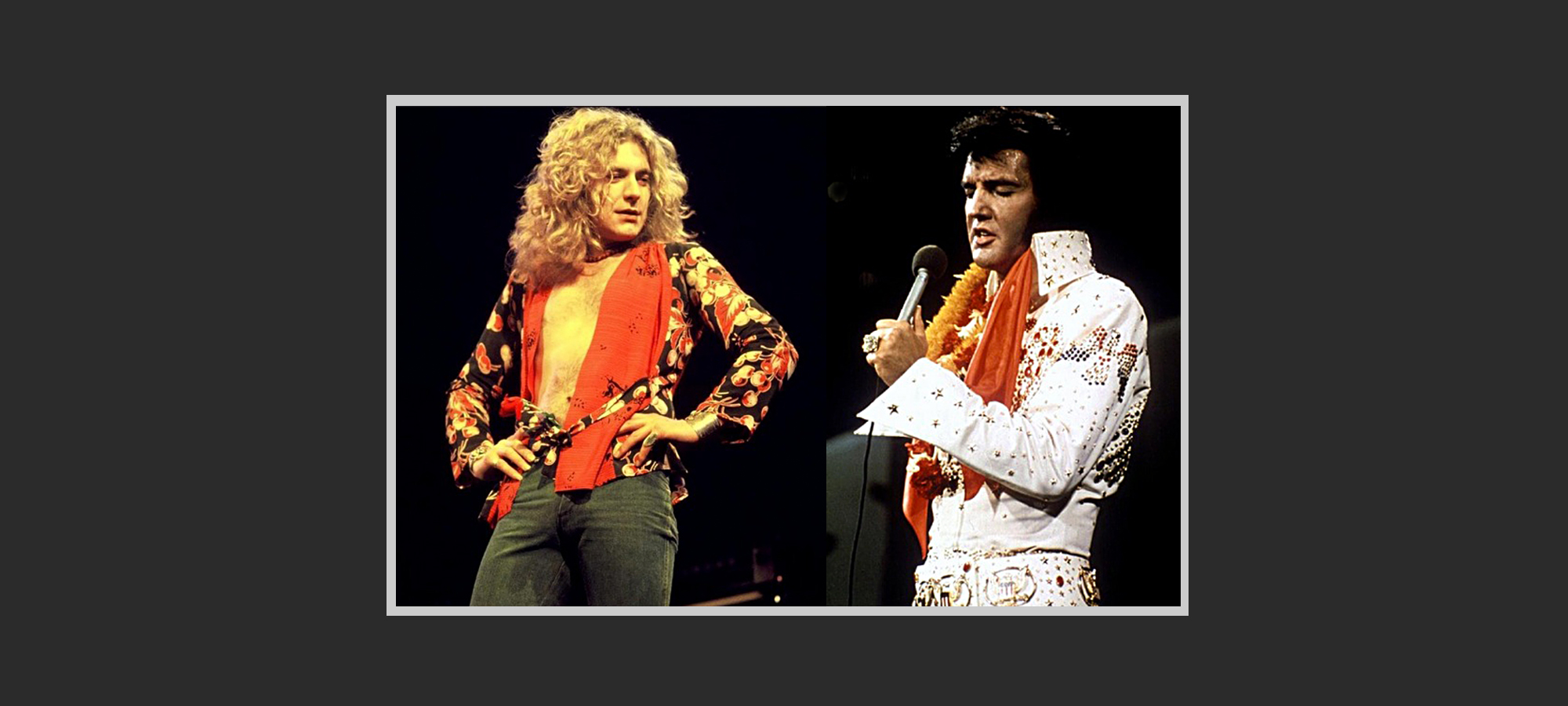 Rock blaster Robert Plant, like his Led Zeppelin bandmates, was known to have entertained thousands of groupies in hotel rooms all across the land, back in the day when cocksure male rock gods reigned supreme. But when Elvis came to town, the tables were turned, and Mr. Plant found himself  playing the part of adoring groupie. Just what went on behind closed doors between those two?  The story goes like this…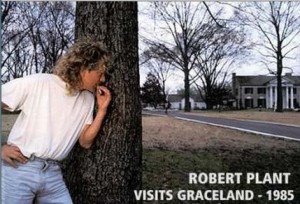 Sometime in the early '70s (dates vary), the four members of rock's loudest band attended an Elvis concert, during which The King gave them a nice shout-out from the stage. Legend has it that Elvis stopped singing a song and jokingly told his band, "Wait a minute…if we can start together fellas, because we've got Led Zeppelin out there…let's try to look like we know what we're doing." At this point, Zeppelin albums were outselling Elvis records by the millions. But the rockers posed no threat to the man whose devoted worldwide fans outnumbered theirs, then and now. One night after a show, Elvis agreed to meet Zeppelin's two frontmen/fans – guitarist Jimmy Page and singer Robert Plant – in his hotel suite. You might imagine these three chemical-loving artists spending the night browsing through Elvis's personal copy of The Physician's Desk Reference. But it wasn't like that at all.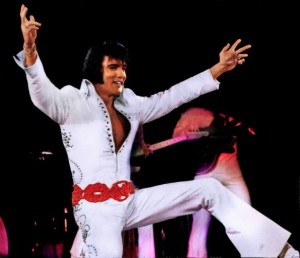 Here's how Plant described the encounter to Paul Cole in the British tabloid Sunday Mercury in December 2008: "As we all chatted, Jimmy Page joked with Elvis that we never bothered much to do soundchecks before our gigs. But when we did do them, all I wanted to do was sing Elvis songs! Elvis thought that was really funny and asked me what my favourite song was, which tunes I enjoyed the most. I told him I liked the ones with all the moods, like that great country song 'Love Me.' You know, the one that goes: Treat me like a fool, treat me mean and cruel, but love me. We had an illuminating and funny 90 minutes with Elvis.
"When we were leaving, I was just walking down the corridor when he swung 'round the door frame, looking quite pleased with himself, and started singing that song to me: Treat me like a fool… I turned around and did my best Elvis right back at him. We stood there for quite a while, singing to each other!"
Imagine — two of the world's most sought-after hunks, serenading each other in a hallway. Oh, to have had cell phone video cameras back then!
I'm sure Mr. Plant warmed up for this classic Led Zeppelin number by singing an Elvis tune.

Yes, Elvis — all true rockers love you.

© Dana Spiardi, Aug 20, 2014