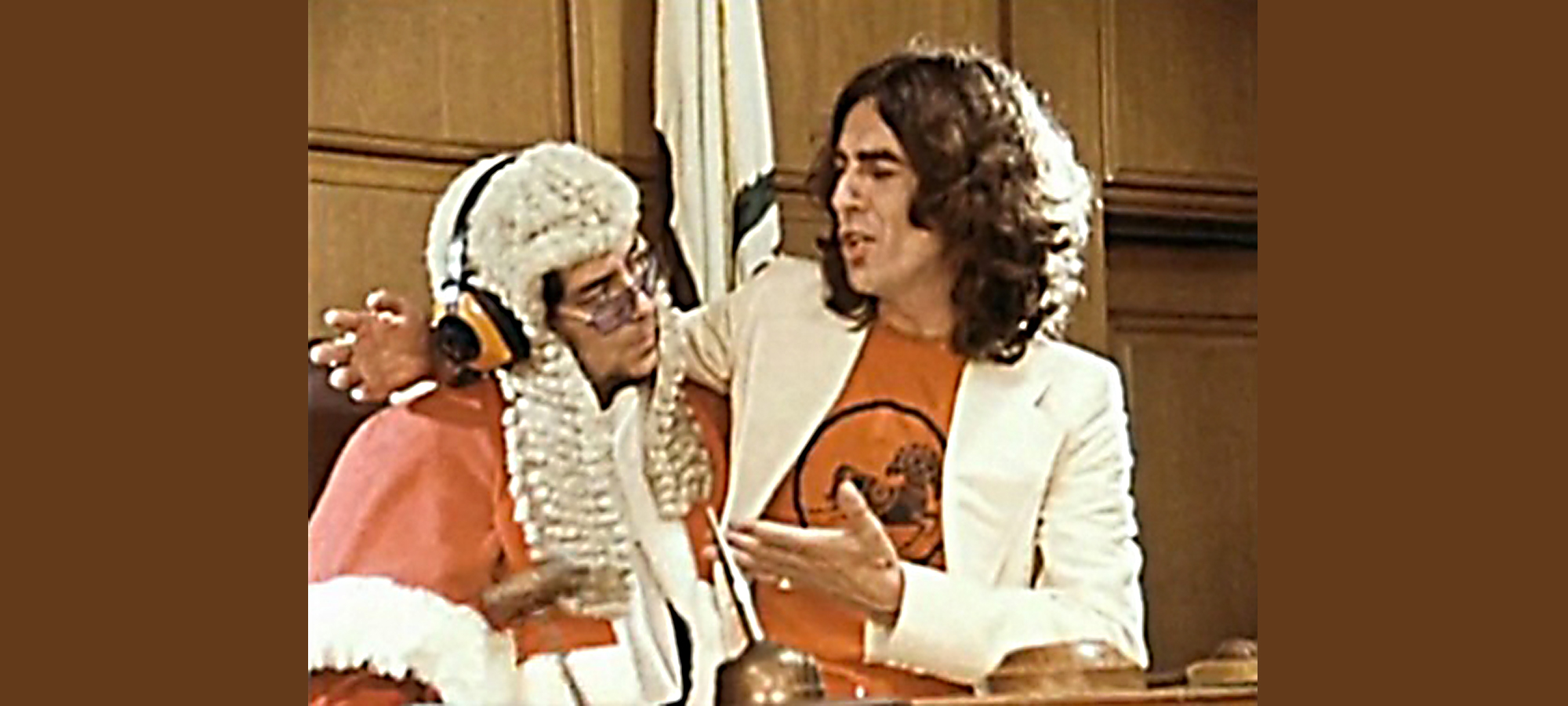 Geez, you write a song to honor The Lord, and you end up getting sued. That's some crazy karma! In what is without doubt the most high-profile copyright infringement suit in music, a U.S. District Court once ordered George Harrison to pay $1.6 million to music publisher Bright Tunes for "subconsciously" plagiarizing The Chiffons' "He's So Fine" when writing his 1971 mega-hit "My Sweet Lord." The decision was handed down on August 31, 1976, following nearly five years of careful song structure analysis and failed negotiations. Ironically, just prior to the ruling, The Chiffons released their own version of "My Sweet Lord" to draw media attention to the lawsuit. (The court eventually lowered the damages to $587,000; the case wasn't entirely settled until well into the '90s.)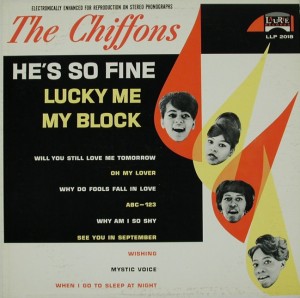 "He's So Fine" was written by Ronald Mack, manager of the girl group. Of course George was familiar with the 1963 pop tune when he wrote his masterpiece. In his book I Me Mine he stated, "why didn't I realise?" when friends began pointing out the similarities between the two songs. Oh, what's a million bucks to a rock superstar, you might say. Well, remember – George was The Sensitive Beatle. The overly-harsh verdict shook him to the core. He strived for a life of peace and harmony, but couldn't resist venting his frustration on vinyl – in the form of a biting piano-sax boogie called "This Song." It appeared on his sixth studio LP, "Thirty Three & 1/3," released in November 1976.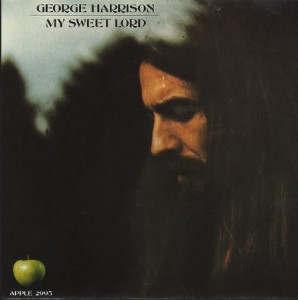 This rollicking tune – featuring former Beatles' sideman Billy Preston on keyboards and Monty Python's Eric Idle on silly background vocals – unabashedly took aim at the lawsuit. Of particular note is the lyrical reference to Bright Tunes: this tune has nothing bright about it. In reality, "This Song" is the bright spot on a B+ album that peaked at #11 on the U.S. charts.
George came to terms with his resentment fairly quickly. In 1979 he told long-time Beatles' insider Derek Taylor, "I don't feel guilty or bad about it, in fact ['My Sweet Lord'] saved many a heroin addict's life. I know the motive behind writing the song in the first place and its effect far exceeded the legal hassle."
There you go. The spiritual Beatle ended up taking the high road. But I'm glad he took the low road long enough to produce the brilliant, oh-so-British music video of "This Song." It blew us all away when it aired on Saturday Night Live in November 1976. Well done, George. Well done.
Here's gorgeous George, guilty as charged. Drummer Jim Keltner plays the judge and Rolling Stones' guitarist Ronnie Wood (in drag, with a blonde wig and wearing a big black hat) appears as a courtroom observer.
© Dana Spiardi, Feb 6, 2014