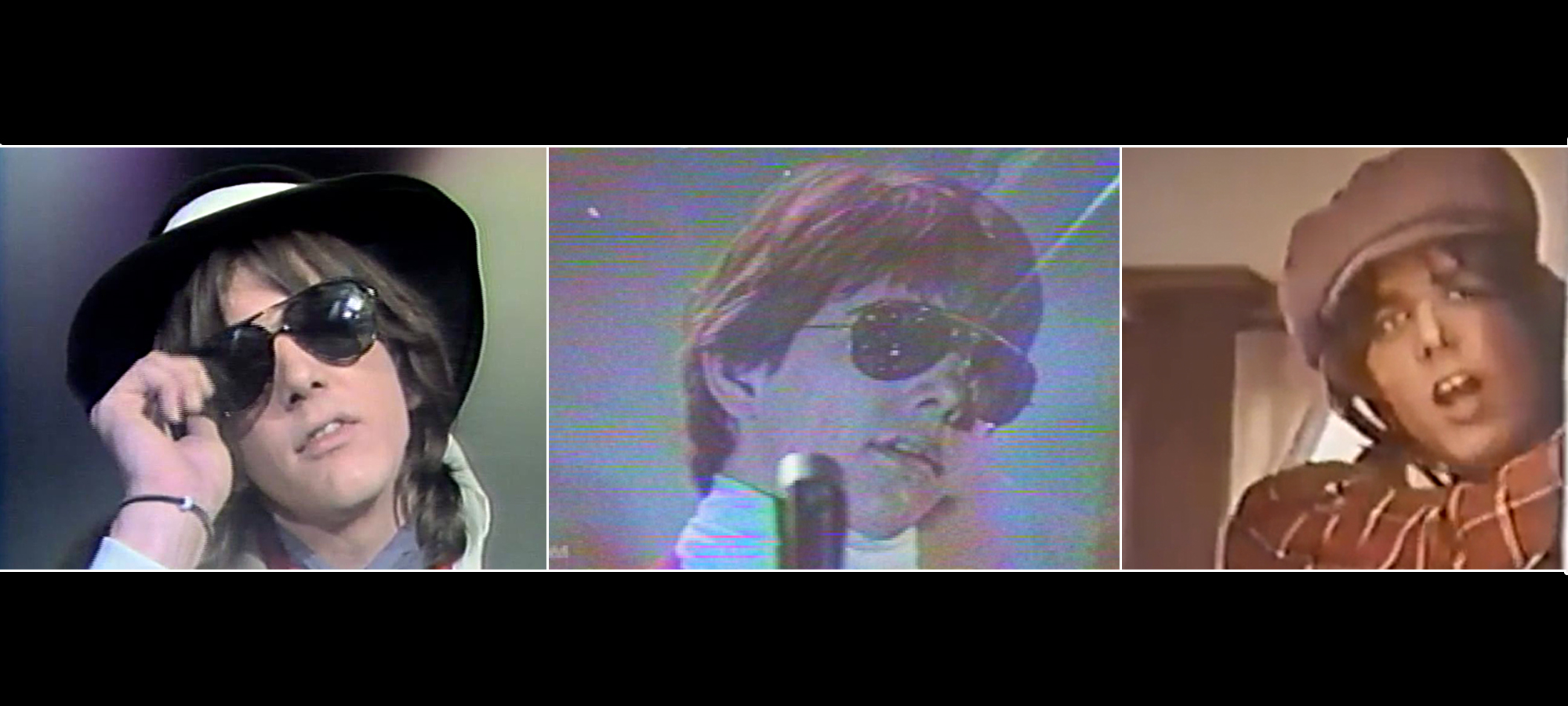 Honky tonk honey Gram Parsons loved being in the spotlight. Whether he was singing and strumming on stage or posing for the camera in fancy finery and eyeliner, he was always the most exotic cat in the room. With his pretty face, Southern charm, and puppy-dog charisma, I believe he might have been just as adept at acting as he was at writing and performing country-infused rock. Like so many young male artists growing up in the 1950s, he no doubt envied Elvis's innate ability to make love to the camera. Whether or not he'd ever have followed The King's road to Hollywood — singing and swinging his way through formulaic movies — is highly unlikely. But he would have and could have been phenomenal at it.
Woulda, coulda, shoulda. That was the story of Gram's life. He'd have turned 70 today, and might have accomplished a whole lot of things had he not checked out (chemically, permanently) in room #8 of the Joshua Tree Inn on September 19, 1973.
I've written a lot about the man and his music through the years. Now, just how many more new aspects of Gram can I force feed you?
Let's take a look at some of his few existing filmed performances, starting with an all-too-short appearance in "The Trip," a 1967 counter-culture movie directed by Roger Corman. It includes several scenes that feature Gram performing with one of his early groups, The International Submarine Band. It's hard to catch Gram in action in this clip, because the scenes are short and the editing is fast. But you can see him in the early scene wearing a striped shirt, standing in the middle of the other band members, way in the background. In the party scene he's wearing a red jacket, high-neck white shirt and sunglasses. He always stands out in a crowd.
Gram wrote the song "Lazy Days" for this film, but Corman felt it wasn't psychedelic enough for this acid hippie flick. So he kept the scenes of the band lip-syncing and guitar-syncing and replaced the music with a track by the band Electric Flag (listed in credits as The American Music Band). There's no credit in the film for Gram or the Sub Band. The movie stars Peter Fonda and Bruce Dern and was written by Jack Nicholson.
Gram gets some real face-time at last, flirting and flaunting for the camera in this 1969 video with The Flying Burrito Brothers, the group he co-founded with Chris Hillman in 1968. "Christine's Tune" is one of the group's best and most popular songs. He co-wrote it with Hillman (who shares lead vocals) about Christine Hinton, a one-time girlfriend of David Crosby's. When Christine was killed in a freak car accident shortly after this song was recorded it became known as "Devil in Disguise." The boys were all decked out in their famous "Nudie Suits" for this performance. But look closely at Gram's ensemble, embellished with flames, poppies, multi-colored pills, marijuana leaves, crucifixes, and nude women. Of all the outfits designed by Nudie Cohn's Rodeo Tailors, Gram's costume is considered the most spectacular of all.
Finally, by 1970, Gram is ready for his close-up, hamming it up as a swinging yachtsman in this video for the Burritos' "Older Guys." He had been hanging out with the Rolling Stones quite a bit during this period of his career, forging a drug-fueled, brother-like relationship with Keith Richards. But clearly it was Mick he was shamelessly copying in this video: hands on his skinny hips, scarf around his neck, strutting around with barely a trace of undies beneath his little white pants. Legend has it that some of Gram's Burrito Brothers hated the way he shimmied and strolled in this performance.
Had Gram lived, would he have wanted to try his hand at acting, as many of contemporaries did at one time or another? Mick Jagger, Roger Daltrey, David Bowie, Tom Waits, and Bob Dylan all took their turns on the big screen. Well, we'll never know. But one thing's for sure: his topsy-turvy life and bizarre desert DIY post-mortem would make for one damn compelling "truth is stranger than fiction" film.
Here's "Lazy Days," the rejected song Gram wrote for "The Trip." It later appeared on the Flying Burrito Brothers' "Burrito Deluxe" LP.
© Dana Spiardi, Nov 5, 2014
Click here to help induct Gram in to the Country Music Hall of Fame.