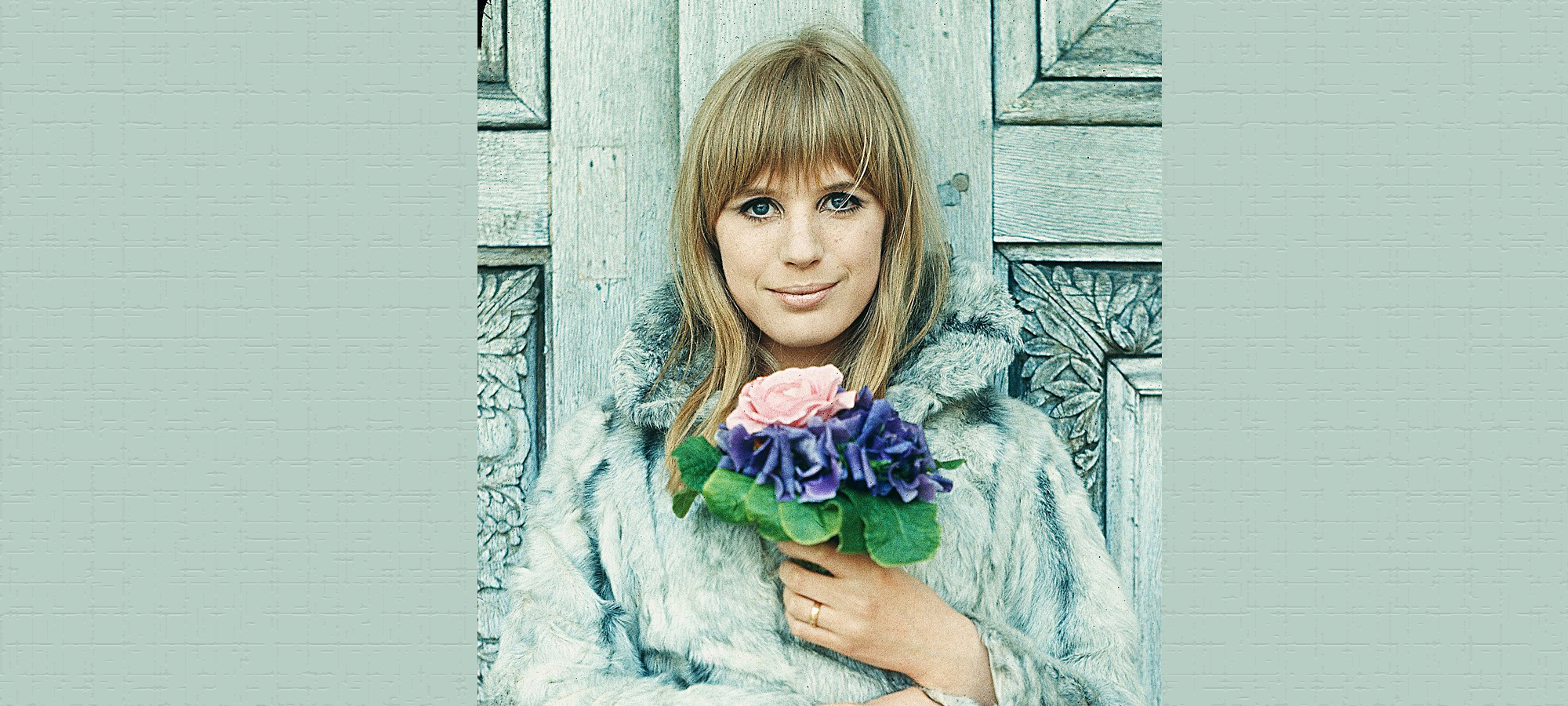 "I slept with three of them and then decided the lead singer was the best bet." That was burgeoning pop singer Marianne Faithfull in 1964, telling New Musical Express magazine that the quickest route to success would be to snag a Rolling Stone — most strategically, Mick Jagger. What a cocky thing to say, I thought when I first heard this quote as a kid. I'd always wanted to use the British term strumpet, and now was my chance. Why all the fuss about Marianne Faithfull, anyway? Sure, she was blonde, sexy and had a hit song. Big deal. So, it was with much skepticism that I decided to read her 1994 memoir "Faithfull." And by the time I finished it, I found her to be one of the most intelligent and independent women in rock — a talented singer, songwriter, muse, actress, diarist, and survivor.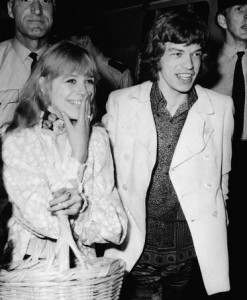 Marianne's signature song, "As Tears Go By," was the first original composition written by Jagger and fellow Rolling Stone Keith Richards.  She inspired numerous Stones' classics, including "Wild Horses," "You Can't Always Get What You Want," "I Got the Blues," and "Sister Morphine" (a song she most likely composed). She set the spark for "Sympathy for the Devil," which Mick wrote after reading her copy of the famous Bulgakov satire "The Master and Margarita." She's disguised as "Carrie Anne" in the Graham Nash-penned Hollies tune and is the bird of the Beatles' song "And Your Bird Can Sing."  But despite her aristocratic roots and her queenly position among the rock royalty of the day, life would never be easy or ordinary for Marianne Faithfull.
She was the daughter of divorced parents: a British, bohemian-styled psychology professor father and a baroness mother, the Viennese-born Eva von Sacher-Masoch, whose great uncle Leopold von Sacher-Masoch wrote Venus in Furs, the novel that spawned the word masochism.  How fitting that Marianne would end up living a life nearly destroyed by masochism.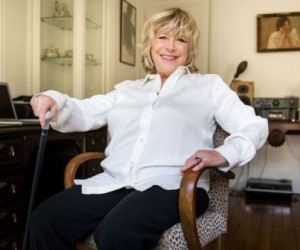 She was the center of controversy, rumored to be wrapped in nothing but a fur rug as Mick nibbled on a Mars Bar lodged in her vagina (one of the greatest urban myths in rock history) at the moment the police stormed Keith Richards' house to conduct a drug search in 1966.  "It destroyed me," she said of this incident. "To be a male drug addict and to act like that is always enhancing and glamorizing. A woman in that situation becomes a slut and a bad mother."
And what do we make of that famous quote about having slept with all the Stones before settling on Mick as her springboard to fame? In her memoir, she explains that she was fed up with being portrayed in the media as a "ruthless adventuress," and decided to manipulate this stuff to her own advantage. "It was somewhat of a perverse thing to do, but fun," she said.  (And in reality, Keith was the only Stone with whom she liaised, pre- and post-Mick!)
She lived through it all – chemical addiction, suicide attempts, homelessness, tuberculosis, anorexia, a miscarriage, and persecution by the press – and has emerged a brave, sober non-conformist whose timeworn voice can still rattle your bones. Faithfull is my favorite book about a woman's rough ride through the rock jungle of the swinging sixties and toxic seventies.
Thanks, Marianne, for your courage and inspiration.
Here she is, singing a gorgeous Harry Nilsson song:
© Dana Spiardi, Dec 29, 2014