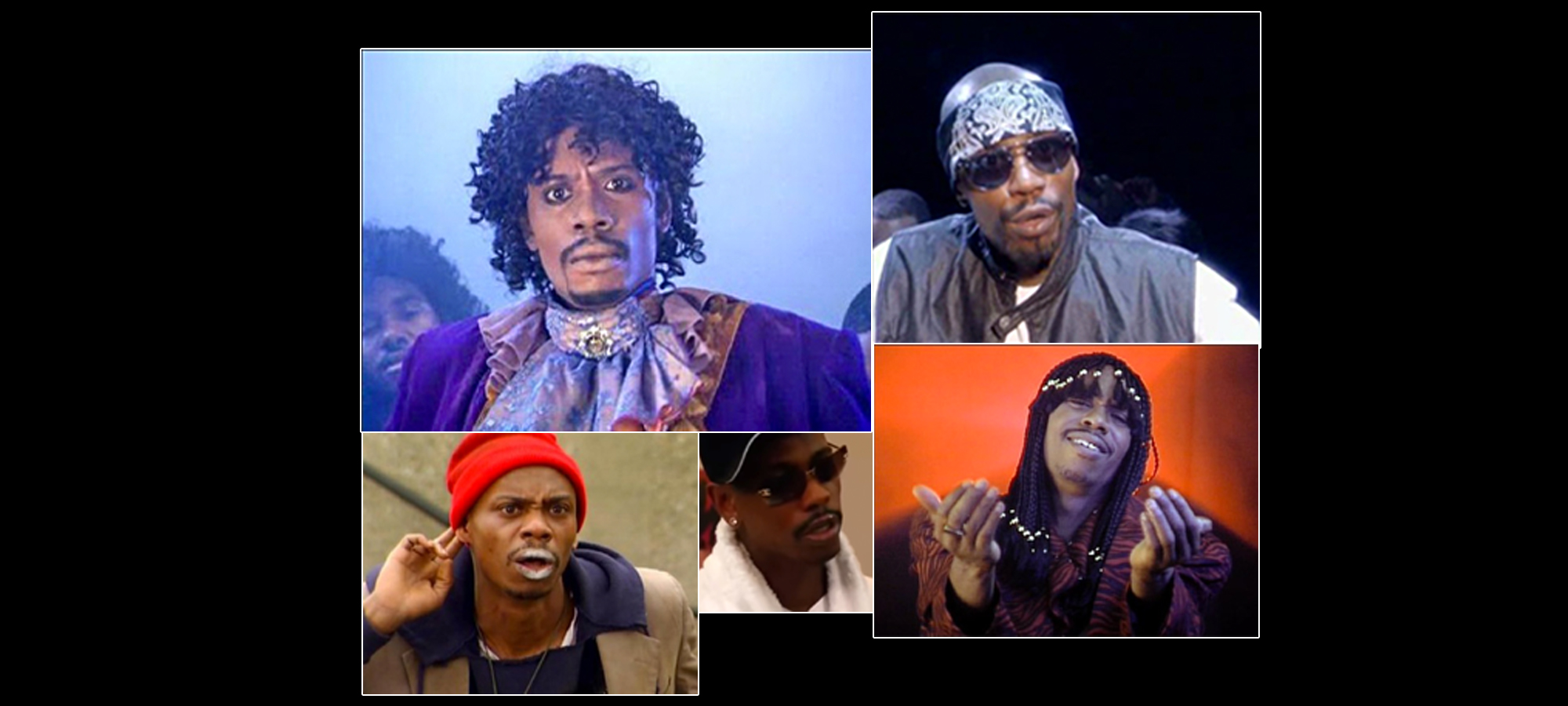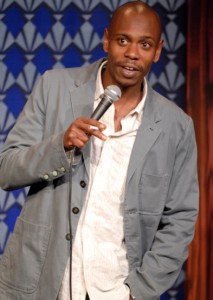 Whatever happened to Dave Chappelle, the gifted comedian, writer, actor, and satirist whose Chappelle's Show ran for a mere two seasons on Comedy Central? His TV sketches were among the most brilliant and biting I've ever seen. Sure, Jimmy Fallon's send-ups of artists like Neil Young, Jim Morrison, and Bob Dylan are hilarious; his impersonations are dead-on. But Chappelle had a talent for writing and performing sketches that depicted stars at their worst and most outrageous. His parodies were often tasteless, usually non-PC, and always side-splitting. Fans and critics loved him. But he began to grow unhappy with the direction of the show, and surprised everyone by abruptly leaving in the middle of third season production and heading to South Africa.
In recent years he's returned to his roots, taking part in stand-up marathons at The Laugh Factory on LA's Sunset Strip. In December 2007, he delivered 6 hours and 12 minutes of live comedy on stage. If you aren't familiar with Dave, or have forgotten just how talented he is, take a look at these classic music-related Chappelle's Show segments.
My favorite of Dave's parodies is one that features him as the diminutive and very mysterious artist formerly and currently known as Prince. Who knew that The Purple One had a knack for shooting hoops and whipping up pancakes? We'll let Eddie Murphy's older brother Charlie relate this fictitious "True Hollywood Story" about the day The Blouses trumped The Shirts.
Equally hilarious is Dave's satire of the wild and wicked life of funk superstar Rick James, who died of heart failure in 2004. James had a history of cocaine and crack addiction and served three years in Folsom Prison for assaulting women while under the influence. He appears as himself in this mockumentary, summing up his nasty conduct with this insightful comment: "Cocaine is a hell of a drug!"
R&B singer/songwriter R. Kelly became the talk of the entertainment industry when a videotape surfaced, showing him having sex with an underage girl and urinating on her. He was indicted, but claimed he was not the man in the video. These charges, plus others related to child pornography, were eventually dropped. But the damage was done. And Dave Chappelle capitalized on it with this edgy parody of the star's hit song, "Feelin' On Yo Booty."
Dave loves to take on the very rich, the very famous and the very vainglorious. Here's his take on rapper, producer and entrepreneur Sean Combs, also known P. Diddy.
And finally, here's Dave's analysis of the dancing styles of white people. If you're a fan of electric guitars or grew up in the era of classic rock, I think you'll dig this as much as I do. Every time I see it, I rise from my chair and trance-dance.
© Dana Spiardi, May 23, 2014