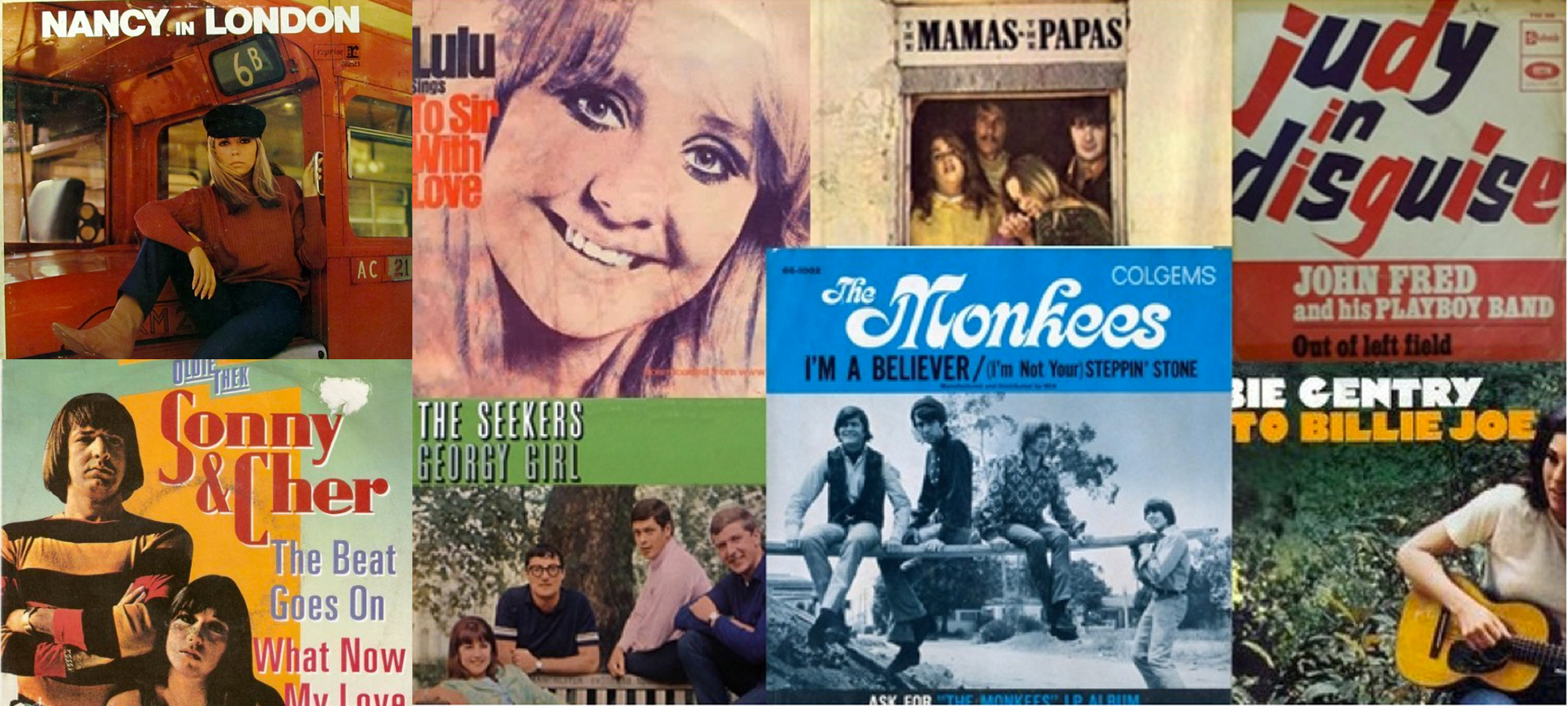 The year is 1967 and you're just out of high school. You're burning your draft card, experimenting with various herbs, and licking acid from blotter papers while listening to "Eight Miles High" and "Light My Fire." And psychedelia-loving hipster that you are, you're ready to pull your long hair out every time the opening organ chords of "I'm a Believer" come piping from the nearest radio.
Forty-eight years ago this week, The Monkees' single "I'm a Believer" was getting more airplay than any other song in the country. Thanks to 1,051,280 advance orders, it went gold within two days of its November 1966 release and spent seven weeks at the top of the charts, making it the biggest selling record of 1967. You couldn't escape the sound. Free-form FM was still in its infancy, and most of the nation's gargantuan cars came equipped with only an AM dial. So, even the most musically savvy flower children couldn't escape the pop hits of the day – many of which they considered bubblegum music.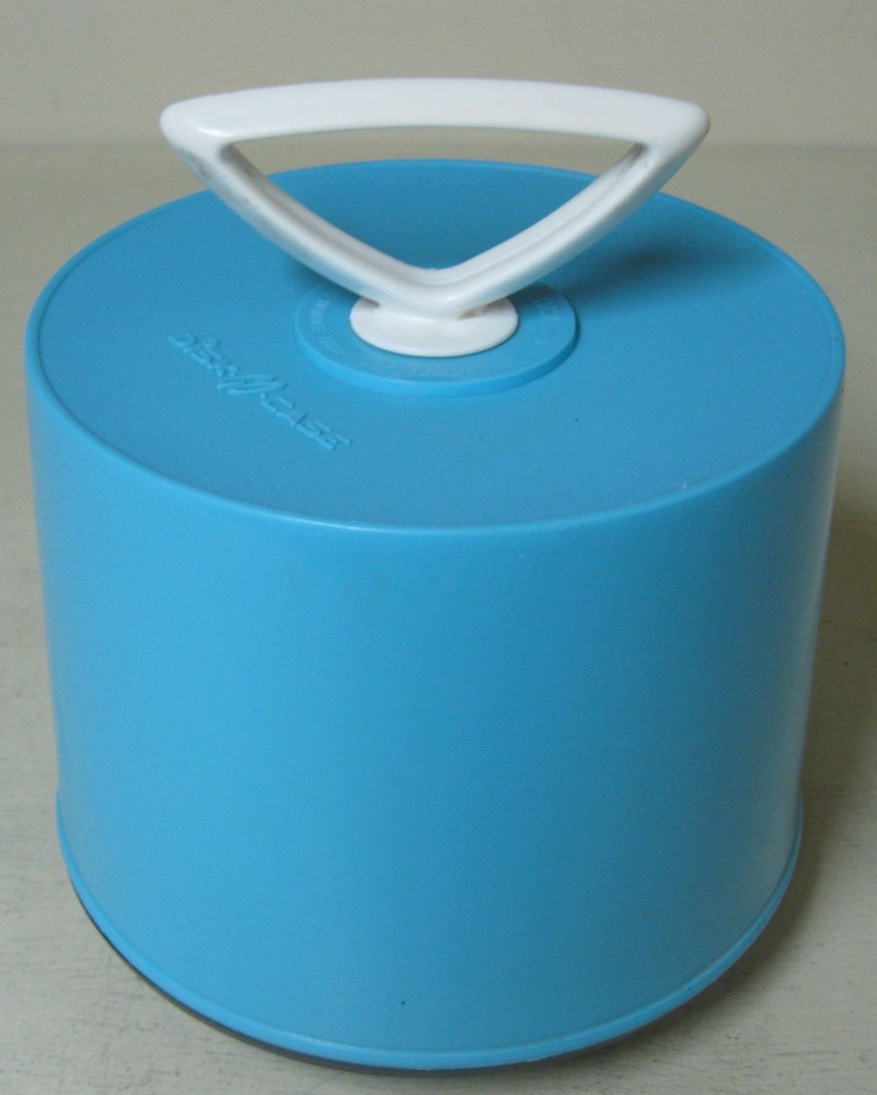 But I was a mere child of 7, and I absolutely loved both bubblegum and pop hits! "I'm A Believer" sat stacked in my blue plastic Disk Go case along with my other favorites from 1967: "To Sir With Love," "Georgy Girl," "Ode to Billie Joe," and The Mamas and the Papa's version of "Dedicated to the One I Love" – all songs that I would sing in front of the mirror in the privacy of my bedroom, wearing go-go boots and pajamas while holding a flashlight as a microphone; all songs that I would one day butcher in karaoke parlors all over Tokyo, even without the aid of alcohol.
By the Summer of Love I had amassed about 50 singles, all of which were subjected to heavy rotation on my little Sears Silvertone record player. I also owned nearly every Beatles' LP released up to that point, including the most recent, "Revolver." But while my collection included the most sophisticated Beatles album to date, it also included a lot of tame material, such as "Snoopy and His Friends, The Royal Guardsmen," "Nancy [Sinatra] In London," "Tom Jones Live at The Talk of The Town," and "The Sound of Music." I was just a kid. In fact, I was even too young to hate, on principle, the music that my parents liked. Which is why I listened to my dad's Roger Miller album, my mom's Louie Prima/Keely Smith LP, and my grandmother's Engelbert Humperdinck records. Fine singers one and all. Still, it would be a few years before I discovered FM radio and the likes of The Doors, Elton John and Cream.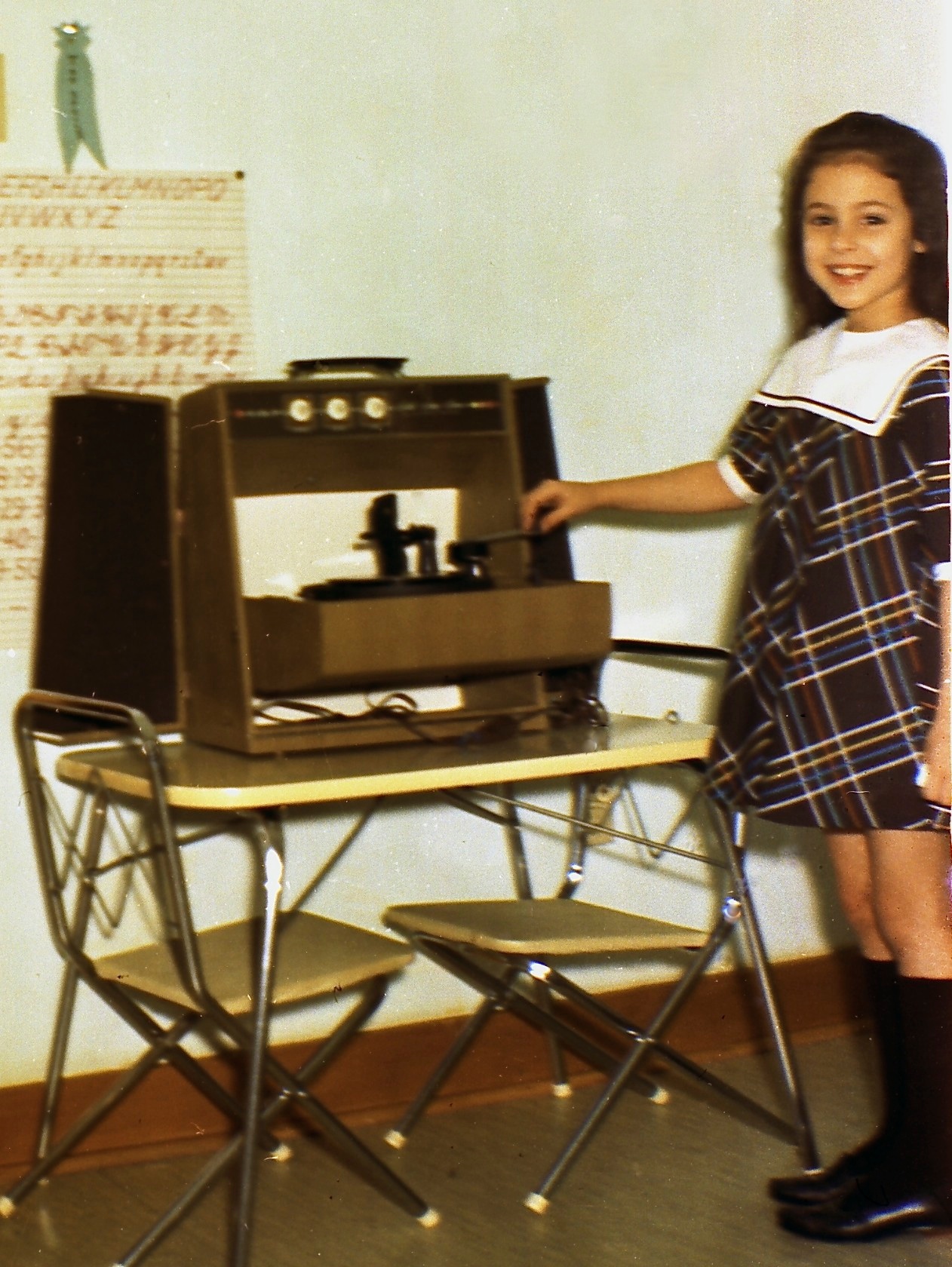 But back to 1967 and my favorite pop single of the year: "I'm a Believer." The record remains in my collection, sitting upright on a shelf in what I pompously call my studio, its grooves ground down and its red and white Colgems label worn thin. I never bothered to download it or purchase a Monkees Greatest Hits CD. Like so many of my old vinyl gems, I preferred to digitize it, so that I can hear every flaw. It has the soothing, nostalgic sound of a log crackling on the fire. I would never have imagined that 45 years after its debut I'd get to see Micky Dolenz sing it live, with fellow Monkees Davy Jones and Peter Tork at Stage AE in Pittsburgh on a warm summer night in 2011. Micky and Davy shared lead vocal duties on all Monkees' songs, but the band members were not permitted to play any instruments on their records at that time – much to their consternation. The Monkees were a made-for-TV band, and while the boys had varying degrees of musical talent, the producers of their show felt they weren't seasoned enough musicians for prime time.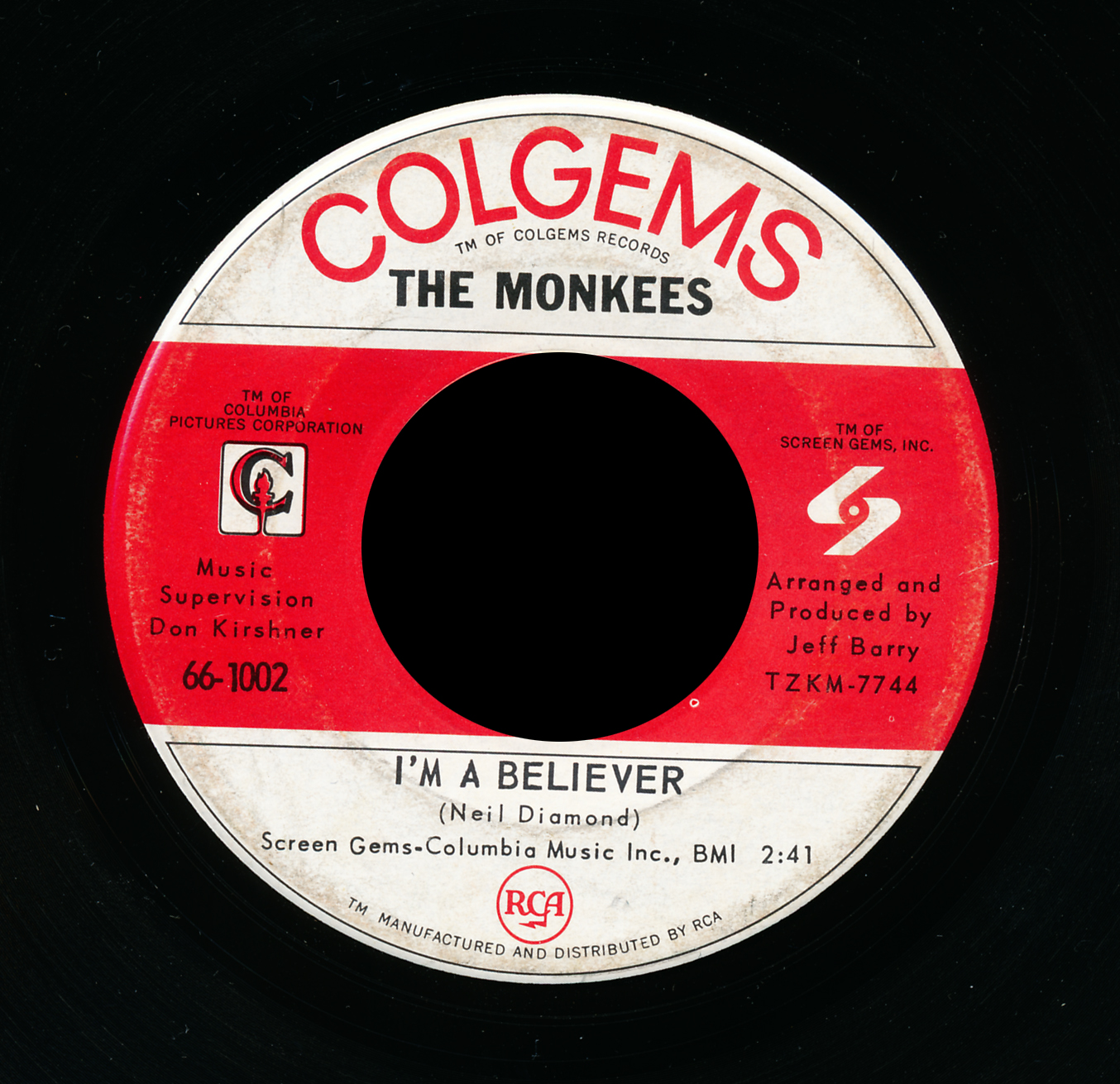 "I'm a Believer" was written by Neil Diamond, a young singer/songwriter who had recently scored a hit with "Cherry, Cherry." The song caught the attention of producer Don Kirshner (yes, the teleprompter-reading master of late-night TV rock concert fame), who wanted his Monkees to record a tune with a similar catchy beat. He contacted Neil's producers, Jeff Berry and Ellie Greenwich, who played Kirshner some cuts that were planned for their client's upcoming album, "Just for You." It's rumored that Diamond had wanted to pitch "Believer" to country singer Eddy Arnold. But it was snatched up by the powerful Kirshner, who "allowed" Neil to record it on his own album that year.  Monkee Mike Nesmith felt the song was weak and would never be a hit, but history proved him wrong.
"I'm a Believer" is one of only thirty singles in history to have sold 10 million or more copies worldwide. And the record's B side, "(I'm Not Your) Steppin' Stone," written by Tommy Boyce and Bobby Hart, is pretty damn good, too. Some might even say it's better. Its menacing tune and accusatory lyrics make it the perfect antithesis to "Believer" in both sound and subject matter. No wonder it was a favorite of punk bands like the Sex Pistols, Cardboard Brains, Johnny Thunders, and Vicious White Kids.
Here are the Monkees "performing" their immortal hit. Micky Dolenz, always my favorite, sings the tune, but all are miming on their instruments. I love those double-breasted shirts they wore. It gave them "a look," much as the collarless jackets did for The Beatles.

Here's the B side of "Believer" – "(I'm Not Your) Steppin' Stone," performed by those dirty sods, The Sex Pistols:

By Dana Spiardi, Jan 20, 2015