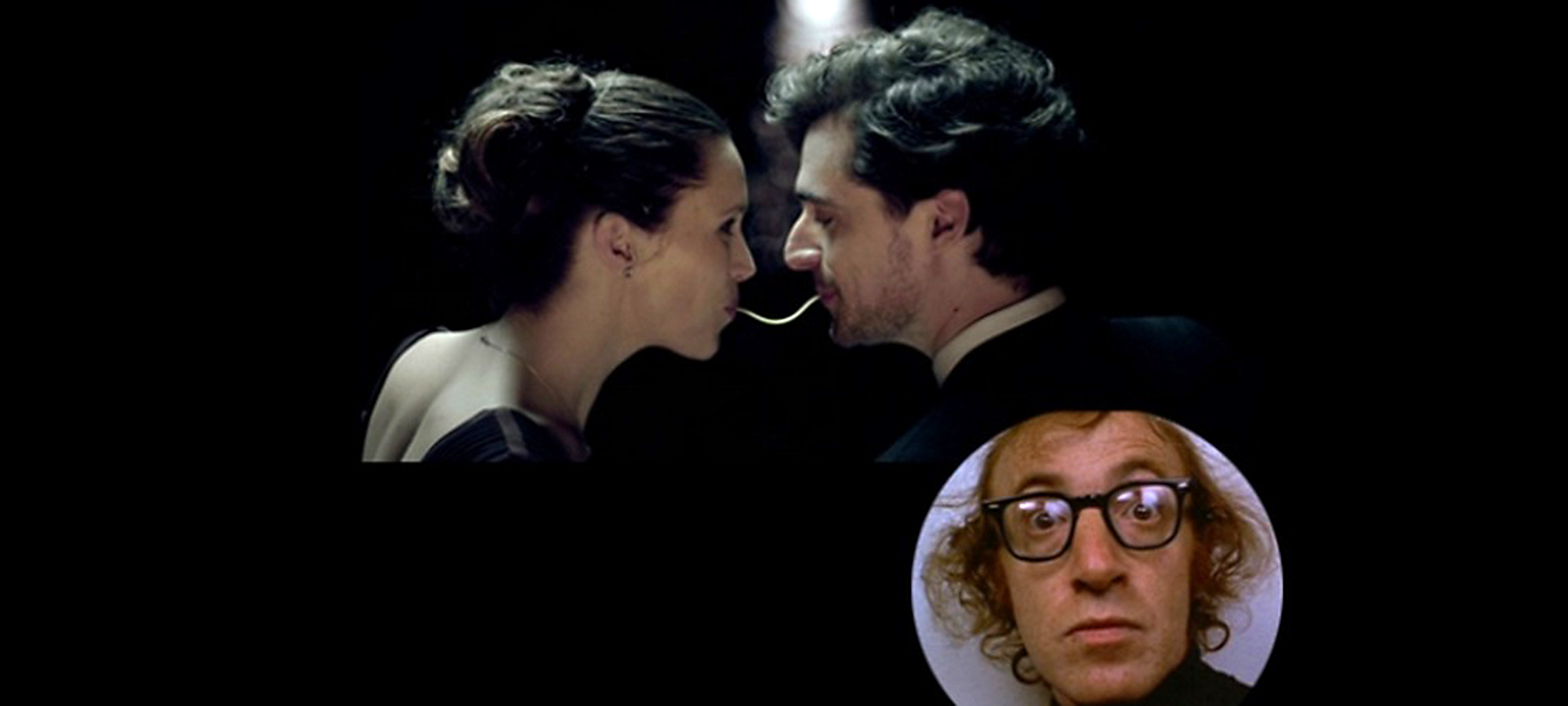 Guido Barilla, president of the world's largest manufacturer of boxed pasta, has vowed his company would never feature homosexuals in its ads: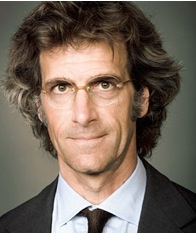 "I would never make a spot with a homosexual family," he said yesterday on Italy's radio program La Zanzara (The Mosquito). "Not out of a lack of respect but because I do not see it like they do. [My idea of] family is a classic family where the woman has a fundamental role…If the gays don't agree, they could always eat other brands of pasta."
Following a barrage of criticism (at least six "Boycott Barilla" Facebook pages popped up within hours), he issued an apology: "I simply wanted to highlight the central role of the woman in the family." (What does this mean, exactly? That it's the woman's very important role to choose which type of pasta to buy…and her natural womanly privilege to serve it up?)  Mr. Barilla has also said he supports gay marriage, but adds, "I have no respect for adoption by gay families because this concerns a person who is not able to choose." Choose what? Well, you can bet that gay families won't be choosin' YOUR pasta, Guido.
Barilla's Italian TV ads feature beautiful bambini running through a beautiful house and into the arms of their beautiful parents, who devour beautiful Barilla pasta to the strains of beautiful music. Ah, it's-a so homey. I guess Mr. Barilla can't imagine a gay couple and their kiddies in such domestic bliss.
Well, I certainly don't blame the LGBT community for being offended. In fact, as an Italian-American, I'm offended. How dare Barilla present this ridiculous scenario of how an Italian family lives! Growing up, I ate spaghetti practically every day, and I'll give you a glimpse of the classic family dinnertime scene at our house: TV blasting in the background…Daddy barging in, bitching about his bosses…my mom hauling laundry upstairs from the basement we shared with the apartment's other tenant… ashtrays on the table…the smell of rotting fruit and vegetables from the nearby produce wholesaler wafting through the open windows…my grandmother, in her fundamental role, exhausted from cooking all day and finally having time to sit down to eat after everyone else had finished…yer blogger, simultaneously speed-eating and reading a book splattered with sauce stains, anxious to retreat to her room and listen to records. (She wasn't spending any more time in the kitchen than was absolutely necessary, and she WOULD NOT grow up to be Carmela Soprano.)
But enough about me. Let's talk pasta!
Since hearing this news from Barilla I've been thinking about a scene from Woody Allen's kooky 1973 film "Sleeper," about a character named Miles Monroe who is cryogenically frozen in 1973 and defrosted 200 years later. Here, the character Luna Schlosser, played by Diane Keaton, explains one of the many changes that has taken place during Miles's hibernation: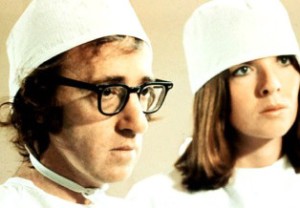 Luna: Sex is different now. There are no problems. Everyone is frigid now.
Miles: So all the men are impotent?
Luna: Pretty much, except for those whose ancestors were Italian.
Miles: I knew there was something in that pasta.
Maybe Barilla should use THAT scene in their TV ads! It would probably convert a lot of gay men into heterosexuals. L. O. L. O. L.
Here's-a the happy family!
© Dana Spiardi, Sept 26, 2013