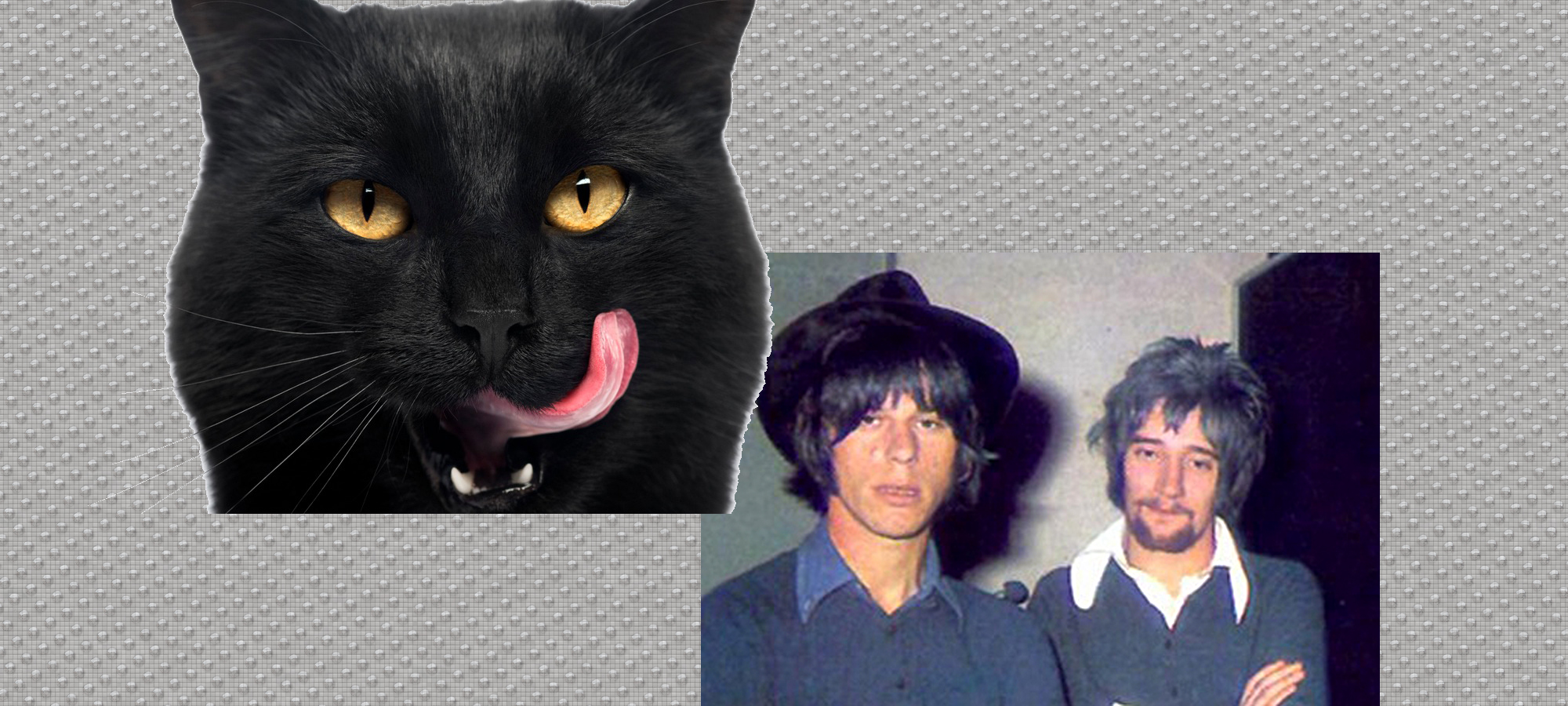 Fighting like alley cats. That's what guitarist Jeff Beck and singer Rod Stewart used to do back in the day. And because October 27 was Black Cat Day, it gives me the opportunity to share this 2009 clip of the two battling Brits performing one of my favorite songs. "Ain't superstitious, a black cat crossed my trail." Here they are on stage, performing a Willie Dixon classic they first recorded in 1968 for the Jeff Beck Group's "Truth" LP. I'm glad to see they were able to share a stage and kick some tail in the name of rock and roll.
Rod, the one-time king of the British Mods, looks fab, as usual. But I always loved Beck's style, too — despite that shoe-polish black-cat hair that he was STILL sporting at age 70 when I saw him several months ago at the Palace Theater in Greensburg, PA.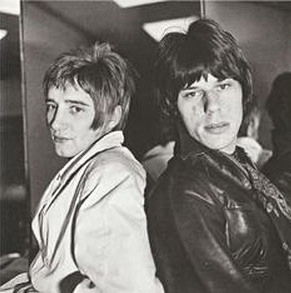 The "Truth" LP turned 45 years old in 2013. At that time Rod told Billboard magazine that he had "a brainwave" of an idea for a tour that would unite the blokes from his early '70s band Faces with those of the Jeff Beck group. (Current Rolling Stone Ronnie Wood played in both those bands, by the way.)
But, reality kicked in. Rod said, "Whether Jeff would want to do it, there's two chances — slim and none…We were going to do a blues album, a modern sort of "Beck-Ola" (the group's second LP) maybe, but we couldn't agree on a great many things. I sent him a Christmas card, or e-mailed him a Christmas card, the year before last and never heard anything back."
Not returning a Christmas greeting! So ungentlemanly, Jeff!
Beck has long been famous within the music world for his explosive temper. Rod summed it up this way: "When Jeff's angry at you, he stays angry for a long time."
Here's a kind introduction from Rod. "I Ain't Superstitious" was first recorded by Howlin' Wolf in 1961.

Here's the original Jeff Beck version from the "Truth" LP. "Rolling Stone" lists it at #86 on their list of the 100 greatest guitar songs of all time. The magazine said, "At every break, Beck's aqueous wah-wah tone makes his instrument sound like it's talking." The song was used in the soundtrack of Martin Scorsese's film "Casino." You've just got to give this a listen.

© Dana Spiardi, Oct 28, 2015