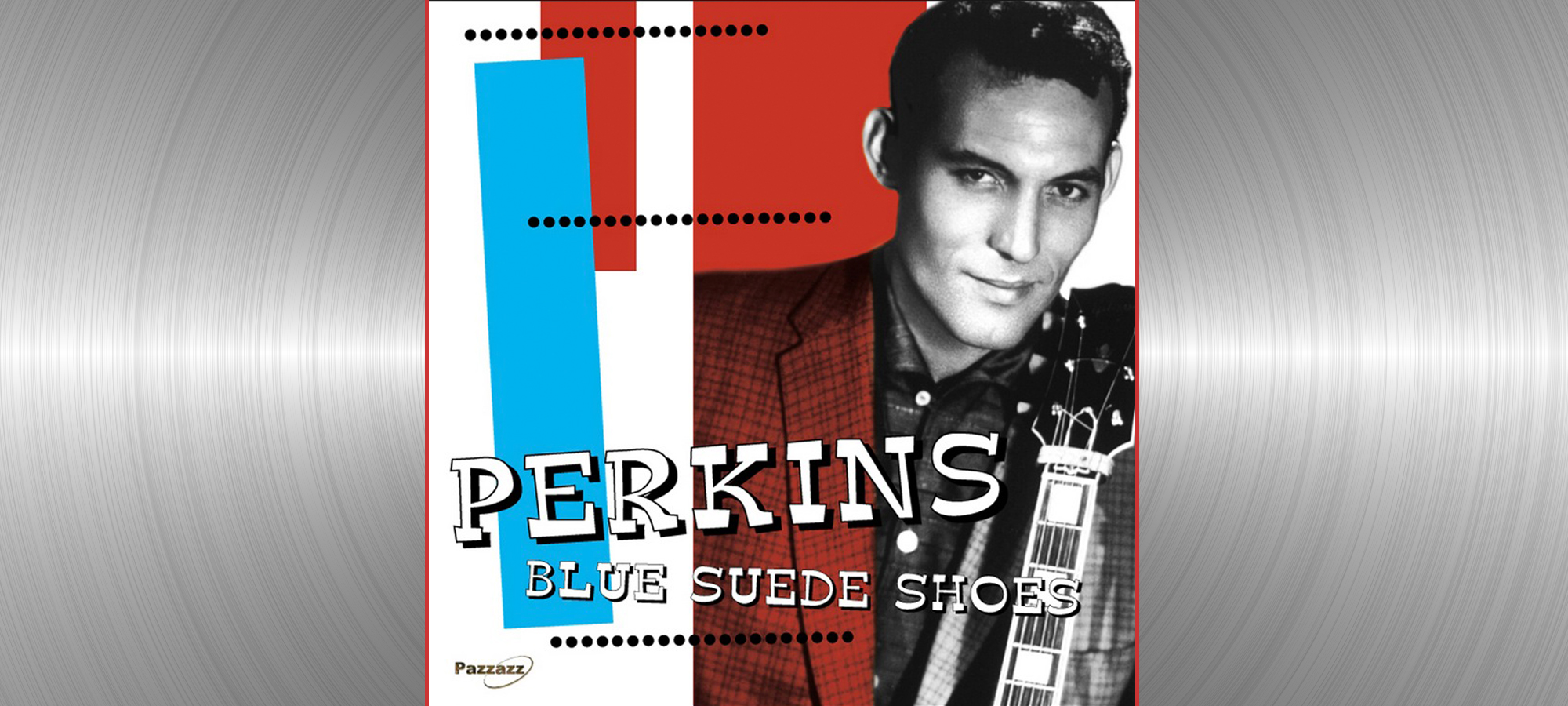 What's the first thing that comes to mind when you think of Rockabilly King Carl Perkins? Yes, "Blue Suede Shoes." Congratulations. I hope no one out there thinks that Elvis wrote this rockin' ditty. His version seems to be the one everybody remembers. Chalk it up to hair and hips. But it was the El's buddy Carl, the poor 'ol sharecropper's son from Tennessee, who wrote and first recorded it. He got the idea for the tune's title while performing at a dance in December 1955.  Between songs he overheard a young man tell his dance partner, "Uh-uh, don't step on my suedes!" Later than night he started writing lyrics on a piece of brown paper potato sack, spelling the title, "Blue Swade."  Within two weeks he was recording the song at Sam Phillips' Sun Studios in Memphis.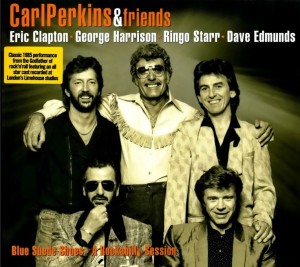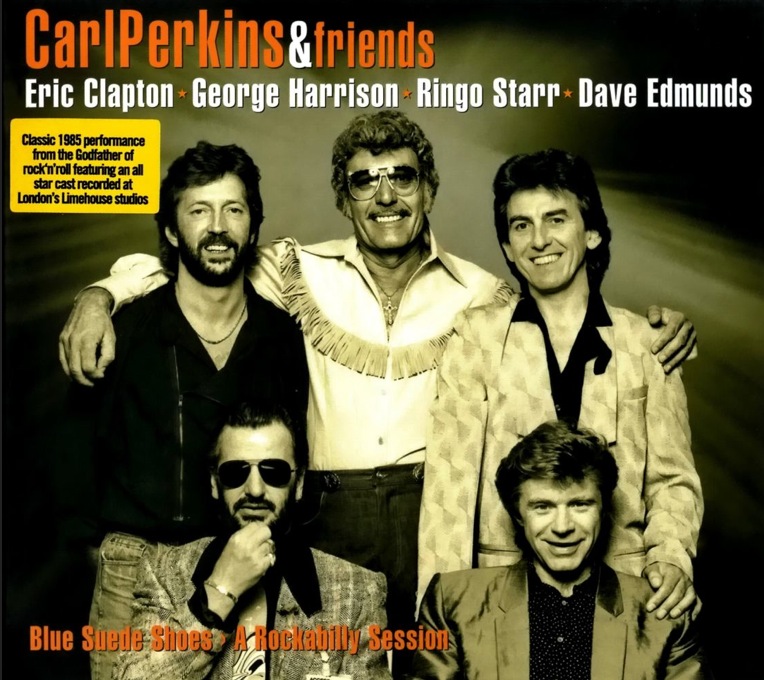 Since its release in January 1956, there's never been a shortage of blue suede in the world of rock. The song has been covered by everyone from The Beatles and Buddy Holly to Bill Haley and Pat Boone. But I'll bet you didn't know that some rather unlikely artists have also recorded and performed this most sacred of rock tunes. Here's a smathering of some rather outré Blue Suede renditions, plus covers of other Perkins classics.
Avant-garde musicians The Residents:

Swedish Elvis impersonator Eilert Pilarm:

Here's Filipina recording artist Regine Velasquez with a bluesy, sexy version. I think she actually wants her man to make love to her shoes.

Guitar god Jimi Hendrix performed this very funky rendition of Carl's song. And you just KNOW that Jimi had blue psychedelic shoes of some sort.

And then there's bad boy Lemmy:

"Blue Suede Shoes" isn't the only Perkins song beloved by rockers of all stripes. Punk band The Cramps covered Carl's "Her Love Rubbed Off" on their album "Stay Sick."

The Beatles recorded three Perkins-penned songs on their studio albums: "Matchbox," "Everybody's Trying to be My Baby," and "Honey Don't."
In fact, "Honey Don't" is the only officially released Beatles song that was covered by each member individually: John recorded it for the soundtrack of his homemade film Clock; Paul recorded it with Perkins during sessions for Paul's "Tug Of War" album; Ringo performed it with Carl for the 1986 TV special Blue Suede Shoes: A Rockabilly Session With Carl Perkins And Friends; and George performed a version with Bob Dylan and John Fogerty at a 1987 Hollywood gig by bluesman Taj Mahal.
Paul once said, "If there were no Carl Perkins, there would be no Beatles." Here's George singing "Everybody's Trying to be My Baby."

Carl Perkins died at age 65 on January 19, 1998, from throat cancer. Here's a clip of that cool cat singing one of my favorites, "Matchbox."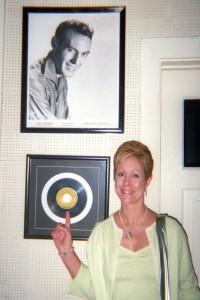 I had the privilege of visiting Sun Studios in Memphis a few years back, and got to stand in the room where Carl, Elvis, Johnny Cash, and Jerry Lee Lewis once made history. Here I am, pointing to Carl's original 45 of "Blue Suede Shoes," with his portrait above it. I was "Gone, Gone, Gone," baby.
© Dana Spiardi, January 19, 2015