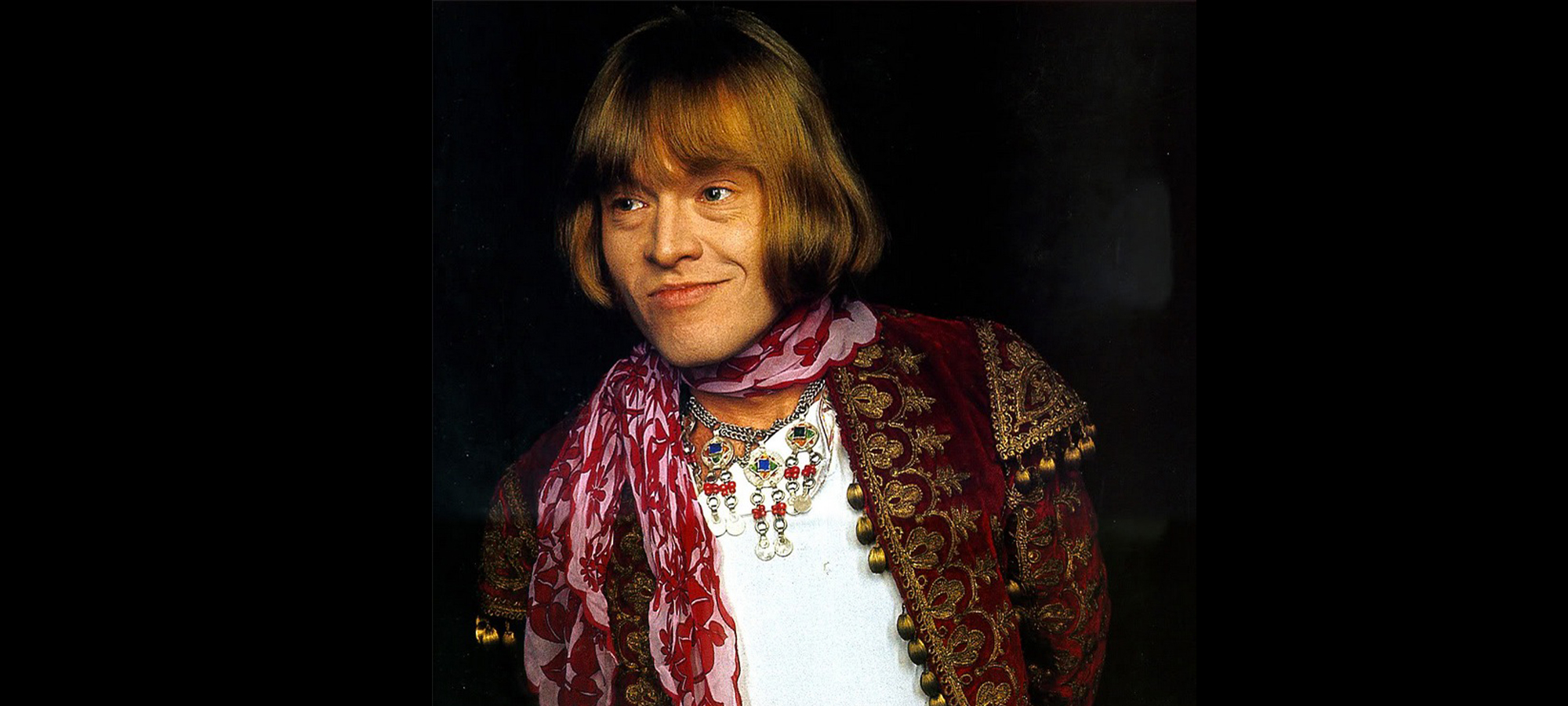 Yes, I know that Brian Jones had nothing to do with the recording of the Rolling Stones song "Wild Horses," but I couldn't resist using the pun to get your attention as I introduce my birthday tribute to the band's founder and high priest of psychedelic '60s fashion.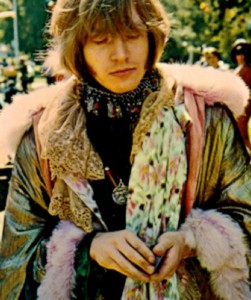 I reckon that Brian Jones was the dandiest heterosexual of the 20th century. And one of the randiest, too, having fathered at least five children with five different women by the time he was 23. But there was also real talent behind that foppish Casanova facade. Brian was one of Britain's earliest practitioners of Delta blues. A natural musician, he was arguably the most versatile member of the band he formed and christened The Rollin Stones in 1962. And while he didn't write, sing lead, or play solo on a single song during his career, his prowess as a multi-instrumentalist was unmatched in the rock world. He not only played a mean slide guitar, he was also proficient with harmonica, keyboards, recorder, clarinet, oboe, flute, saxophone, trumpet, trombone, sitar, tamboura, dulcimer, koto, harp, autoharp, mellotron, marimba, xylophone, glockenspiel, clavinet, banjo, accordion, harpsichord and many forms of percussion. The signature sounds you hear in "Paint it Black," "Under My Thumb," "Ruby Tuesday," and "Little Red Rooster" are the work of Brian.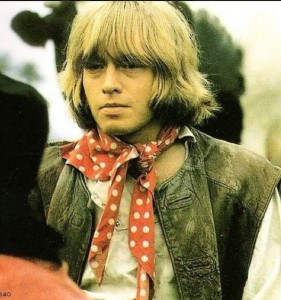 Today would have been his 73rd birthday had he not succumbed at age 27 to a drug-related drowning in his swimming pool on July 3, 1969, just weeks after his bandmates fired him for erratic, unprofessional behavior. The British coroner's report deemed it "death by misadventure," but many suspected foul play on the part of Frank Thorogood, a contractor who had been supervising the renovation of Brian's Cotchford Farm estate. Thorogood, on his deathbed, supposedly confessed to murdering Jones in the pool. It's still a mystery. Even conspiracy-mad medical examiner Cyril Wecht couldn't confirm a bona fide murder after analyzing the autopsy report and remaining evidence.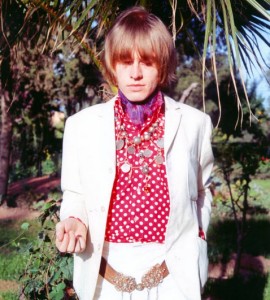 Keith Richards has long doubted the deathbed confession story, figuring that Brian, unlike himself, just couldn't cut the chemical mustard. But he sardonically suggests that the fussy Brian might have driven someone to want to murder him. "…I can imagine the scenario of Brian being so obnoxious to Thorogood and the building crew he had working on Brian's house that they were just pissing with him," said Keith in his book, Life. "He pissed off the builders, whining son of a bitch." Oh, Keith!
With the passing of Brian, the rock world not only lost one of its pioneering (albeit, undisciplined) blues-rock talents, the fashion world lost one its most daring and original style setters. Thanks to Stones bass player Bill Wyman, who took meticulous notes during his 31 years with the band, we have a record of Brian's buying habits. In his book, Stone Alone, Wyman describes the nature of Brian's shopgasms: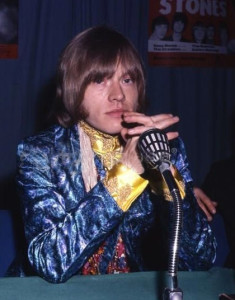 "Our sharpest dresser, he spent a small fortune at boutiques. Collecting clothes might have been his kind of therapy, as he shopped more frequently during times of stress: the day after his court case was adjourned he went to Chelsea Antique Market for a spree typical in its list of exotic purchases: a mandarin coat, a pink fringed coat, pink velvet cape, a flannel-and-lace jacket, embroidered and velvet jackets, two velvet scarves, four pairs of trousers, two kimonos and two scarves, two strings of bells, a blouse and a pink beaded belt. In New York, too, Brian had indulged himself in expeditions to the ladies jewelry departments of such stores as Saks Fifth Avenue and Bergdorf Goodman. A New York journalist friend commented: 'If he gave nothing else to the world, Brian was the first heterosexual male to start wearing costume jewelry from Saks Fifth Avenue.'"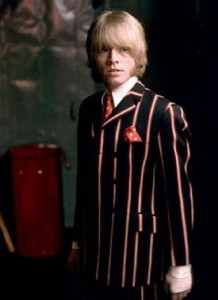 Well, he might have been a peacock, masking myriad neuroses with velvet and chintz, but Mr. Jones gave a lot more to the world than man-bracelets and puka shell necklaces. Although there are those among you who will disagree, there would have been no Rolling Stones without Brian Jones. Sure, Mick and Keith would have gone on to be huge rock stars; Charlie and Bill to be highly respected rhythm men. But Brian was the one with the vision for a pure blues band – back when Mick was still contemplating a career as a pin-striped businessman.
And while most of us Stone-heads consider the band's post-Brian LPs to be among the best and most enduring rock albums ever made, there's no denying the significance of his early contributions. As Wyman once said, "He formed the band. He chose the members. He named the band. He chose the music we played. He got us gigs…very influential, very important, and then slowly lost it — highly intelligent — and just kind of wasted it and blew it all away."
Another once-beautiful dead flower. Rest in peace and paisley, Brian Jones!
Here is a montage of photos showing Brian Jones in all his glory. "Who could hang a name on you?"

© Dana Spiardi, Feb 28, 2014