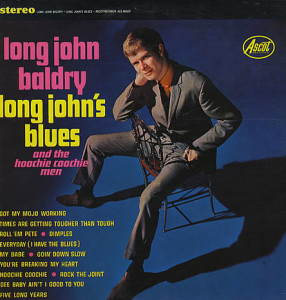 FYE, rock fans. This is someone you should know: singer Long John Baldry, one of the most important figures in British blues and R&B. He would have turned 74 today.
Long John sang with England's earliest electric blues bands: Cyril Davies' R&B All-Stars and Alexis Korner's Blues Incorporated. His Hoochie Coochie Men, which morphed into Steampacket, featured a young singer named Rod Stewart. Rod the Mod credits Long John for helping launch his career, as does Elton John, who took "John" as his last name in honor of Mr. Baldry.
Long John shared many a stage with the likes of Eric Clapton, Jack Bruce and the Rolling Stones in the smoke-filled blues clubs of London, long before any of those artists broke big. The Beatles were fans, and invited him to sing on one of their TV specials in 1964.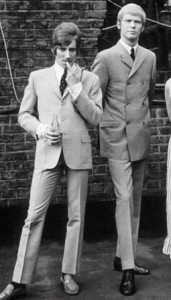 The singer never hid his homosexuality within the rock community, and in 1978 he formally "came out" when he issued an album called "Baldry's Out." Elton credits Long John with helping him come to terms with his own sexuality. Despite numerous personal and mental health problems, he continued working up until the time of his death from a severe chest infection in 2005.
Here's his famous, rollicking story-song, "Don't Try to Lay No Boogie Woogie on the King of Rock and Roll." His phenomenal voice explodes at around the 3:15 mark.

© Dana Spiardi, Jan 12, 2015