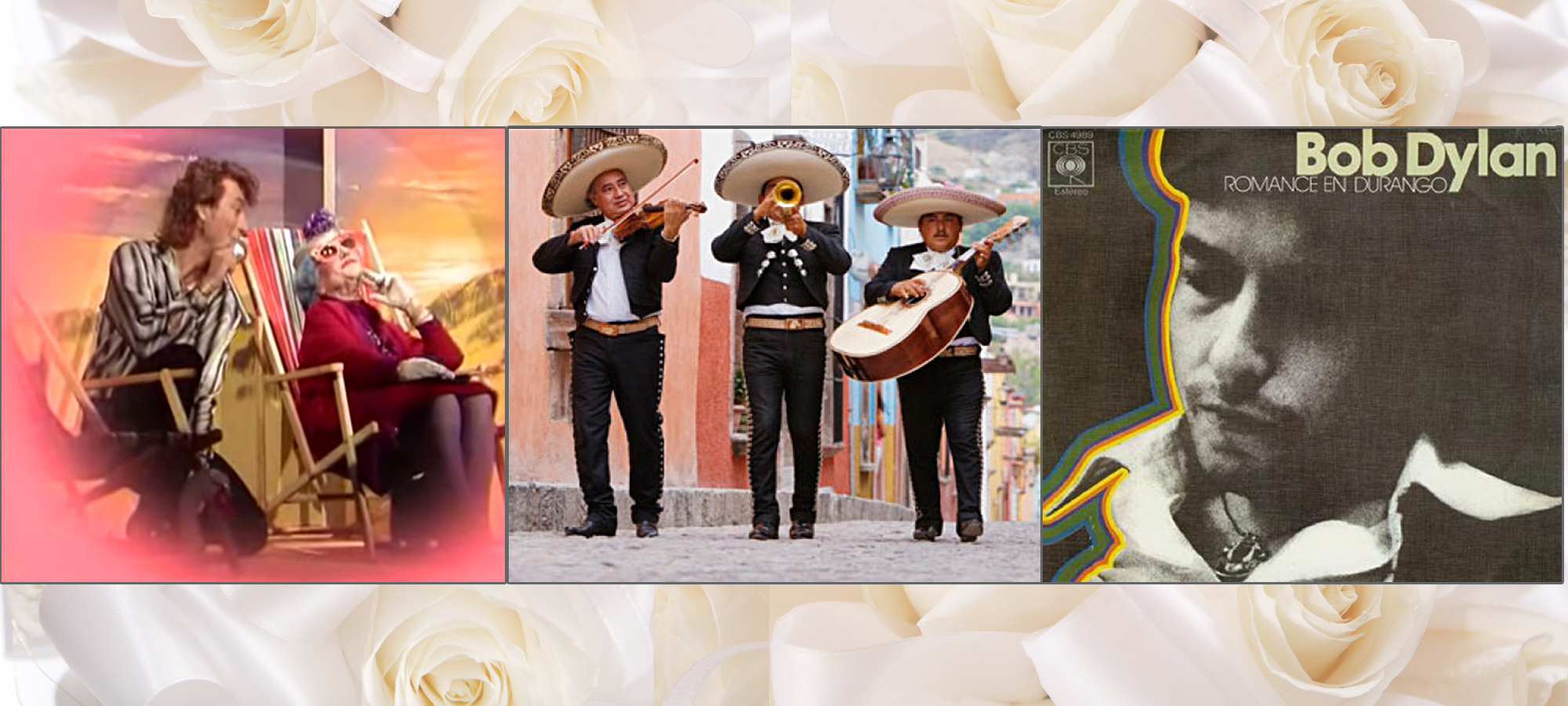 Women on the verge of a nervous breakdown…oops, that's the name of a Pedro Almodóvar movie. What I meant was, women on the verge of getting married (I guess they're one and the same) are confronted with many worrisome choices: which gown to buy, which girlfriends to choose as bridesmaids, which obnoxious relatives and co-workers NOT to invite to the ceremony, thus risking eternal damnation. For most, these are choices of dire importance when planning The Big Day. But for me, the issue demanding the utmost consideration involved…what else? Music.
I originally wanted a mariachi band to play at our wedding. I had seen them serenade newlyweds at Plaza Garibaldi in Mexico City, as is the custom there, and I fell in love with the idea.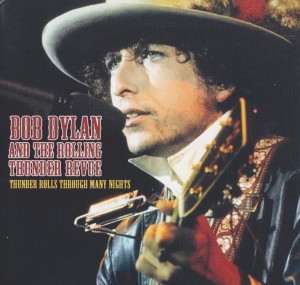 Specifically, I wanted my mariachi band to play Bob Dylan's heart-achingly beautiful "Romance in Durango." I decided it would be the first song my husband and I danced to at the reception. But the search for such a band in Pittsburgh in the pre-Internet dark ages was a futile one. Besides, I doubt the mariachi musicians would have even been familiar with the song. They would have had to learn it. And would they sing it in English or Spanish? The only Spanish words in Bob's original appear during the chorus:
No Ilores, mi querida,
Dios nos vigila,
Soon the horse will take us to Durango.
Agarrame, mi vida,
Soon the desert will be gone.
Soon you will be dancing the fandango.
Oh, it's a gorgeous, richly-textured corrido, full of mandolins and violins, heralding trumpets, swaying accordions, and soul-stirring bass lines — plus, the pristine backing vocals of Emmylou Harris. The imagery is dreamlike: the narrator and his lover Magdalena ride off on their horse to get married, hoofbeats like castanets on stone…to the sound of bells in the village steeple, past Aztec ruins and the ghosts of their people. The rhythm was earthy and exotic, but I feared I'd never follow it on the dance floor. My soon-to-be husband Ed may have taken Arthur Murray dance lessons as a young teen, but I can barely dance with a partner to even the simplest of songs. I'd never be able to pull this off.
So, when I finally abandoned my dream of smiling men with acoustic guitars and trumpets strolling near the dance floor, dressed in silver-studded black plants and big gold-embroidered hats, I decided I'd just have the DJ play the Dylan song straight from the vinyl record. But I ran up against some opposition from Ed. After all, at nearly 6 minutes in length it was a bit long. And, as a ballad about a couple on the run from a gunman seeking revenge, it certainly wasn't the stuff that happy beginnings are made of.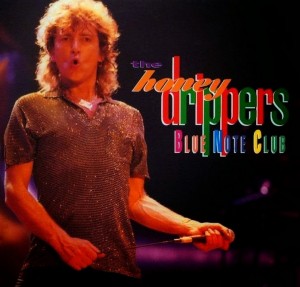 So, I scrapped the idea all together and settled on a completely different type of song…one that worked quite well within the confines of the lovey-dovey wedding song template: The Honeydrippers' cover of the 1959 Phil Phillips hit "Sea of Love." The 1984 version featured the smooth, sexy vocals of former Led Zeppelin frontman Robert Plant and the guitar work of his one-time bandmate Jimmy Page…plus plenty of heavenly sweeping strings, grace-note piano flourishes, and chiming background vocals. Yes, it was overly orchestrated and grand, lacking the earthy passion of Dylan's song. You might even call it schmaltzy, and begin to wonder if yer musically-adventurous blogger was playing it a bit too safe with this choice. The fact is, I loved the tune. But it was really Plant's sultry voice that closed the deal for me. (Dreams of "Black Dog" all through my head, perhaps?)  I would never have chosen the original "Sea of Love" recording (with all due respect to Mr. Phillips, who also wrote the song), nor would I have gone with any of the popular first-dance tunes like "At Last," "Unchained Melody," or "Just the Way You Are" (ugh to that last one). Sure, I considered lots of others: Sam Cooke's "Bring It On Home To Me,"  Willy DeVille's "This Must Be The Night," Gerry Rafferty's "Island," and Little Steven Van Zandt's "Forever." But picking a song with the right length, appropriate lyrics AND a beat I could slow-dance to without looking like a klutz proved challenging. In the end, I have no regrets with my choice.
"Sea of Love" turned out to be Plant's biggest selling record, much to his surprise. The disc's A side, "Rockin' At Midnight," was the intended single, but DJs ended up spinning the B side based on listener interest, thus making "Sea of Love" a big hit. Plant was not pleased with the success of his release, fearing it might hurt his reputation as a serious blues-rock singer. Well, he needn't have worried; the man once called the Golden God of rock has enjoyed a 35-year post-Zeppelin career as one of the greatest and most versatile singers in the music business.
But you have to wonder what he was thinking when he agreed to appear on a German television station in 1985, lip syncing "Sea of Love" in a hammy fashion as he serenades a kooky old frau in a staged beach scene. Well, maybe this was in homage to the silly musical rom-coms churned out by his idol Elvis (he does seem to be making love to the camera.) Like the A-list American actors who make weird commercials in Japan hoping no one here will ever see them, Plant probably never expected this video to surface. But then along came YouTube — to have and to hold, for better for worse, to love and to cherish, through paid advertisements, till death us do part.
Here's Bob with "Romance in Durango" from his 1975 chart-topping album "Desire." This was the LP that launched his famous Rolling Thunder Revue tour.

Robert Plant formed The Honeydrippers in 1981 as an outlet for his blues and R&B obsession. The name of the band was derived from the nickname of blues singer Roosevelt Sykes, who called himself The Honeydripper. In addition to Jimmy Page, rock guitar virtuoso Jeff Beck also performed with the band. Up until this time I'd only ever seen Robert Plant with his full chest exposed, wearing jeans that left nothing to the imagination. He sure cleaned up well. His moves in this video are certainly unlike those of  his dancing days with Zeppelin, when he tore up the Rock Valhalla.  BUT, he still knows how to command a stage. A lot of his phrasing and mannerisms here are clearly derived from Elvis, his earliest musical influence.

© Dana Spiardi, August 21, 2015