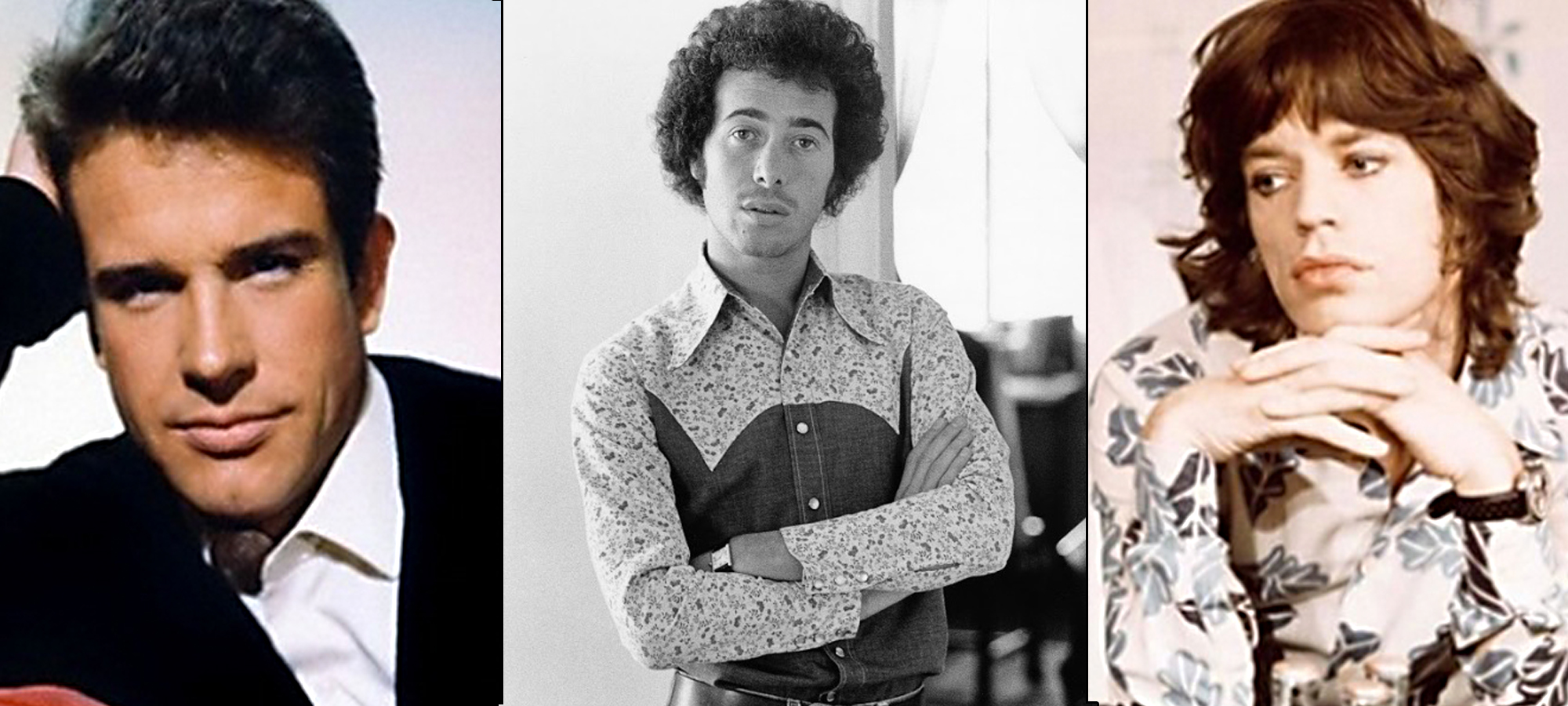 When it comes to the mating habits of female rock singers, today's divas ain't got nothin' on Carly Simon. Taylor Swift may date and dump a dime-a-dozen variety of pop-boys simply to fuel her songwriting, but it's mere kid stuff compared to Carly's affairs. By the time she released her second album, "No Secrets," in late 1972, she had liaised with Cat Stevens, Mick Jagger, Kris Kristofferson and future husband James Taylor – all bona fide artists.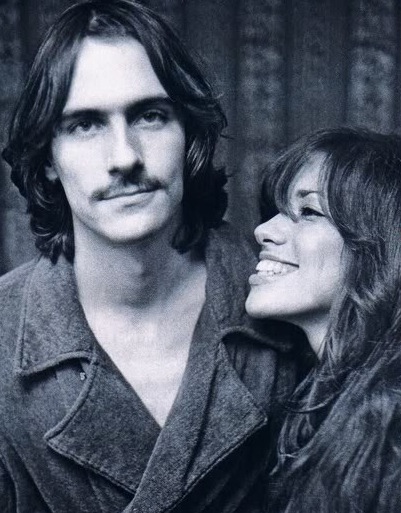 Many were hot for the sexy Simon, but the burning question of her career remains unanswered: just who IS she referring to in her career-defining song, "You're So Vain," which topped the charts 42 years ago this month? Carly's been hounded by this question since the song's debut, obviously enjoying the enigma she's created. For decades she's dropped various, often conflicting clues, but has only revealed the truth to one person. More on this later.
First, let's eliminate Carly's husband of 11 years, James Taylor. He's battled his share of demons, but blatant egomania was never among them. I mean, I really can't picture him flying a Lear Jet up to Nova Scotia or hanging out with underworld spies.
But now that we're on the subject of Lear Jet-setters, let's consider Mick Jagger, who many believe inspired the lyrics. He did sing, uncredited, on "You're So Vain." And he and Carly shared similar facial features, which would have appealed to the narcissistic Jagger (he did look fetching in eyeliner at the time). His then-wife, fiery Nicaraguan model Bianca, claimed that the Stones frontman was obsessed with Carly, and said she had the love letters to prove it. Mick Jagger sleeping around on his wife? Surely you jest! But most pop scholars now believe that he was not the sole subject of the song – much to his disappointment, I'm sure.
Early on, Carly maintained that the song was about a composite of three men from her early days in L.A., and mentioned egocentric Hollywood playboy Warren Beatty as one of them. Beatty, whom she dated, has said, "Let's be honest. That song was about me." He even called Carly to thank her for the publicity after the record's release.
(Speaking of Hollywood celebrities, Carly once said that the lyric, your scarf it was apricot, was inspired by Nick Nolte's cravat. It proves absolutely nothing, but as a clothes junkie I just had to toss that in.)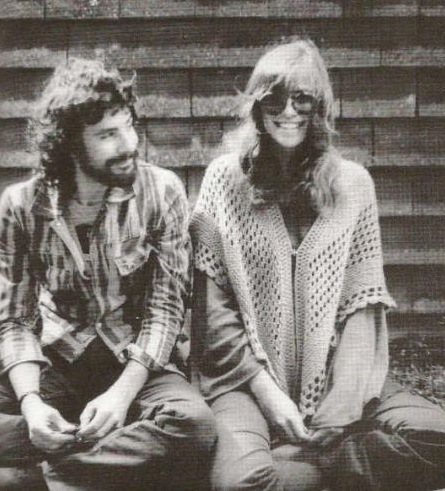 Carly set lyric detectives wild when she later claimed that the subject's full name contained the letters A, E, and R. Aha! This means the song's protagonist was not inspired by a trio of men, but was indeed based on a single, self-absorbed individual. This clue would keep Jagger and Beatty in the running, since both full names contain the correct letters.
In 2003, the clue was reduced from three letters to one. In August of that year, Carly said she'd disclose the name of the man who had one eye in the mirror as he watched himself gavotte to the highest bidder at the Martha's Vineyard Possible Dreams charity auction. NBC Sports President Dick Ebersol's top bid of $50,000 made him the winner. As promised, Carly revealed the name to him, with his promise that he'd never divulge the secret. She did, however, allow him to release one clue: that the letter E was in the person's name.
That left the field wide open once again. Then, in 2010, she teased us with yet another clue when she told Uncut magazine that she was planning to re-record "You're So Vain." She said that playing the new recording backwards would reveal the name. "There's a little whisper — and it's the answer to the puzzle," she said. One of her representatives confirmed that the whispered name was "David."
A number of "Davids" were therefore considered: l'enfant terrible David Crosby, teen idol David Cassidy, media mogul David Geffen, and gender-bending David Bowie, who she didn't even know back in 1971.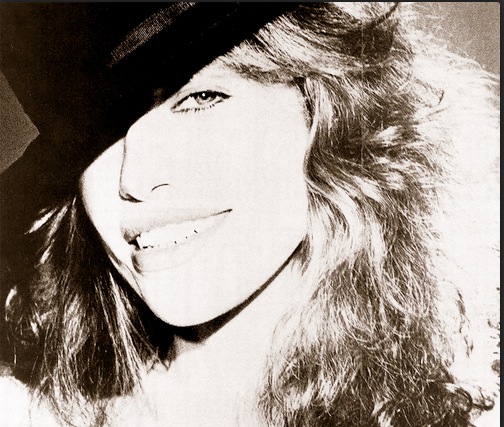 The brash, blustery David Geffen is an obvious choice, since he was head of Carly's Elecktra record label. Supposedly, she was jealous that Geffen spent more time doting on his other famous client, Joni Mitchell, who wrote "Free Man in Paris" about him. But Carly claims she hadn't yet met him when she composed the song. And even if she had written it about him, we know it wasn't based on a love affair; Geffen is gay, his fling with Cher notwithstanding.
Has Carly been playing games with us all along? Was she merely trying to throw us off track with her conflicting clues? Many of those in her inner circle believe they know the true identify of the man who caused Ms. Simon to dream of clouds in her coffee. And that man is Dan Armstrong, a guitarist, session musician and luthier whom she dated for two years prior to the release of the song. According to those who knew him, he was quite vain, once boasting that he was the first and only electric guitar specialist in the world. It's rumored that Carly carried a torch for him for years after their breakup (you said that we made such a pretty pair, and that you would never leave). And finally, if we are to believe one of her earliest clues, his full name – Daniel Armstrong – does contain the letters A, E and R.
Carly, thanks for providing us with such an entertaining distraction for so many years. On behalf of every woman who's ever dated a vain, spoiled king-baby, I tip my strategically-dipped hat to you.
Here's an interesting 2011 video of Carly that features several renditions of "You're So Vain." The song was featured on her second studio album, "No Secrets," released in 1972. Although my reaction to her earliest work was lukewarm, I instantly fell in love with her mystery-man song and rushed out to buy the album. Sure, some of its songs, notably "Embrace Me, You Child" and "It Was so Easy," are schmaltzy. But, at age 13, I didn't hear a dud on the entire disc. I played the record till the luster on the vinyl turned dull. In reviewing the LP, Robert Christgau, the self-proclaimed Dean of American Rock Critics, said of her voice: "If a horse could sing in a monotone, the horse would sound like Carly Simon, only a horse wouldn't rhyme 'yacht,' 'apricot,' and 'gavotte.' Is that some kind of joke? Why did Mick Jagger want her? Why does James Taylor want her? Come to think of it, why does she want either of them?" That's a bit harsh, isn't it?

© Dana Spiardi, Jan 7, 2014
Save
Save
Save
Save
Save