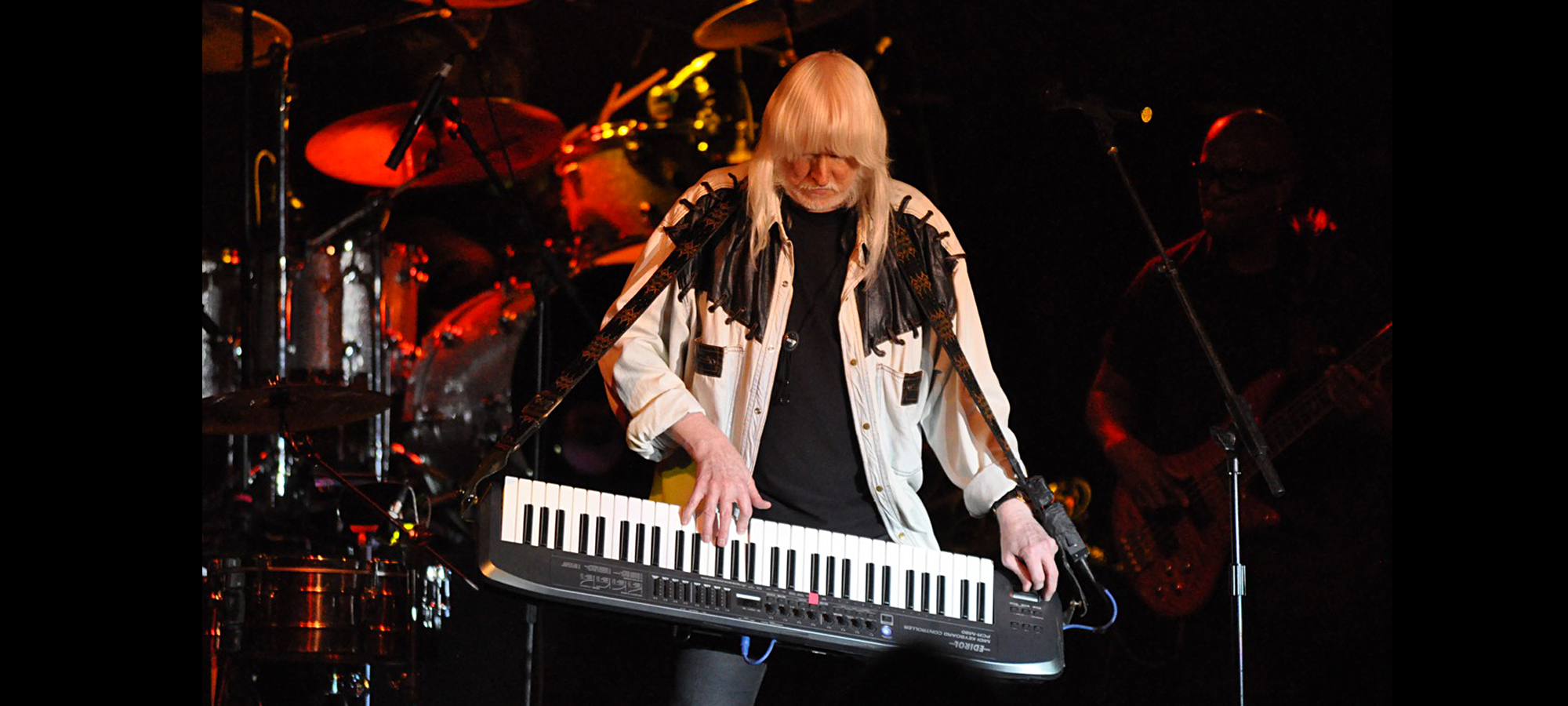 Today is the 68th birthday of multi-instrumentalist Edgar Winter, who – along with his deceased brother Johnny – was highly recognizable as one of the few albinos in rock. But far beyond that, he's also a talented keyboardist, saxophonist and percussionist who's famous for fusing jazz, rock and blues. His Edgar Winter Band is best known for their monster instrumental track "Frankenstein," which hit the top spot on Billboard's Hot 100 in May 1973. The wild jam indeed raised the dead and helped pioneer the use of synthesizers in music.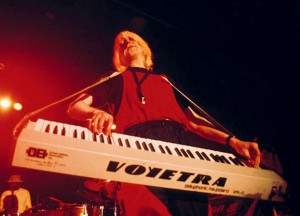 But did you know that Edgar Winter was the first musician to ever wear a keyboard? Yes, in the early 1970s he invented the keyboard body strap, that allowed him to move around the stage as he played an electric synthesizer. The idea quickly caught on, and eventually led to the manufacture of the "keytar," a synthesizer keyboard with an actual "neck" like a guitar, worn with a strap.
Both Edgar and Johnny were forced to take the special education program in school, because their albinism marked them as "different." Edgar says he harbored no resentment, and actually had quite a few friends in school. "Then again, I wasn't really popular," he once said. Ah, who better to write an ode to Frankenstein than a high school misfit?
Okay now, turn your speakers up LOUD! This is the best-ever clip of Frankenstein, and features the great Rick Derringer. Edgar takes breaks from the keyboard to engage in some sax playing and "dualing drumming" with Chuck Ruff. I love the way he thrashes the keyboard, then brings its "heart" back to life!

© Dana Spiardi, Dec 28, 2013