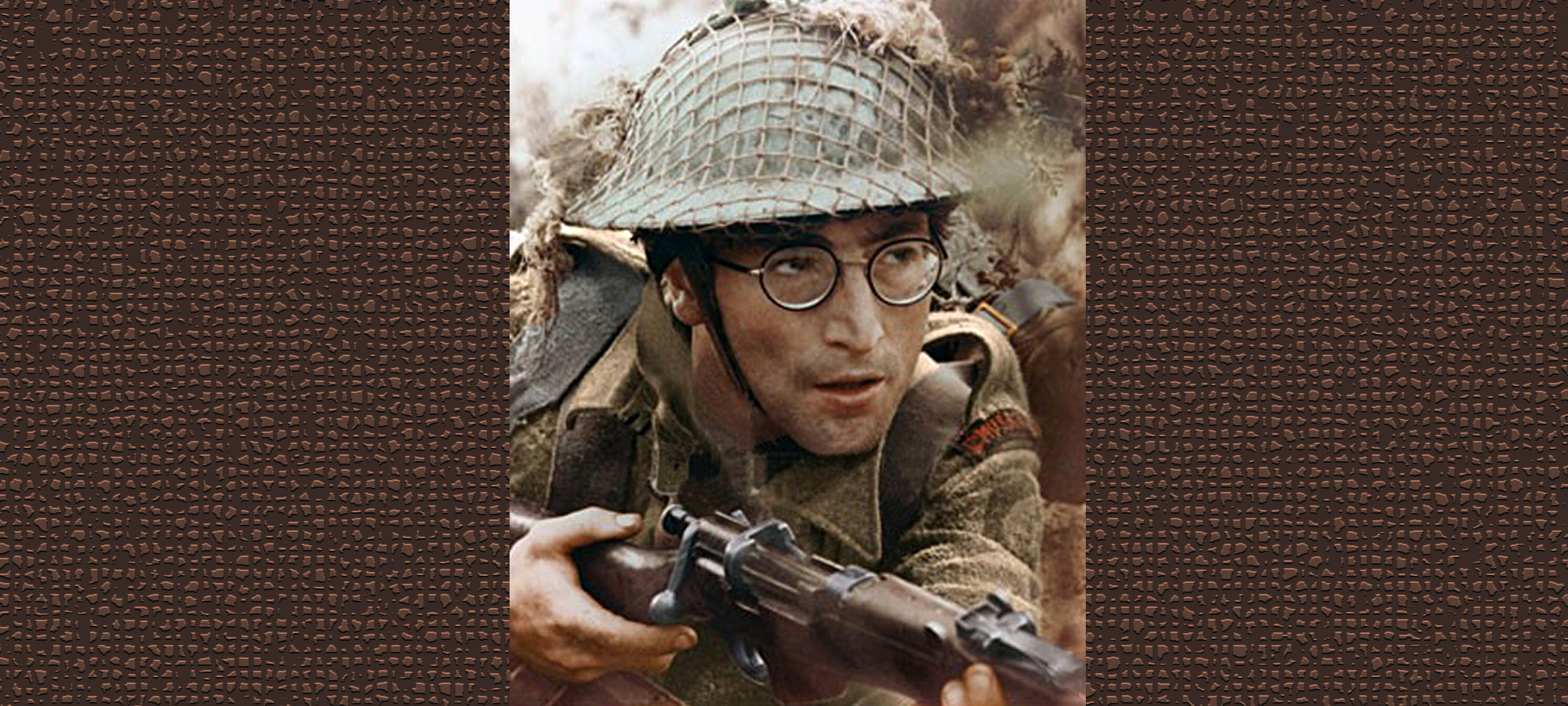 It's ironic that a tireless war protester like John  Lennon would have ever accepted a film role as a soldier. But that's just what he did back in 1966 when he appeared as Private Gripweed in Richard Lester's movie "How I Won the War." The film was an absurd black comedy about the misadventures of an army troop led by an inept Lieutenant Goodbody during World War II.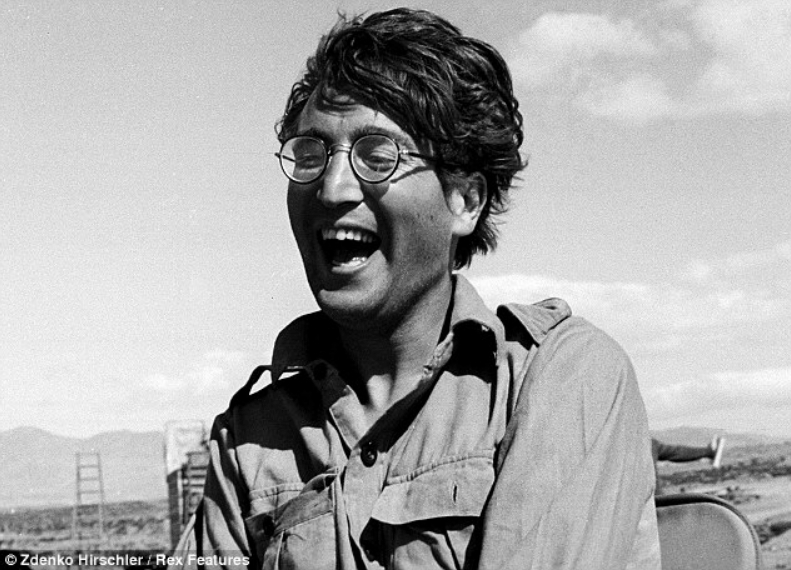 John's fans may have been surprised to see him wearing glasses in this offbeat little film. Little did they know at the time that his vision had been poor since childhood. His Aunt Mimi constantly nagged him to wear his glasses – which, of course, he hated. Teddy Boys and Gene Vincent wanna-bes didn't wear glasses! He stumbled around half-blind without specs until he finally began wearing contact lenses during the height of Beatlemania.
Imagine his dismay when he learned that his Private Gripweed role called for him to don the owlish wire-framed glasses once issued by Britain's National Health system. Well, he ended up embracing his new look and wore the specs from that point on – thus creating a signature style that was quickly copied by the youth of the day. Nobody would have been caught dead wearing wire-rimmed granny glasses before John made them fashionable. I remember the day I went from plastic cat-eyes to wire rectangles. Sure, I loathed wearing glasses as a kid, but at least with cool Lennon frames I could feel more like the hippy-dippy flower child I longed to be.  And then along came Janis Joplin with those huge round wire specs, to seal the style for chicks. Ah, kaleidoscope eyes behind those lenses.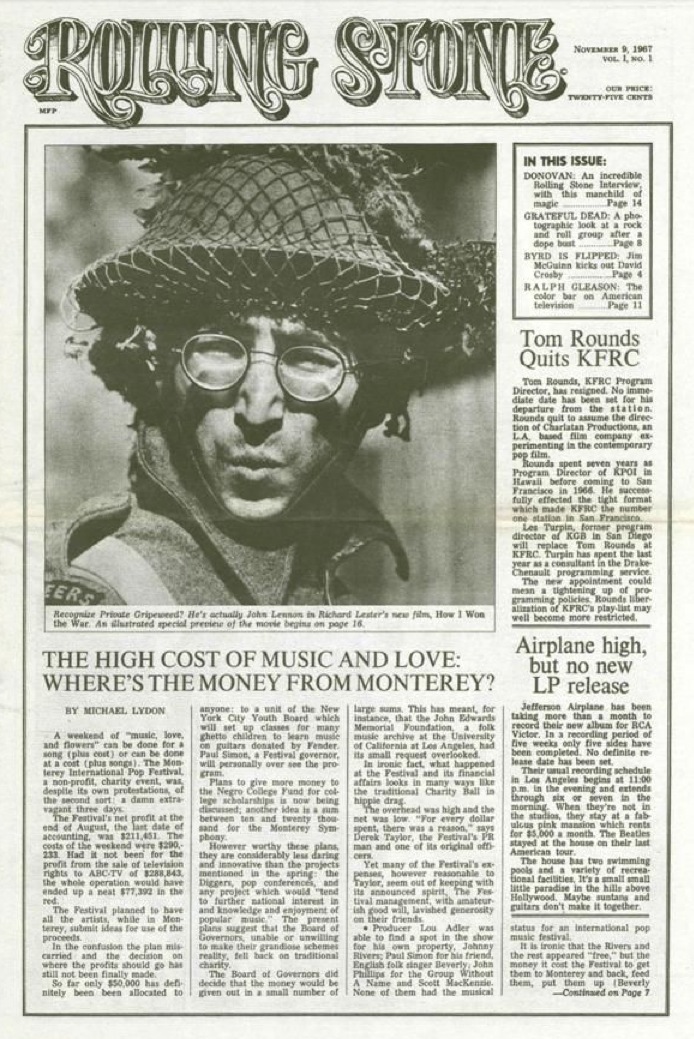 As for the movie? It was a critical and commercial disappointment. And what of John's acting? Well, inspired, of course…but it really didn't matter. The project  gave him a break from the pressure of touring and recording with the Beatles. But, most importantly, a masterpiece emerged from the experience: during down-time on the set in Almeria, Spain, John composed what I consider his most magnificent song: "Strawberry Fields Forever."
An iconic photo of bespectacled John in his combat helmet graced the cover of the very first issue of Rolling Stone magazine, on November 9, 1967 – several weeks after the film's release.
Here's a look at John's scenes in "How I Won the War."

© Dana Spiardi, October 9, 2014