I am available to write, design, conceptualize, develop, and maintain websites for organizations and individuals.  I'm adept at using social media and a variety of online marketing tools to promote businesses and projects.
In 2015, I wrote, designed, and developed this website for legendary Pittsburgh singer Frank Czuri. I also handle much of his PR work. Click here to view the site.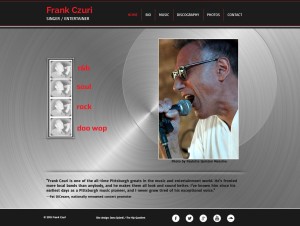 I wrote, designed and developed a website for The Igniters, a pioneering Pittsburgh rock/R&B group. I custom-designed the band's guitar fret/flame logo.  Click here to visit the site.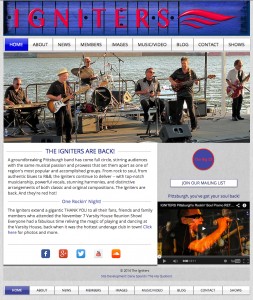 I conceptualized the layout and design of a website for the Bulgarian Macedonian National Educational and Cultural Center (BMNECC), the largest, oldest and most active Bulgarian/Macedonian organization outside of Europe. I write all content for the site and maintain it. Pittsburgh-based Kreeaytiv did the nitty-gritty work of plugging my layout into a WordPress platform.  Click here to visit the site.