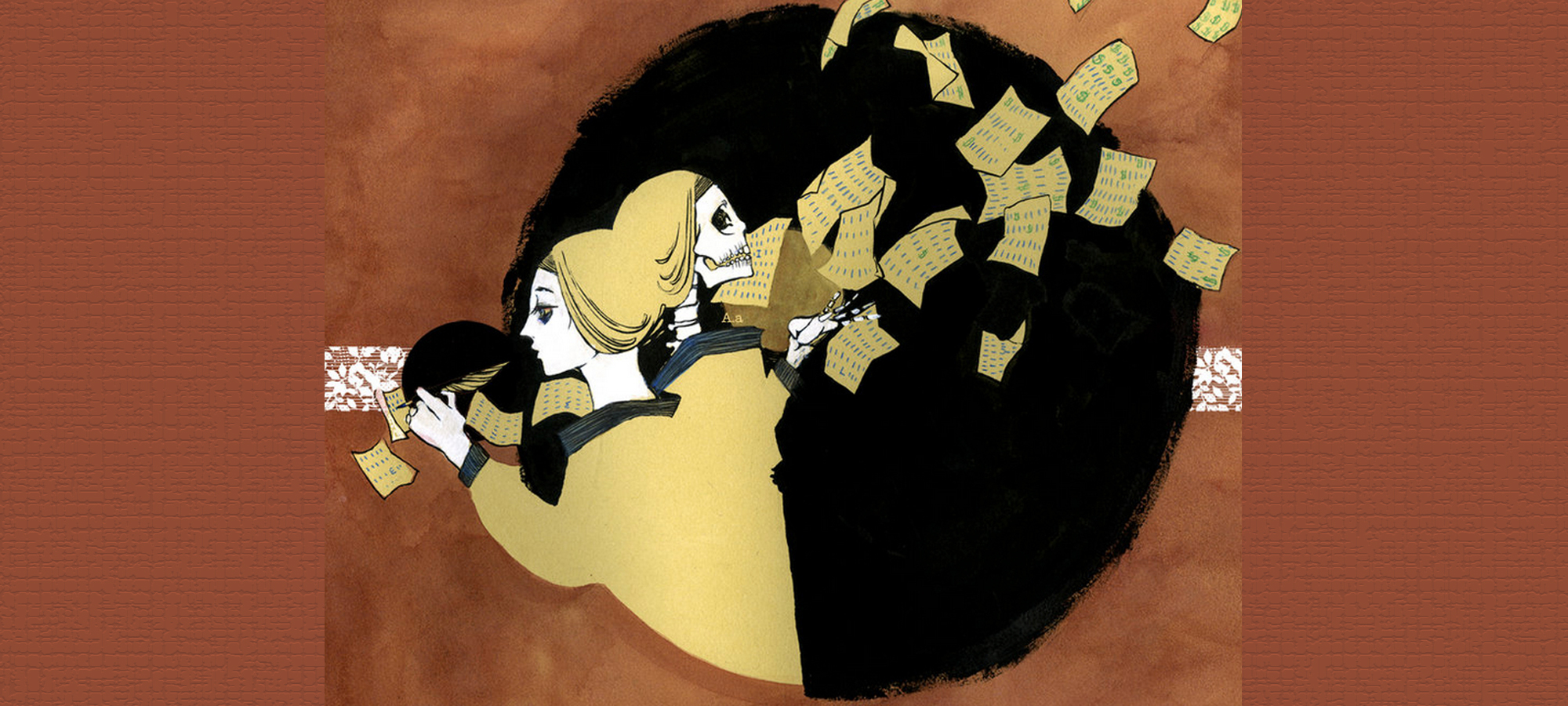 If Halloween is about taking a little trip to the dark, spooky, loony side of life, then every day is Halloween for me. Always has been. I was born in the Season of the Witch, and the mysterious and the macabre are my muses.
For me, thrills and chills don't come in the form of grotesque costumes, giant yard spiders, slasher films, or cemetery crawls. I can walk my own personal haunted halls any time I choose.
What I'm trying to say is….well, I'll let one of my old friends, the Belle of Amherst, explain it.  She bordered on maudlin at times, which is exactly why she was the ideal pin-up girl during my mood-spinning 'tween years.
One Need Not be a Chamber to be Haunted
by Emily Dickinson
One need not be a chamber to be haunted,
One need not be a house;
The brain has corridors surpassing
Material place.
Far safer, of a midnight meeting
External ghost,
Than an interior confronting
That whiter host.
Far safer through an Abbey gallop,
The stones achase,
Than, moonless, one's own self encounter
In lonesome place.
Ourself, behind ourself concealed,
Should startle most;
Assassin, hid in our apartment,
Be horror's least.
The prudent carries a revolver,
He bolts the door,
O'erlooking a superior spectre
More near.
As someone once told me, "Dana, your mind is a dangerous neighborhood. Don't go there alone." Ha!
This, as you know, is the Day of the Dead, so I guess I could have just as easily presented other famous mots de la mort from Ms. Dickinson — the bustle in the house the morning after death is solemnest of industries upon earth, or because I could not stop for death, he kindly stopped for me — but that would have been way too predictable. Besides, I like this one much better.
The Beatles wrote this lyric, inspired by something Peter Fonda once told them during an LSD trip in 1965: She said, I know what it's like to be dead, I know what it is to be sad. Students of deep Beatle history will know the story behind those words from my favorite song on the "Revolver" LP. Personally, I always thought that line could have easily been Emily Dickinson's mantra.
Remember the dead today, my blogapalooza followers.
© Dana Spiardi, Nov 1, 2014