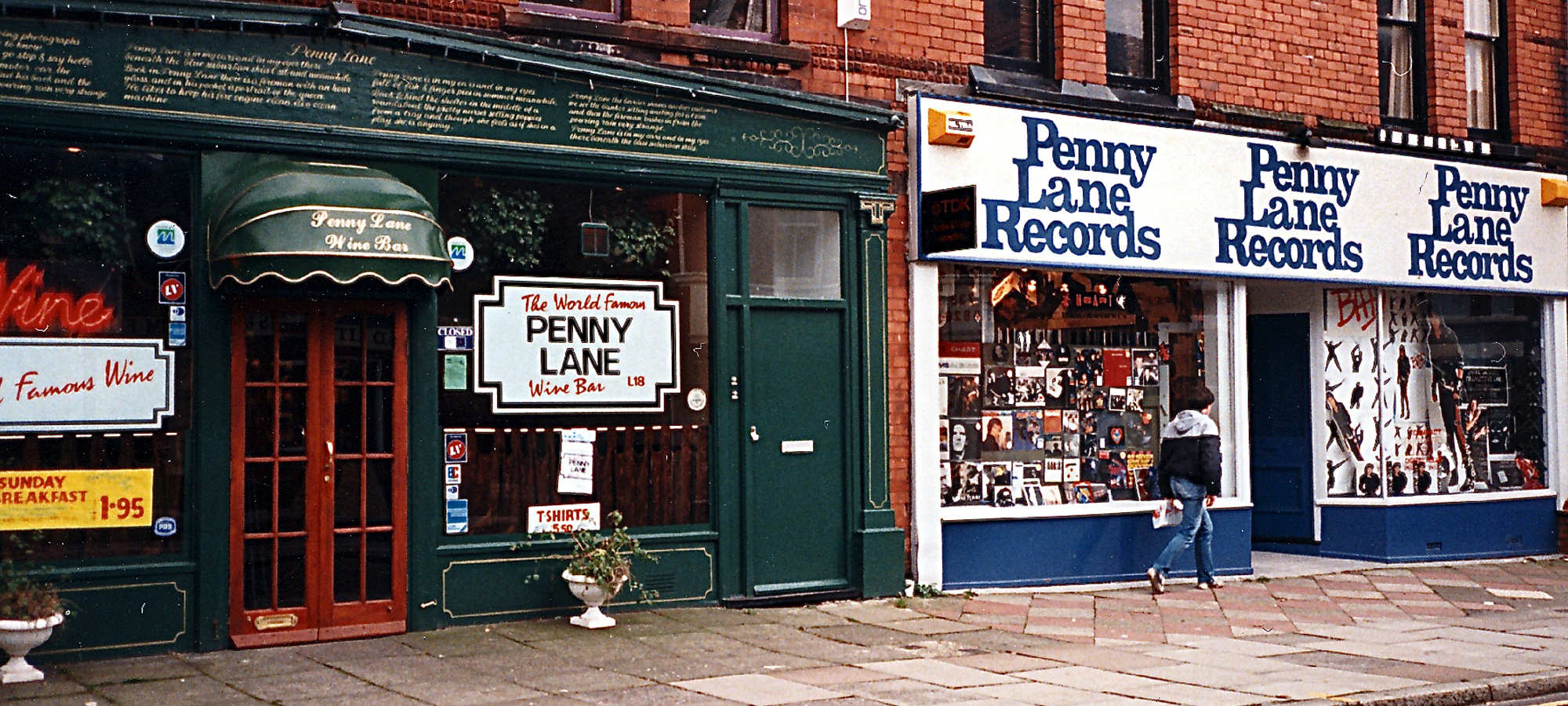 Anthony Dominick Benedetto – better known as Tony Bennett — may have been born and raised in Astoria, Queens, but his timeless love song to San Francisco would convince you he'd lived there all his life.  Seriously, how could he NOT have left his heart in a place as beautiful as San Francisco? Well, the working-class seaport city of Liverpool, England, may be on the opposite end of the scale when it comes to romantic settings, but four famous rockers left their hearts there, nonetheless. And, like Mr. Bennett, they drew their inspiration from the city they loved.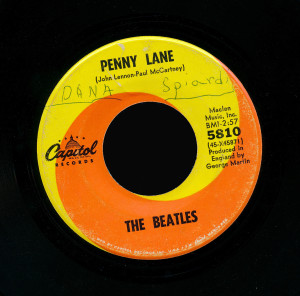 Forty-seven years ago this month, the Beatles released their 24th U.S. single, a double A-side record featuring two songs inspired by John Lennon and Paul McCartney's childhood memories of Liverpool: "Strawberry Fields Forever" and "Penny Lane." Paul wrote the idyllic "Penny Lane" based on happy recollections of the suburban Liverpool street where he and John would meet to catch the bus to the city center. John named his surreal "Strawberry Fields Forever" after a Salvation Army children's home near the gardens where he played as a boy. (Interestingly, John originally planned to incorporate Penny Lane and other Liverpool haunts into one of his earlier nostalgic songs, "In My Life," but he ended up dropping all references to specific landmarks.)
When it came to musical styles, John and Paul were often yin and yang personified. "Penny Lane," with its spritely trumpet flourishes, is as chipper and straightforward as the multi-layered "Strawberry Fields Forever" is sad and mysterious.
I was seven years old when I bought this 45 rpm record after hearing "Penny Lane" on the radio.  It was the perfect little tune for a child, with its storybook-like references to the barber, the banker, the fireman, and the pretty nurse selling poppies from a tray. In time I would discover the meaning of the song's British terminology.
I would learn that a "mac" is short for Mackintosh, a waterproof raincoat. "Four of fish" refers to four pennies' worth of fish and chips. The poppies are to be worn on Armistice Day to honor the lost souls of WWI.  A "roundabout" is a  circular intersection, common in England. And, as for "finger pie"…well, I'll leave it to your imagination. I like to keep my blog clean. It's a clean machine.
But then I flipped the record over, and entered a completely different world. My puzzlement over a few words in "Penny Lane" was nothing compared to my bewilderment over the imagery in "Strawberry Fields Forever."  My child brain was baffled:
Always, no sometimes, think it's me,
but you know I know when it's a dream.
I think I know, I mean a 'yes' – but it's all wrong,
that is I think I disagree.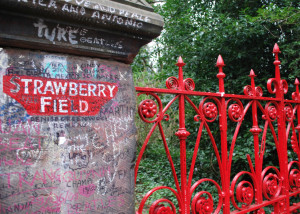 I discovered something way back then, and it's been with me all my life: it doesn't really matter if I don't understand the meaning, message, or critic's opinion of a piece of art – be it a song, a film or a painting. What's most important is how it makes me feel.  And there is no other Beatles' song that makes me feel the way that "Strawberry Fields Forever" does. As I entered my bluesy, oddball, often solitary teenage years, I came to believe that if the Beatles produced one song specifically targeted to my soul, this was it. Even if no one else understood me, John Lennon surely did: Let me take you down…No one I think is in my tree…living is easy with eyes closed, misunderstanding all you see…it doesn't matter much to me. Lyrically and musically, "Strawberry Fields" is the perfect eccentric song for the self-absorbed, mood-spinning outsider — far surpassing Paul Simon's maudlin "I Am A Rock" or Janis Ian's weepy (but wise) "At Seventeen."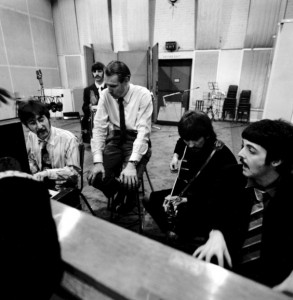 And then there's the song's haunting, dreamlike music: the eerie opening sound of the Mellotron; the heavy, dirge-like drums; the delicate placement of the zither-like swarmandal chords; the desperate, piping trumpets and droning cellos. Producer George Martin and sound engineer Geoff Emerick pushed their prodigious skills to the limit to satisfy John's ever-changing demands for an otherworldly sound. Tape speeds were altered, tracks were played backwards and numerous song versions were spliced together – with nothing more at the engineers' disposal than editing scissors, two tape machines, and a vari-speed control. It's no wonder the song took five weeks and 45 hours to record!  It's the Beatles' masterpiece.
John and Paul truly did leave their hearts in Liverpool.  By the time they recorded "Penny Lane" and "Strawberry Fields Forever" – songs originally intended for the upcoming "Sgt. Pepper's Lonely Hearts Club Band" LP,  the groundbreaking album that defined the psychedelic Summer of Love – the Beatles had literally seen it all. They had set the decade's trends in music, fashion, lifestyle, and mind-altering substances, but they longed for simplicity and solitude, often yearning to "get back" to where they once belonged. They ruled a modern world, but they never forgot their roots. While their songs rarely referred specifically to their hometown lives and loves, their music was always full of the scrappy soul of working-class Liverpool.
Here's the ultimate music video, from 1967!  Is John saying "I buried Paul"…or "cranberry sauce?" at the end?  You be the judge.



And now we'll pick up the mood a bit. I don't want you to go away in a funk.

© Dana Spiardi, Feb 19, 2014