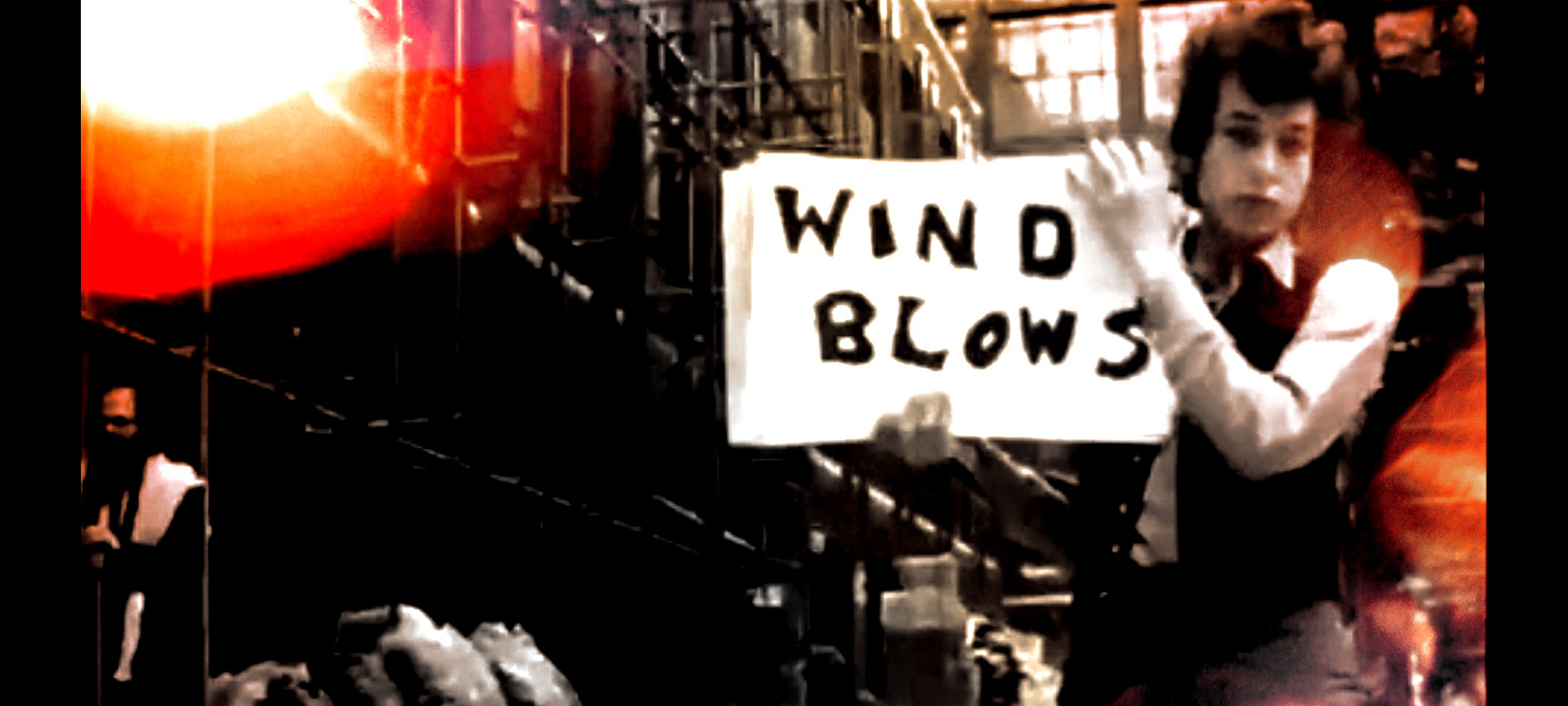 "Your Honor, the defense is trying to sway the jury with inane references to a counter-culture rock song," said the District Attorney.
So, what song could the defense attorney possibly be citing? It's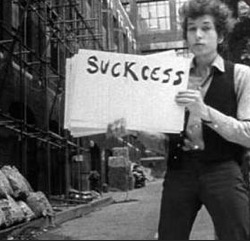 Bob Dylan's word-twister from 1965, "Subterranean Homesick Blues," one of the most influential and imitated songs in popular music. With its random satirical lyrics delivered in rapid-fire deadpan style, Bob takes aim at the emerging social strife of the day: civil rights battles (better stay away from those that carry around a fire hose), the burgeoning drug scene (Johnny's in the basement mixing up the medicine), and authority figures (don't follow leaders / watch the parking meters.) It's like a sociopolitical jump rope chant.
But the lyric that's best remembered is: You don't need a weatherman to know which way the wind blows. And, according to a 2007 study by Alex Long, that line has been quoted by judges, lawyers, and law scholars more than any other lyric from popular music. Mr. Long is a University of Tennessee law professor who spent an entire semester back in 2007 researching the use of popular song lyrics in court findings and legal publications. He found that half a dozen California appellate court rulings have used Dylan's weatherman line to show that testimony is unnecessary to make a point that would be obvious to any layman.
Bob Dylan's poetic, often stinging lyrics have long served as a social barometer. In addition to "Subterranean Homesick Blues," many of his tunes have shown up in legal proceedings and briefs. According to Long, as of 2007, Dylan, lines had been quoted 186 times. Compare this to the lyrics of The Beatles, 74; Bruce Springsteen, 69; Paul Simon, 59; Woody Guthrie, 43; the Rolling Stones, 39; the Grateful Dead, 32; Simon & Garfunkel, 30; Joni Mitchell, 28; and R.E.M., 27.
So, if you ever get hauled before the judge, you'd better hope your lawyer was a '60s hipster or a modern day Dylan devotee. To paraphrase Bobby: better stay away from those / who Dylan songs they don't knows.
Below is a short commentary on the making of the famous "Bob in the alley" music video for "Subterranean Homesick Blues." It's from D.A. Pennebaker's Dylan documentary, "Don't Look Back."  Saint Allen Ginsberg is in the background – on the pavement, thinking about pissing off the government. Bob once said he based the lyrical style of the song on Chuck Berry's famous scat record "Too Much Monkey Business."

© Dana Spiardi, May 24, 2014