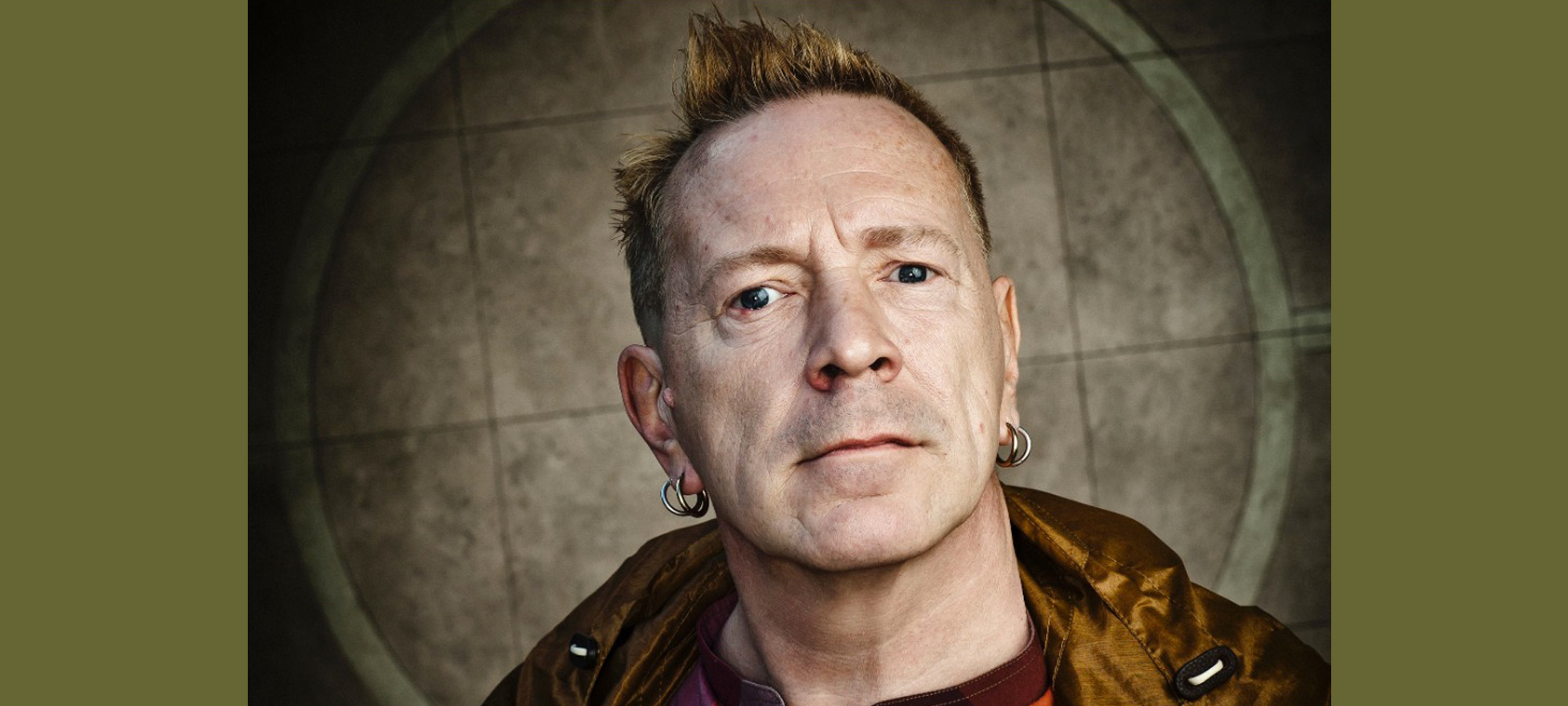 I am an anti-Christ, I am an anarchist. One of rock's great original voices, John Lydon – aka Johnny Rotten of The Sex Pistols – screamed those words to the punks, the privileged, and the politicians of England in 1977. He emerged from some Frankenstein-like laboratory on this date in 1956. But was he really such a demon?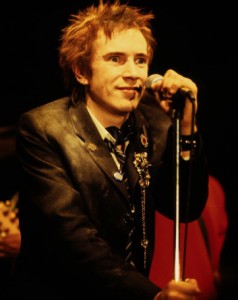 One day in 1975, t-shirt designer and aspiring rock manager Bernard Rhodes spotted the orange-haired Lydon walking down London's once-fashionable King's Road, wearing a Pink Floyd t-shirt that he had altered by ripping holes through the eyes of the band members and writing the words "I Hate" above the group's name. It was a statement on the world of bloated, overly-produced arena bands that had taken all of the originality and spontaneity out of rock-n-roll. The next thing you know, self-styled impresario Malcolm McLaren is asking John Lydon to front a punk rock band called The Sex Pistols. And suddenly a scrawny boy from a North London ghetto becomes Johnny Rotten, a name coined by fellow Pistol Steve Jones, who, upon seeing Lydon's decayed teeth, exclaimed "You're rotten, you are."
As leader of what was arguably the most unruly, controversial, and short-lived punk band in history, he co-wrote two of rock's most acerbic songs: "Anarchy in the U.K." and "God Save the Queen" (God save the queen / the fascist regime / God save the Queen / she ain't no human being.)
His sneering voice and damn-the-audience attitude made him the perfect frontman for a band considered so disruptive on stage that many of their gigs ended up being cancelled. His physical appearance was downright menacing, particularly his famous wide-eyed stare – a result of a long and difficult battle with spinal meningitis that kept him hospitalized for an entire year as a child. Regular extractions of spinal fluid produced headaches, nausea, hallucinations, and vision problems. In later years, Lydon said the ordeal was "the first step that put me on the road to Rotten."
From his three years as a Pistol through his 35-year stint as frontman for Public Image Ltd, he's enjoyed a long reign as one of rock's most outspoken figures – quick to criticize governments, the wealthy, the record industry, fellow musicians, the rock press, and conformists of all stripes. He's shocked TV viewers on several occasions, starting with his use of the word shit on a live British television talk show in 1976, and more recently by calling TV viewers f**king c**nts on a live broadcast of the British reality show I'm a Celebrity…Get Me Out of Here.
His distrust of the entertainment industry is admirable in an era when the bestowing of medals and lifetime achievement awards is little more than an excuse for celebrities to doll up and sit in velvet seats at lavish affairs. (I mean, if hotel-destroying sex-orgy kings like Led Zeppelin can hang out with Obama in the White House, is there no rebel integrity left?) Well, I'm happy to inform you that when the Sex Pistols were inducted into the Rock and Roll Hall of Fame in 2006, John Lydon and the band refused to attend the ceremony or acknowledge the induction.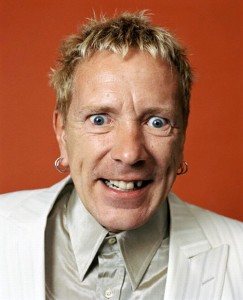 Likewise, when Buckingham Palace offered to award John an MBE (Member of the Most Excellent Order of the British Empire) for his services to the British music industry, he turned that down, too. Imagine, being chosen for such an honor, after all the naughty things he said about Her Majesty!  Once, as a panelist on a conspiracy-themed TV show episode that explored the topic of whether Princess Diana's death was a conspiracy, he said, "If the Royal Family was going to assassinate someone, they would have gotten rid of me a long time ago."
Yet, Johnny's softened a bit — just a tiny bit – although he'd be loath to admit it. Some actually see him as a type of senior statesman – a reminder of an era that now seems tame compared to the past several decades of gangsta rap murders and crotch-grabbing/twerking gimmicks.
In fact, when his old nemesis Margaret Thatcher died in April of 2013, Mr. Lydon proclaimed that those celebrating the death of The Iron Lady were "loathsome." "I'm not going to dance on her grave," he said. "I was her enemy in life but I will not be her enemy in death."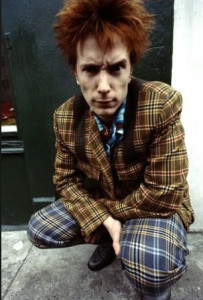 Why, the corporate-hating rocker even appeared in an advertising campaign for "Country Life," a popular brand of butter, on British television. Hmm…shilling for a food company? Well, it's butter after all — not Bentley.
So, that brings us to a 40-year-old question: was Johnny really rotten on Pink Floyd?
In 2005 he told a Sunday Times interviewer, "I never hated Pink Floyd. I was having a laugh. How could you hate Pink Floyd? That's like saying, 'Kill the fluffy bunnies.' If you're going to make me a monster, at least give me something really worth rebelling against. I've run into [Floyd member] David Gilmour several times over the years, and he thinks it's hilarious. He's a great bloke." He even told The Guardian in 2010 that he actually loved "Dark Side of the Moon." Oh, that Johnny…he's full of surprises.
I nearly accomplished a bucket-list goal back in 2105 when I purchased a ticket to see John and Public Image Ltd. perform a November 12 gig in Pittsburgh. But my dog Jersey (named in honor of you-know-who) committed an act of masochism in true punk style when he ripped open his leg while running through the woods late in the afternoon. So, I spent the night at the emergency vet clinic with a sick dog instead of seeing mad dog Johnny in action.
Mr. Lydon, you can be a disgusting, arrogant, big-mouth sod, but that's exactly why I love you. You came along at just the right time. Unfortunately, your music didn't manage to drown out the mellow monotony of The Eagles, the horrible dreck called disco, or the soulless Kansas/Styx/Boston pablum that was quickly devouring our planet by 1976, but you and your fellow punks gave us a great reprieve from the antics of jet-setting cash cows…and reminded us that rock-and-roll should never take itself too seriously.
Heeere's Johnny — singing "Anarchy in the U.K." Featured in the clip are pre-Sid Vicious bassist Glen Matlock, guitarist Steve Jones, and drummer Paul Cook.

And here's Mr. Rotten singing one of my favorite punk numbers with his band Public Image Ltd. (PiL), in 1978:

By Dana Spiardi, Jan 31, 2014