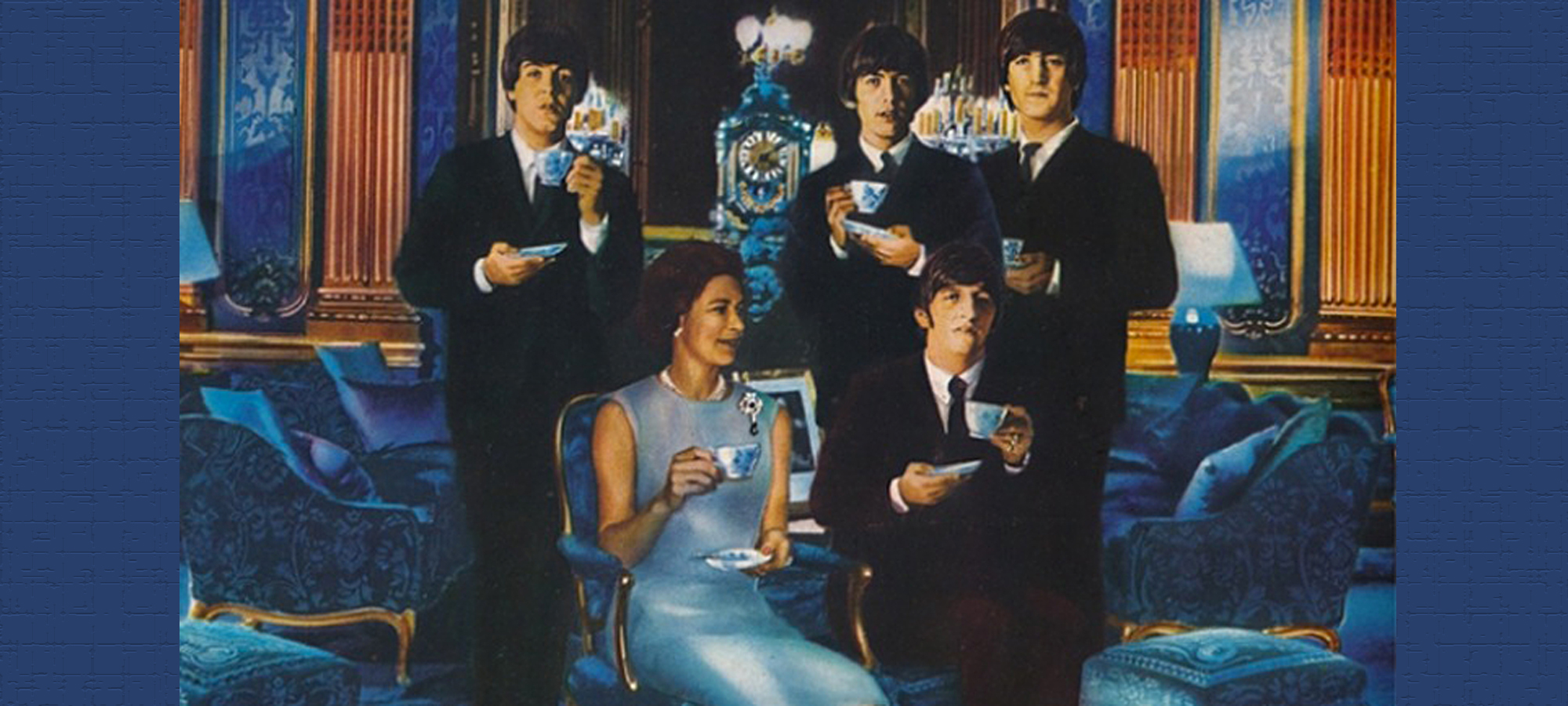 That was the pronouncement of Her Majesty Queen Elizabeth II on the transformation of the Fab Four from the droll, cheeky mop-tops of 1964, to the lysergically induced hipster-gurus of 1967. Rumor has it that the Queen voiced this "turning funny" verdict to Sir Joseph Lockwood, chairman of the Beatles' British record company EMI, at a highbrow Buckingham Palace event that took place at the height of the boys' cosmic journey into all things metaphysical.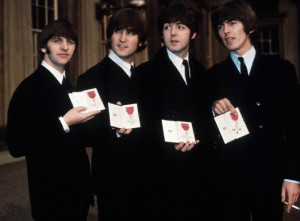 In the fall on 1967 the Beatles were literally and figuratively riding high following the success of the groundbreaking "Sgt. Pepper" album, their introduction to transcendental meditation by Maharishi Mahesh Yogi, and the completion of their second psychedelic LP, "Magical Mystery Tour," and the absurdist film that accompanied it. On September 29, 1967, within weeks of wrapping the film, John Lennon and George Harrison appeared as guests on David Frost's BBC television show, waxing spiritually about their new-found Eastern philosophies.
Harrison: "I believe in reincarnation. Life and death are still only relative to thought. I believe in rebirth. You keep coming back until you have got it straight. The ultimate thing is to manifest divinity, and become one with The Creator."
Lennon: "Buddha was a groove, Jesus was all right, Krishna is wonderful. "
What's that? Centuries of British subjects prayed "God Save the Queen," and now these hippies are throwing Buddha and Krishna into the mix! The Beatles were turning funny, indeed, and even the Queen took notice.
You can understand Her Majesty's baffle-dom. A mere four years earlier the fresh-faced lads had delighted the Royal Family (sans the Queen, who was in late-stage pregnancy) during a Royal Variety Command Performance. John cracked up the normally staid crowd with his ballsy remark: "Would the people in the cheaper seats clap your hands? And the rest of you, if you'll just rattle your jewelry." (Backstage before the show, John had threatened to say f**king jewelry, but wimped out. The Beatles later joked that they smoked reefer in the Buckingham Palace john after the gig. Just another rock myth.)
In 1965 the Queen awarded medals to the four individuals of England's hottest commodity, honoring them as Members of the Excellent Order of the British Empire. The gesture drew protests from former recipients of the medal, most of whom were staunch conservatives who had earned the accolade for wartime bravery. In response, John Lennon stated, "Lots of people who complained about us receiving the MBE received theirs for heroism in the war – for killing people…We received ours for entertaining other people. I'd say we deserve ours more."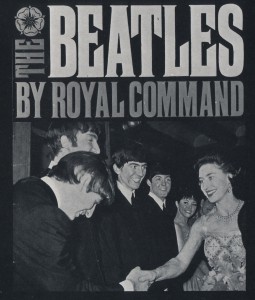 The ever evolving Lennon returned his MBE in November 1969 during his peace-monger phase, with a note that read, Your Majesty, I am returning this MBE in protest against Britain's involvement in the Nigeria-Biafra thing, against our support of America in Vietnam and against "Cold Turkey" slipping down the charts. With love, John Lennon. (Medal or no medal, MBE status cannot be renounced. Sorry, John, you're still part of a club that had the audacity to invite you as a member.)
But even as late as 1968 the Beatles remained respectful of protocol, sending offerings to the Queen as if needing her approval. Upon forming Apple Records they sent a box set of the first four singles issued on the new label to Her Majesty and members of the Royal Family. It was reported that the records were appreciated and enjoyed.
It turns out the Queen is pretty forgiving and even a bit nostalgic. On March 11, 1997, she knighted Paul McCartney for his "service to music," turning a blind eye to his admitted LSD use in the 1960s and his four arrests for marijuana possession. And, in July 2007, Queen Liz commemorated the 50th anniversary of the Beatles' formation, which is widely recognized as July 7, 1957: the day 15-year-old Paul McCartney auditioned for 16-year old John Lennon following a Liverpool church festival. She expressed "much pleasure" in her recognition of Britain's finest (musical) hour, and sent best wishes to all concerned for a most enjoyable and successful occasion.
On June 5, 2012, Sir Paul joined other knighted British musicians, including Sir Elton John, Sir Tom Jones and Sir Cliff Richard, at a Diamond Jubilee celebration to honor the 86-year-old monarch for her 60-year reign. He sang "All My Loving" to his Queen, who appeared to be wearing ear plugs.
So, as the song goes, "Her Majesty's a pretty nice girl," after all. Now, did Paul need a "belly full of wine" to come up with that Beatles' lyric — or was it a bowl full of pot?
Here's a clip of the Beatles being interviewed after receiving their MBEs. They don't quite know what to make of it.

Here's a nicely illustrated video of "Her Majesty," a song written by Paul. It is the closing song on the final Beatles' album, "Abbey Road."
The illustration of the Beatles having tea with Queen Elizabeth is by Guy Peellaert, from the book "Rock Dreams," by Nik Cohn and Guy Peellaert.
By Dana Spiardi, Nov 25, 2013