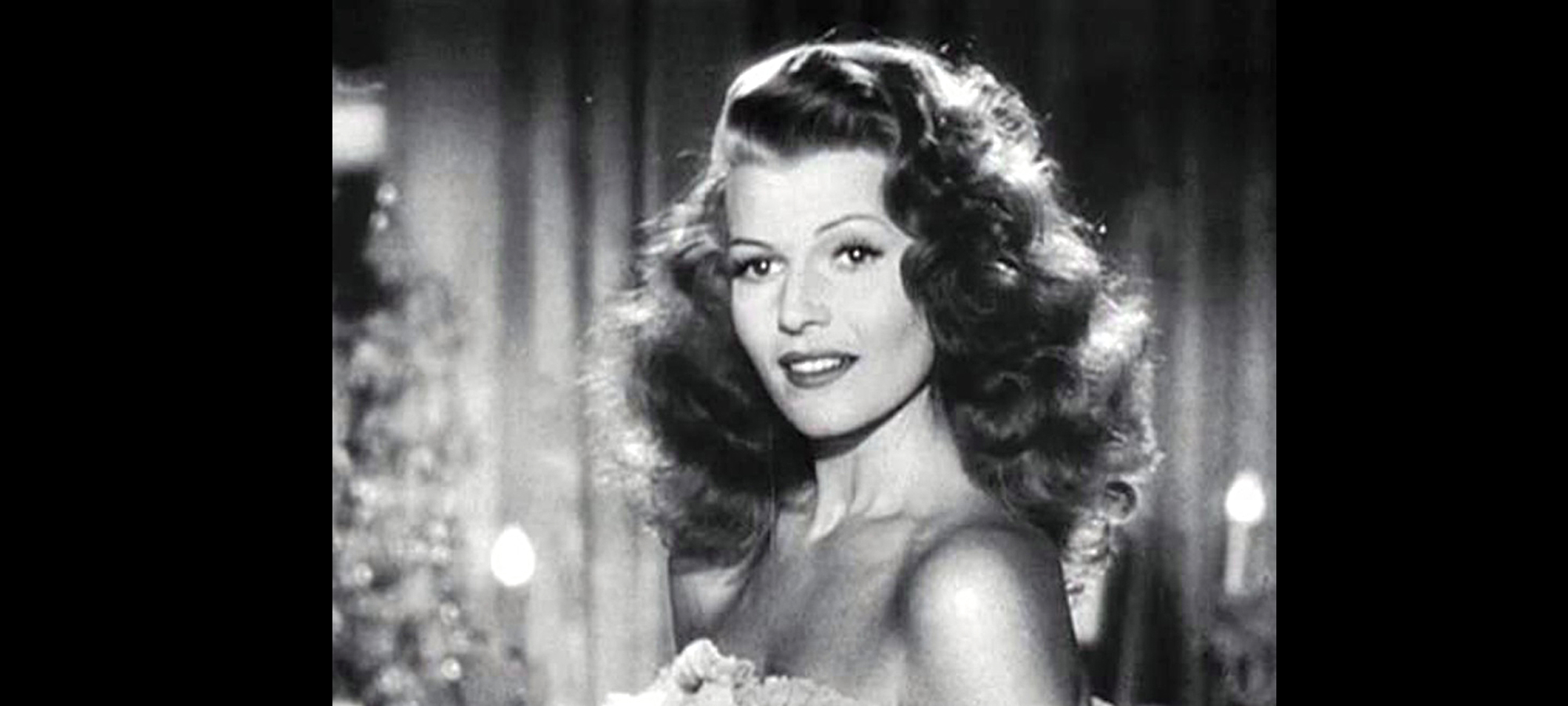 Here she is:  the original…the one-and-only, Ms. Rita Hayworth. Feast your eyes on the screen goddess performing "Put the Blame on Mame" from the 1946 film noir classic "Gilda." It's one of Hollywood's most iconic scenes, and a top favorite of mine. And, as an added treat, you get to see the "Rita head toss" at the beginning of the clip. "Rita, are you decent?" Yes, sexy-decent.  One of the things I love (and there are many) about movies of that era is that girls could be bombshells without flashing boobs and ass. As the legendary stripper Gypsy Rose Lee is rumored to have said, "Always leave them wanting more."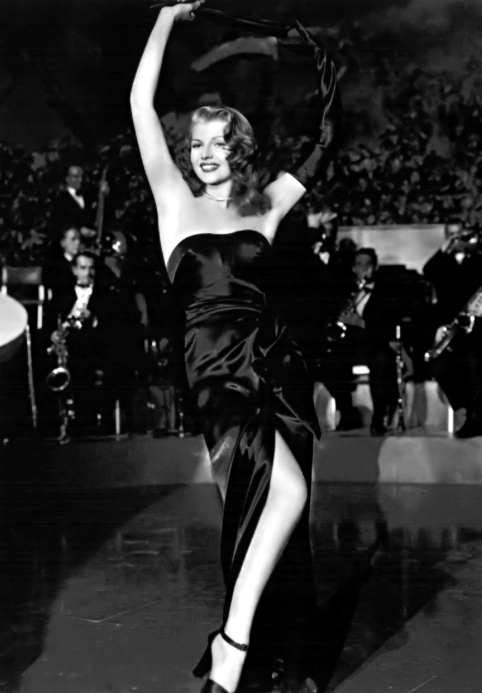 The girl born Margarita Carmen Cansino came to Hollywood as a professional dancer. Columbia Studios head Harry Cohn changed her name, insisted she lighten her hair color, and made her get electrolysis to raise her hairline and broaden the appearance of her forehead. She was a natural beauty, nonetheless.
The prison film "The Shawshank Redemption" is based on Stephen King's novella "Rita Hayworth and the Shawshank Redemption." Fans of the movie will recall the scene where inmate Andy hangs a poster of Rita on the wall of his cell. If you have to spend eternity in a 4×6 concrete box, why not spend it with the Queen of the Pinup Girls while you plot your escape.
Happy birthday, Margarita Carmen Cansino, October 17, 1918 – May 14, 1987.
"Gilda" was directed by Charles Vidor and also starred Glenn Ford. The Library of Congress has preserved it in the United States National Film Registry as being "culturally, historically, or aesthetically significant." While Rita doesn't sing in this clip (it's the voice of Anita Ellis), she does sing in her own voice and plays the guitar in the scene where she reprises "Put the Blame on Mame" while sitting at the casino bar. But man! Dig this classy dame!

© Dana Spiardi, Oct 17, 2015