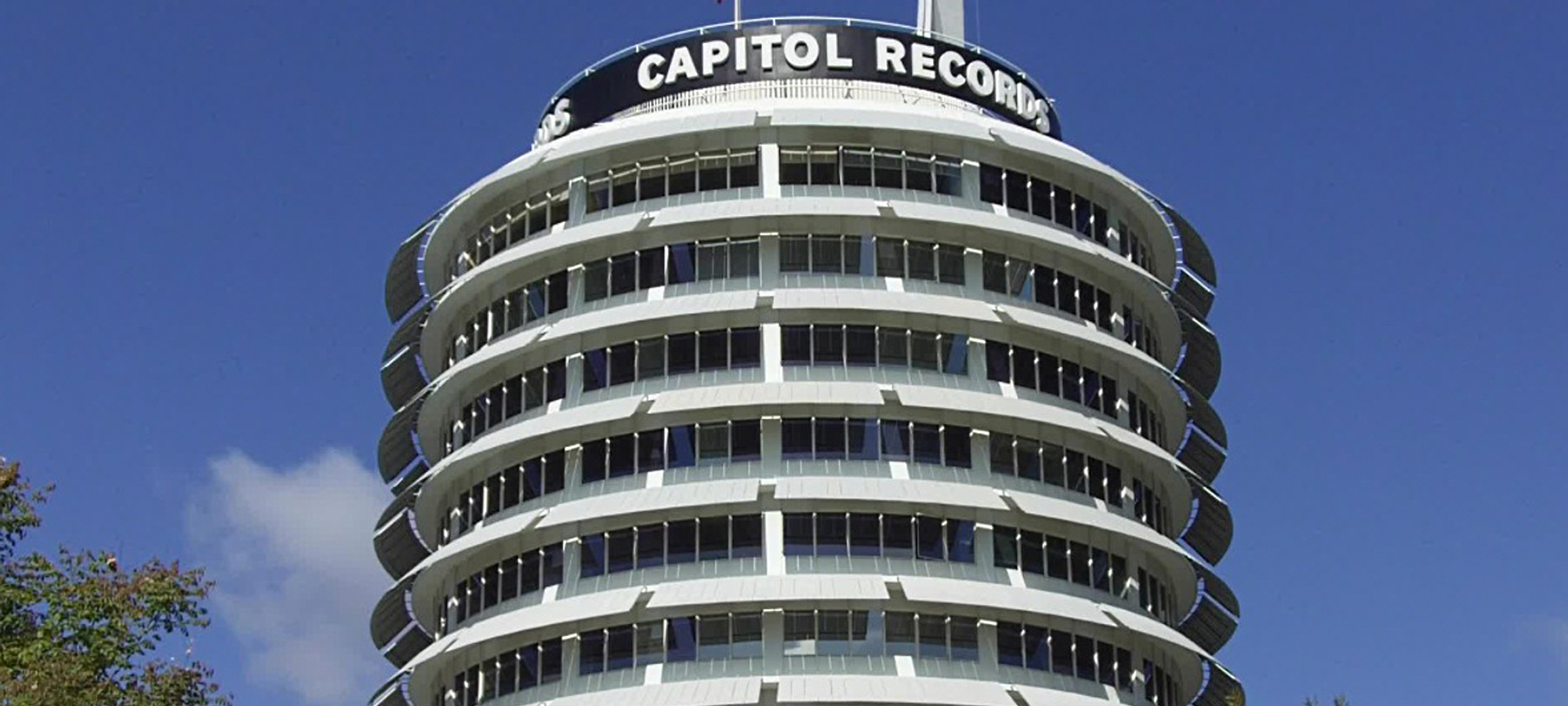 On this date in 1949, RCA Records issued the first ever 45 rpm single. So, why am I featuring their rival, Capitol Records, in this post? Because, as we celebrate this anniversary, it gives me the perfect opportunity to show how the little vinyl disc influenced the design of one of the world's most famous buildings – the Capitol Records Tower in Hollywood. This landmark – built to resemble a stack of records – has been featured in countless movies and TV shows filmed in and around Tinseltown, so you're bound to have seen it.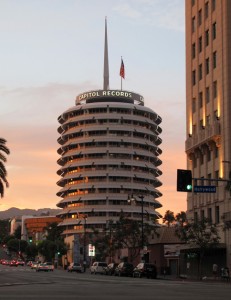 The thirteen-story tower, located north of the famous Hollywood and Vine intersection, was designed by Welton Becket. He based the design on the graduate student drawings of 24-year-old Lou Naidorf, who served as the building's principle architect. The tower – the world's first circular office building – opened in 1956 and houses Capitol's West Coast operations, as well as the recording studios and echo chambers of Capitol Studios. The blinking light atop the tower spells out the word Hollywood in Morse code, and has done so since the building's opening.
Sales of Nat "King" Cole's records generated a small fortune for Capitol in the 1950s. Thus, the building is nicknamed "The House That Nat Built."
Capitol Records, founded in 1942 and acquired by British recording company EMI in 1955,  issued all of The Beatles U.S. releases up through 1968. So, as you can imagine, I own many, many 45s that feature Capitol's distinctive orange/yellow swirl on the label!
Here are some views of the world-famous building.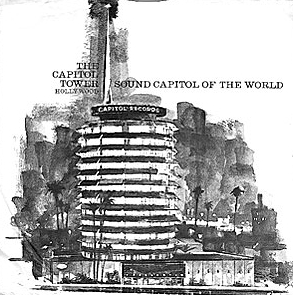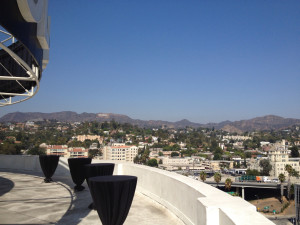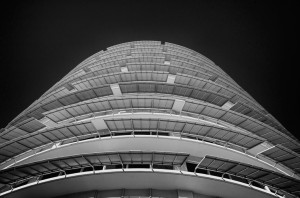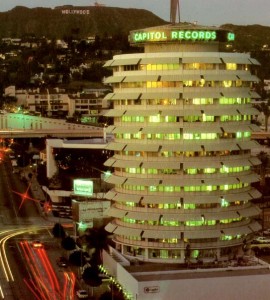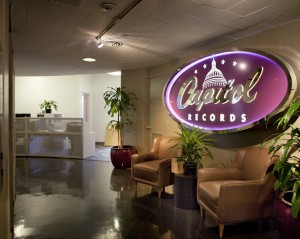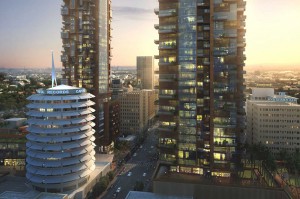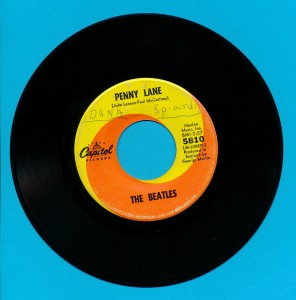 © Dana Spiardi, Feb 1, 2014