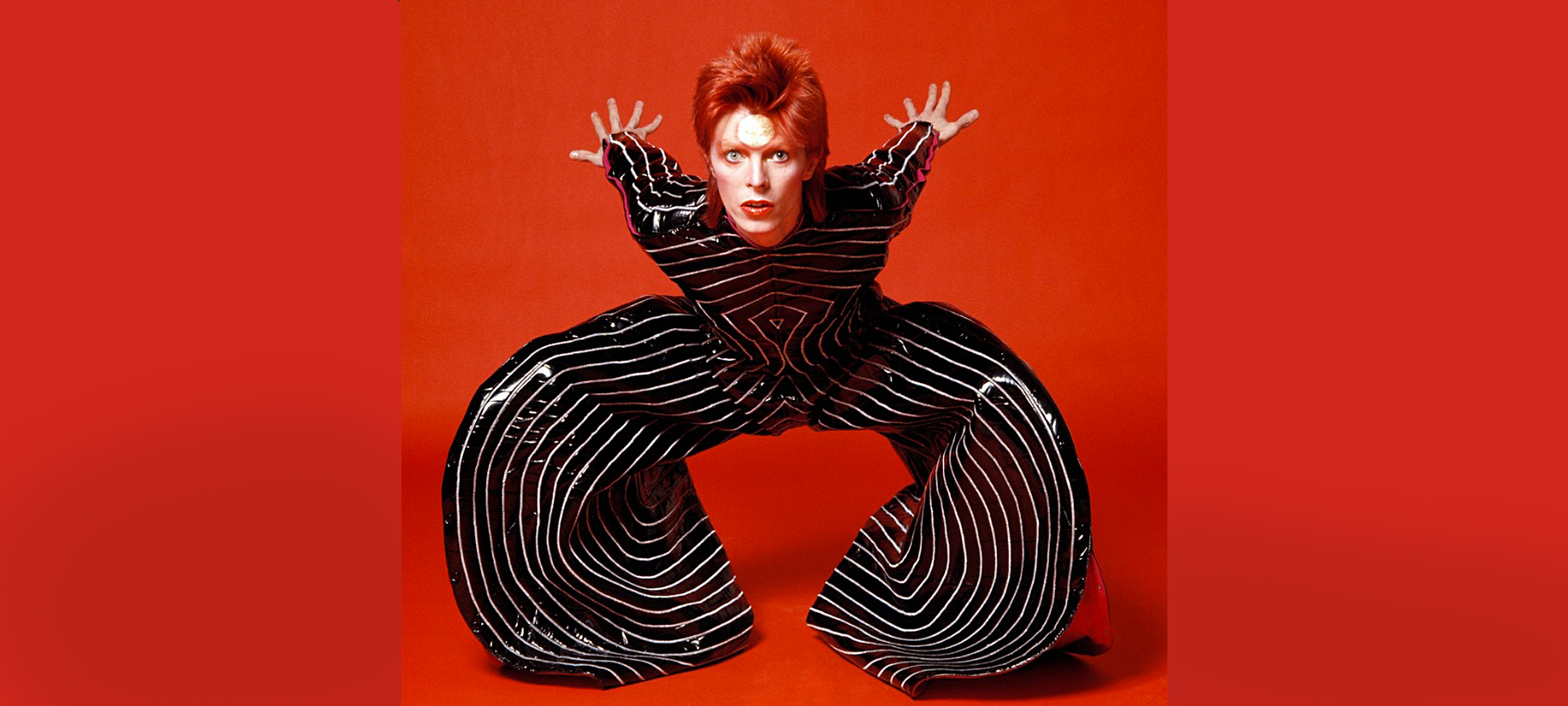 Ask me where I would love to have lived in the 1960s, and I'll say LONDON in a Big Ben minute. The fashions, the music, the clubs! Imagine the chance to sit in on the drug trials of Mick and Keith! Or being able to crawl through Paul McCartney's bathroom window, as fans once did. Blimey, the bobbies didn't even carry guns (and still don't, except for special circumstances). Alas, the swinging times came to an end in the 1970s, as inflation, unemployment, high taxes and strikes eventually made for a very unmerry old England. But when times get rocky, rockers liven things up. And nowhere was this more evident than in London, where artists helped quell the chaos with new sounds and provocative fashion. Here, then, is Part Two of my take on London's 2012 Olympic games: The 1970s' British Style Icon Competition.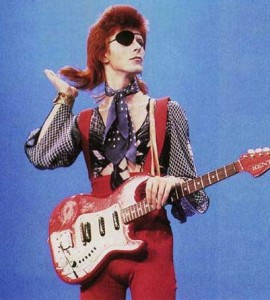 Gold Medal Winner: There was no '70s fashion-meister more daring or more original than David Bowie. "I've always felt bemused at being called the chameleon of rock," he once said. "Doesn't a chameleon exert tremendous energy to become indistinguishable from its environment?" Born David Jones in 1947, this rare bird began as an Edwardian-styled pop bohemian, kicking around in a number of '60s bands. He hit his stride in the '70s, using outrageous outfits and facial art to morph from one otherworldly persona to another. His characters included Ziggy Stardust, Jean Genie, Halloween Jack, and Alladin Sane (a lad insane). With his flame-red shag, glittered face and platform boots, he ushered in a style known as Glam Rock. His influence was so widespread that even the boys in my hick-town were wearing platform shoes and satin shirts in 1974! After he'd taken the spidery, space alien look as far as he could, he revamped himself in 1976 as the classy Thin White Duke, in white shirt, black trousers, and vest. "I re-invented my image so many times that I'm in denial that I was originally an overweight Korean woman," Mr. Bowie once quipped during a spoof on "Late Night with Conan O'Brien." At age 65, David remains in a class by himself, with his beautiful wife, Somali-born model Iman, as his perfect fashion accessory.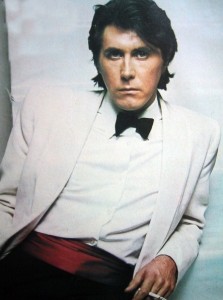 Silver Medal Winner: In the 1970s, Bryan Ferry was the leader of Roxy Music, a sleek, artsy band that never broke big in America. Pity, because if it had, Bryan Ferry pinups would have adorned the walls of many a tasteful female rocker. "Secretly, I wanted to look like Jimi Hendrix, but I could never quite pull it off," he once said. He needn't have tried. Mr. Ferry was totally unique among the flamboyant lads of the day. A natural fashion plate, he brought subtle sophistication to the world of rock. He's sometimes called The Electric Lounge Lizard, but that moniker makes a mockery of this ultra-refined fellow. At age of 66 he remains the epitome of British finesse – a connoisseur of fine art, haute design and beautiful woman. "Other bands wanted to wreck hotel rooms, Roxy Music wanted to redecorate them," he once said.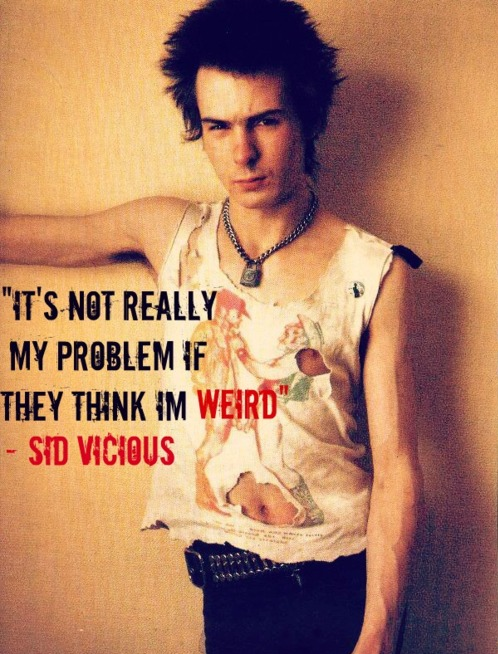 Bronze Medal Winner: Okay, you'll probably wonder why I chose Sex Pistol Sid Vicious (born John Simon Ritchie) as a style icon. The drug-addled man-child who presumably stabbed his lover Nancy Spungen to death and overdosed on heroin a few months later might be considered a sore sight for the eyes. But style-wise, he made his smudgy mark on a decade populated by glam rockers in eyeliner and feathered boas, polyester-clad disco-hoppers, golden-haired arena gods, and hairy hippies left over from the '60s. With his ripped, safety-pinned shirts, asylum haircut, and swastika t-shirts favored by so many Brit rockers hellbent on shocking the bourgeoisie, he became the eternal poster boy for the punk movement. And he made it look so effortless. Often performing bare-chested under a leather jacket, sporting nothing more than a sneer, a padlock necklace, a bass guitar he could barely play, steel-toed boots for kicking hecklers, and the occasional message (I need a fix) self-carved into his skin with a razor blade, he was an up-yours anarchist, managing to offend nearly everyone in the Pistols' audience and usually walking offstage covered in mucous hurled at him by so-called fans. Said street artist Shepard Fairey, who created many illustrations of the rocker, "He became one of the most recognized figures of a movement … He was almost beautifully self-destructive." In an era of often pretentious, over-produced music, Sid, his bandmate Johnny Rotten (John Lydon), Pistols' manager Malcom McLaren, and other outsiders waged war against the music establishment, seeking a return to the original mission of rock-n-roll: play loud, fast, balls-to-the-wall music guaranteed to antagonize authority figures. The sounds and styles created by these rebels ended up influencing a whole generation of kids who felt alienated from mainstream society. At last, everyday oddballs and geeks could stand out in the scene without having to spend a fortune on clothing or fret over how to coordinate a wardrobe. I was, and continue to be, among that crowd, proudly wearing (on a near-daily basis) the studded black leather bracelet I bought at the height of punk mania.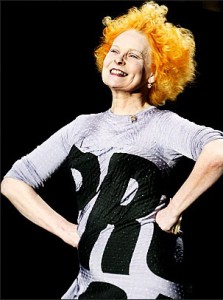 And now a special thank you to British designer Vivienne Westwood, who helped create the punk/new wave look of the '70s. "I was messianic about punk, seeing if one could put a spoke in the system in some way," she once said. Many U.K. punks bought their gear at "Let it Rock" (later known as "Sex"), the King's Road boutique that Vivienne operated with her partner McLaren. A shrewd businesswoman, she has evolved to serve new generations of style mavens. She was awarded an Order of the British Empire (OBE) by Queen Elizabeth at Buckingham Palace in 1992, and was named Dame Commander of the Most Excellent Order of the British Empire (DBE) in 2006. But lest you think the titled Ms. Westwood has become a conformist conservative, I must point out that she admits to having worn no undies on the day she received the OBE. A true punk to the end!
Feel free to vote for your own favorite '70s scene-stealer in the comment box below. Click here to see Part One of the Style Icon Competition, The '60s.
Yes, David, there's life on mars.

© Dana Spiardi, August 10, 2012
Main photo of David Bowie in black jumpsuit with white lines: by Masayoshi Sukita