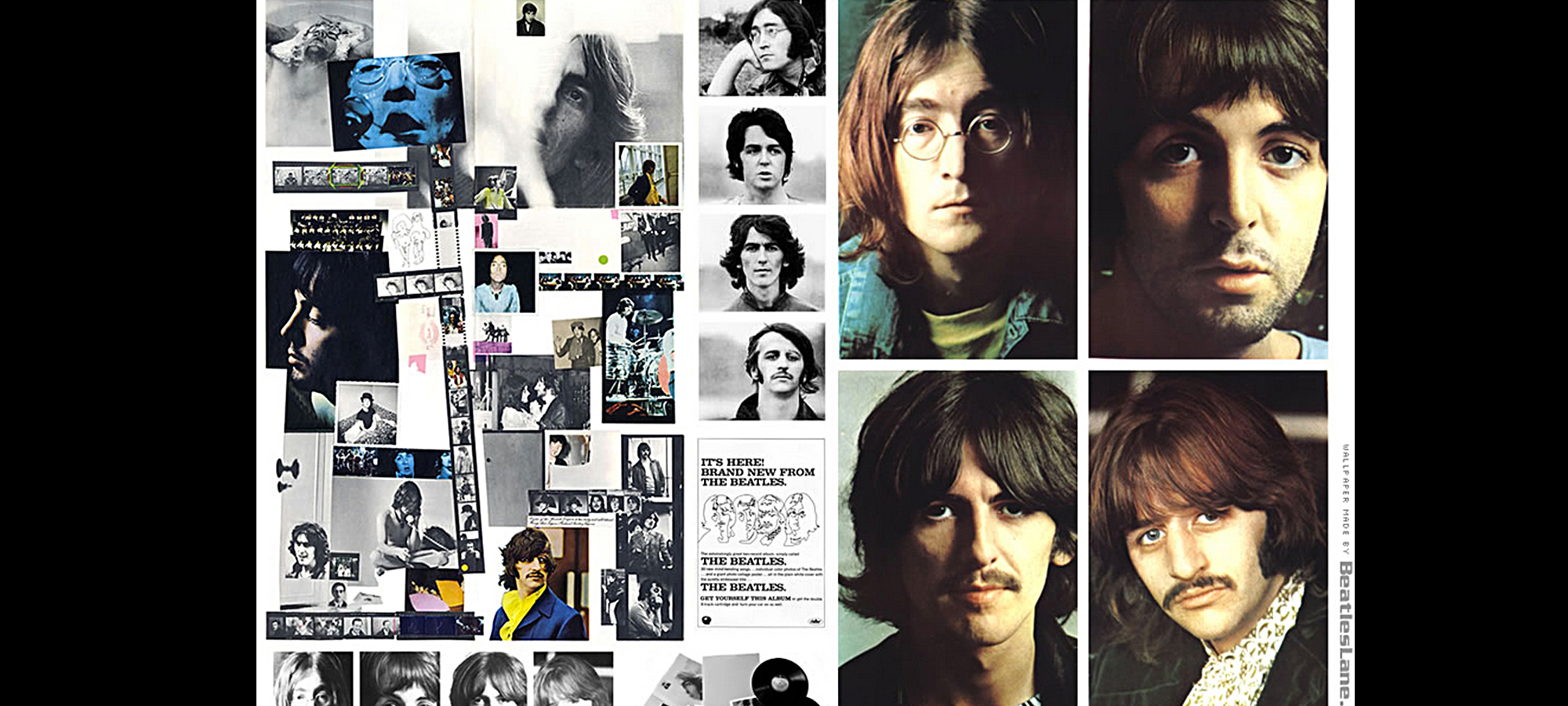 If you could whittle down The Beatles' double "White Album" to a single-disc LP, which songs would you include (or toss)?
First some background: The album, released in the U.S. on this date in 1968, is comprised largely of songs the boys wrote while they should have been meditating during their stay at the Maharishi Mahesh Yogi's Transcendental Meditation camp in Rishikesh, India. It was recorded in an atmosphere of tension and in-fighting, with band members seldom appearing in the studio together or working in collaboration. The presence of Yoko Ono, by now joined at the hip with John, added to the strain. No Beatle wife or girlfriend had ever been part of an Abbey Road session, let alone one as unabashedly opinionated as Yoko.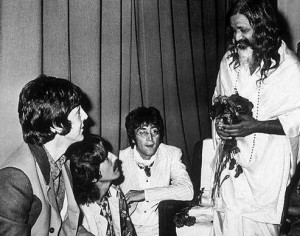 Today, "The White Album" is considered iconic among fans and critics. Rolling Stone magazine pegged it at #10 on its list of top 500 LPs of all time. Ringo has said it's a personal favorite of his (despite the fact that he walked out in despair in the middle of a recording session). But initial reviews were mixed. Time magazine said it lacked a "sense of taste and purpose." Nik Cohn, writing for the New York Times, said that over half the tracks were "profound mediocrities." In his review for the London Daily Times, Jon Landau felt The Beatles' used parody in many of the album's songs to avoid "confronting reality." Robert Christgau wrote that the LP's cuts were a "pastiche of musical exercises."
I played this album till it was nearly grooveless, but when it comes to critical analysis, I believe its content could have used "a damn good whacking," to borrow a line from George Harrison's song "Piggies" (a tune I'd cut, by the way).  Of course, nixing John and Yoko's gibberish sound-collage disaster "Revolution 9" is a no-brainer. And I debated over whether or not to include "Martha My Dear," but I figured the LP needs one overly-sentimental Paul song (he wrote it for his dog, you see).
So, assuming 7 cuts per side, here are my 14 picks for a killer-diller "White Album," in no particular order (actually, side 1 is nearly perfect as is). Let me know which songs YOU would choose (or remove) to create a single-disc "White Album." I know it seems audacious, maybe even blasphemous, but go ahead and ponder the idea – just for the fun of it.
Back in the USSR – Paul's nod to Chuck Berry's "Back in the USA," delivered Beach Boys-style.
Dear Prudence – written by John to cheer up Mia Farrow's sad sister Prudence, a student at the TM camp.
Glass Onion – John mocks the people who search for clues in Beatle songs.
While My Guitar Gently Weeps – George's masterpiece, with Eric Clapton on guitar.
Happiness is a Warm Gun – Was John writing about gun control or heroin?
Martha My Dear – Paul's sheepdog song.
Blackbird – Paul's acoustic song of support for Black Americans and the civil rights movement.
Julia – John's sad, beautiful ode to his dead mother.
Birthday – good ol' Paul, a marketing genius.
Yer Blues – John on the verge of primal scream therapy.
Sexy Sadie – John's thinly-veiled song about the Maharishi (see below).
Helter Skelter – Paul's blues blaster, interpreted by Charles Manson as an apocalyptical message.
Revolution 1 – John takes the anti-establishment activists to task.
Savoy Truffle – Eric Clapton had a sweet tooth, and George penned a song about it.
Here's "Sexy Sadie," one of my favorite "White Album" tracks – for no particular reason other than the fact that I love the wobbly piano music and John's sardonic lyrics. Growing up, I didn't know that he wrote this song as a slam against the Maharishi Mahesh Yogi, whom he accused of making sexual advances toward fellow TM workshop student Mia Farrow. John's original opening lyric was "Maharishi, what have you done? You made a fool of everyone." When the Maharishi asked John why he was leaving the camp, he replied, "Well, if you're so cosmic, you'll know why." This video shows scenes from The Beatles' period of enlightenment in Riskikesh in 1968.

© Dana Spiardi, Nov 25, 2014