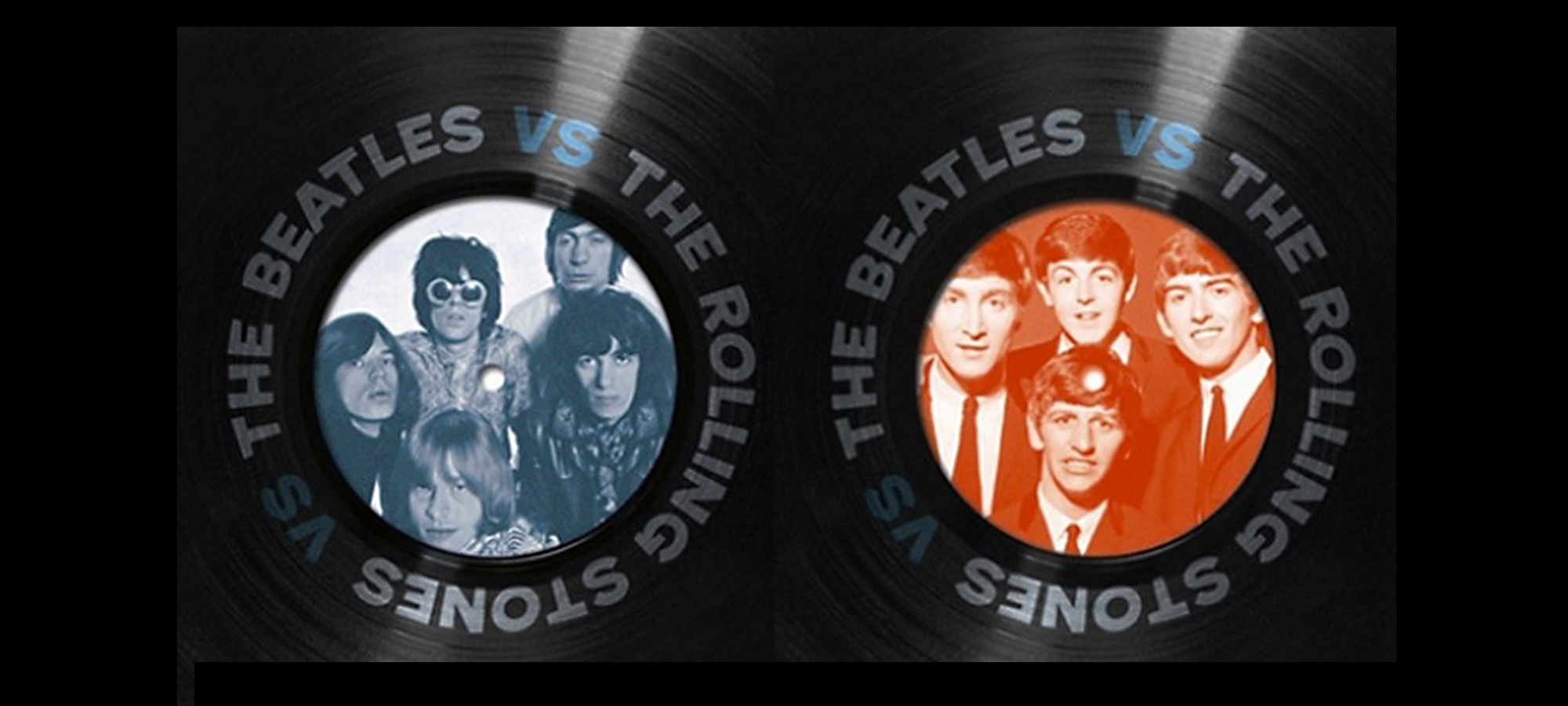 "My brother's back at home with his Beatles and his Stones; we never got it off on that revolution stuff." So lamented Mott the Hoople in their 1972 "All The Young Dudes," a David Bowie-penned anthem about aimless glam-rockers and their disdain for the values of the past. Oh, those boogaloo boys in their eyeliner, glitter and platform shoes!  I've enjoyed glam-rock as much as many other genres, from punk to bluegrass. But no matter how many musical roads I've traveled, I always end up back at home, with my Beatles and my Stones.
This summer marks the 50th anniversary of two landmark events that enabled us to get our collective ya-yas out. On June 6, 1962, The Beatles entered the EMI studio at Abbey Road for the first time, recording tracks that would yield their debut single, "Love Me Do." And, on July 12, 1962, Mick Jagger, Keith Richards and Brian Jones (billed as Elmo Lewis in homage to slide guitar master Elmore James) played their first gig as The Rollin' Stones, at London's Marquee Club.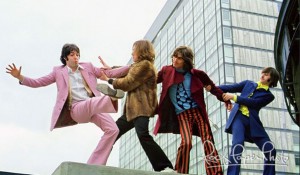 Most rockers of my era loved both groups, but usually identified with one more than than the other. I was weaned on The Beatles, and didn't come to fully appreciate The Stones until the mid-1970s. My home library is full of books about both bands: biographies, anthologies, memoirs, studio guides, social commentaries, teen-beat magazines, coffee-table books, you name it. Just when I thought I had read them all, I stumbled upon an informative and highly entertaining book that compares and contrasts the work and personas of both bands. It's called, appropriately enough, "The Beatles vs. The Rolling Stones: Sound Opinions on the Great Rock'n'Roll Rivalry." The authors, Jim Derogatis and Greg Kot, are hosts of Sound Opinions on WBEZ Chicago. I discovered them via their podcasts, available on iTunes. Jim, 47, is a former music critic for the Chicago Sun-Times, teaches criticism at Columbia College and has written for loads of music magazines. Greg, 55, writes for the Chicago-Tribune on a variety of topics, including music, business and socio-political issues. I make a point of mentioning their ages because I can be a bit snobbish when it comes to books that deconstruct the golden era of rock. A writer has to at least have been alive in the 60s to pass my test.
Don't be mislead by the words "rock'n'roll rivalry" in the book's title. The authors never suggest that these bands competed or clashed in any way. The Beatles and The Stones were, in fact, comrades throughout their careers. Each band had its distinct sound, and just as importantly, its own style and attitude. The Stones' shrewd manager, Andrew Loog Oldham, knew his boys never would, should, or could compete with the Liverpudlians' public image as glib, cuddly mop-tops. So, he carefully positioned them as the anti-Beatles — as dirty, insolent rebels. He planted headlines in the press, such as "Would you let your daughter marry a Rolling Stone?" and "The Rolling Stones, who haven't bathed in a week, arrived here [in New York] yesterday."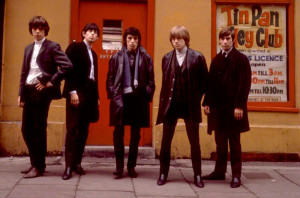 Derogatis and Kot have been around the music industry and really know their stuff when it comes to analyzing these bands and their times. They stack the groups and their work side by side, dissecting their albums, songs, personal histories, musical influences, technical skills and personas. They are frequently at odds with each other over which musician produced the most masterful guitar work or backbeat. The conversational writing style made me feel as though I was in the same room with them. I could read (and take part in) these kinds of in-depth, thought-provoking musical exchanges all day.
The book features many interesting sidebar sections that examine the bands' movies, romantic relationships, tragedies and scandals, and their forays into psychedelia and social consciousness. In one chapter, the authors state their cases for the best double LP: "The Beatles" (popularly known as the White Album) versus "Exile on Main Street." I vote for the gorgeously seedy "Exile," having long maintained that the White Album would have been one stupendous single LP!
This book is as beautifully designed as it is expertly written. The hardcover version is jam-packed with rare photos of the bands, concert posters and memorabilia – all thoroughly captioned. There are even two triple-gatefold sections that present a complete chronology of both groups' careers, as well as important musical and socio-political events of the era. This book is a real standout among my many rock-n-roll tomes. If you're a fan of the two greatest bands of all time, or simply love intelligent rock criticism, this book is a must-have.
Click here to purchase "The Beatles vs The Rolling Stones: Sound Opinions on the Great Rock'n'Roll Rivalry"
© Dana Spiardi, July 13, 2012