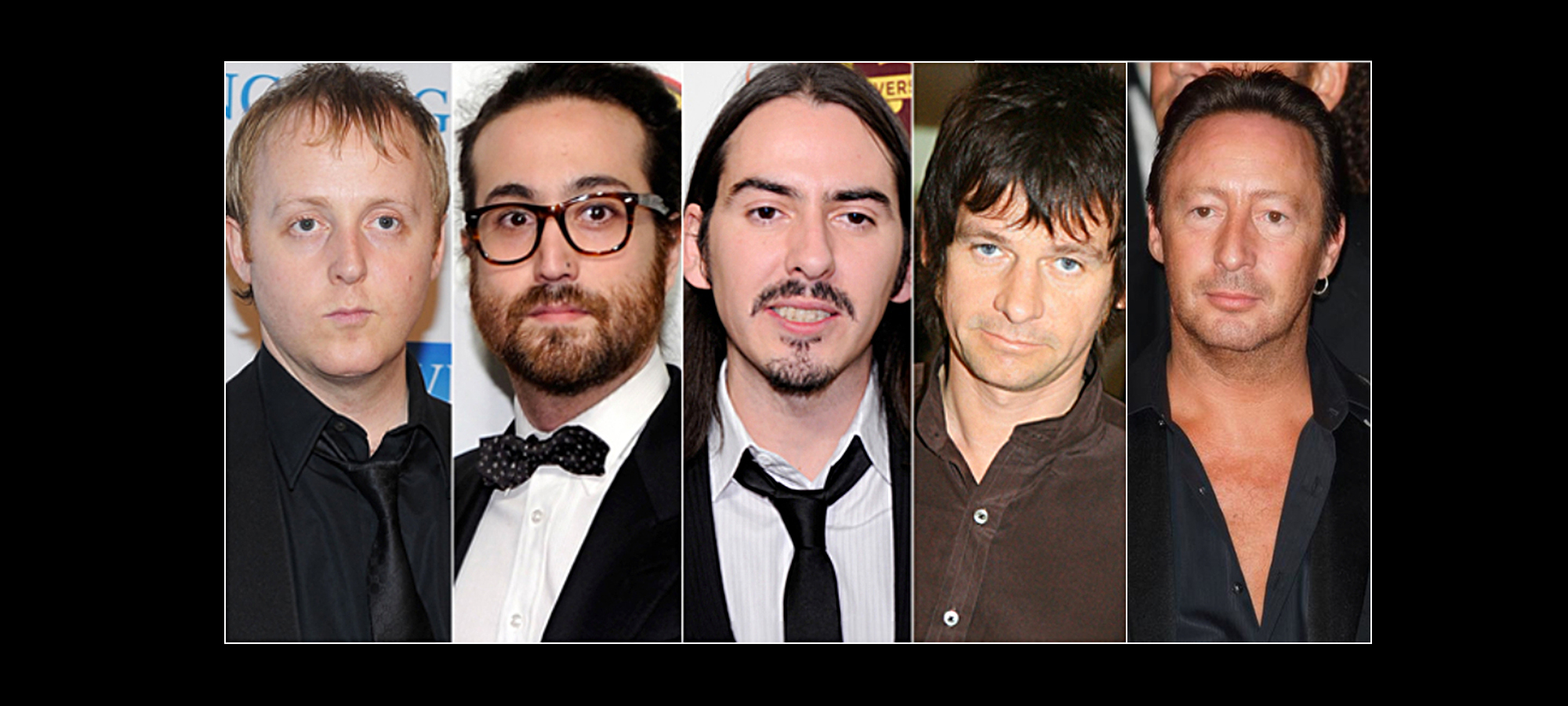 By guest blogger Adam Kukic. For many, it's hard to live up to, or escape, the shadow of one's parents — this is especially true in the music industry. While having that famous last name opens many doors, finding success and a large audience is a much harder struggle. This is the first in a series of posts featuring the children of famous musicians.
While there have been many notable parent/child stories, there may be none as daunting as those of the kids who grew up in the glaring spotlight of The Beatles!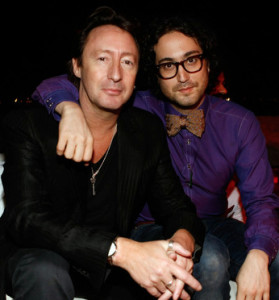 All four Beatles had children who entered the music industry. Probably the most recognizable are John Lennon's boys, Julian and Sean. Interestingly, neither of the two really had a significant relationship with John, as both boys essentially lost him at age 5.
John named Julian after his mother, Julia, whose tragic and untimely death had a profound effect on the Beatle. While Ringo sings "Good Night" on "The White Album," the song was, in fact, written by John as a lullaby for Julian. (He felt Ringo's vocals better matched the mood of the song).
Here's "Good Night," sung by Ringo:

John divorced Julian's mother Cynthia when he was five, and with the exception of a short rekindling of their relationship in the early 1970s, the boy felt more affinity towards Paul McCartney. In fact, Paul originally wrote "Hey Jude" as "Hey Jules," to help Julian cope with John's abandonment. That's not to say that Julian didn't have an influence on John's writing, as well; if not for one of Julian's school paintings, we wouldn't have "Lucy in the Sky with Diamonds."
Here's an interesting version of "Lucy," cut to a montage of images from the "Yellow Submarine" film:

While the father/son relationship was lacking, Julian's physical resemblance and vocal styling are 100% John Lennon. His debut album "Valotte" was his most successful and spawned the hit "Too Late for Goodbyes." Though Julian never achieved as much success as he did with his first album, he continues to make music. His most recent release was 2011's "Everything Changes."
Here's the official video of Julian's "Valotte":

John's relationship with Sean was significantly more paternal; unfortunately, he was assassinated just a short time after Sean's fifth birthday. Similar to "Good Night," John wrote "Beautiful Boy (Darling Boy)," a lovely lullaby for Sean. This time, though, he trusted the vocals to no one but himself.
Here's the video of John's "Beautiful Boy (Darling Boy):"

Beyond John's influence, Yoko Ono was also a powerful influence on Sean's life. While he has penned two solo LPs and one EP, Sean has enjoyed being a part of other artists' groups, having had a significant stint with Cibo Matto (the Japanese band that sings about food), as well as with his mother's Plastic Ono Band.
Here's the official video for Sean's "Parachute":

George Harrison's relationship with his son Dhani was much more paternal and traditional than that of John's with his sons (as traditional as life with a former Beatle could be).
Here's a look at George and Dhani interacting. Check out the junior Harrison's remarkable anecdote:

It appears that his father's untimely passing led Dhani to pursue a musical career, as he helped Jeff Lynne (most notably of the bands ELO and The Traveling Wilburys) to complete George's final album "Brainwashed." While Dhani has contributed on other artists' albums, he has produced his most notable work with his own two bands: Thenewno2, a group that he and Oliver Hecks formed in 2006; and Fistful of Mercy, a band he joined in 2010 at the invitation of Ben Harper and Jospeh Arthur. Dahni also played lead guitar on the Jakob Dylan (yes, Bob's son) cover of John Lennon's "Gimme Some Truth." As with Julian, Dhani bears an uncanny resemblance to his father.
Here's the official video of Thenewno2's "Make It Home":

James McCartney, son of Sir Paul and Linda, and named after Paul's dad, has worked in the industry for quite a while, playing on two of Paul's albums and Linda's posthumous release. He's also played in his father's touring band. Ironically, it's not Paul to whom James attributes his interest in guitar playing; rather, the fictional character "Marty McFly" (played by Michael J. Fox) in the film "Back to the Future!"
Here's a clip of "Marty McFly" playing guitar in the famous 1985 movie:

In 2013, James decided to establish himself as a solo artist with his first full-length release, "Me." It's a promising "debut" from a musician who's already 36 years old!
Here's the official video for James' "Glisten:"

Here are Sir Paul and Ronnie Wood performing live on stage with James on his song "Strong As You:"

And let's not forget Zak Starkey … while not out front and center, Zak, much like his father Ringo, feels most comfortable behind the skins. Impressively, Zak has been the go-to drummer for The Who. Apparently, following in the footsteps of Ringo wasn't daunting enough, Zak had to replace Keith Moon, too (oh, and it was Keith, not Ringo, who gave Zak his first drum kit).
Here's Ringo, talking about Zak joining The Who:

In fact, Ringo had hoped that Zak would become a doctor or a lawyer and not go into the music business. Besides his work with The Who, Zak also served a four-year stint with Oasis (arguably one of the most well received Beatles-influenced bands), and also served as a session drummer for many other artists.
Check out Zak's great drum solo on The Who's "Won't Get Fooled Again:"

James McCartney once floated the idea of forming a band with Sean, Dhani and Zak, essentially creating The Beatles: Next Generation. While this band has yet to materialize and the likelihood is highly small (sounds like Zak was the least interested), I know I am one of many who would love to see what these uniquely talented offspring of the Fab Four could bring to the table by working together.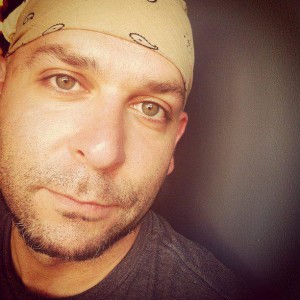 © Adam Kukic, April 22, 2014
Host & Producer, The Coffeehouse on WYEP 91.3fm
Sundays, 8 to 11 am EST
Streaming worldwide at www.wyep.org