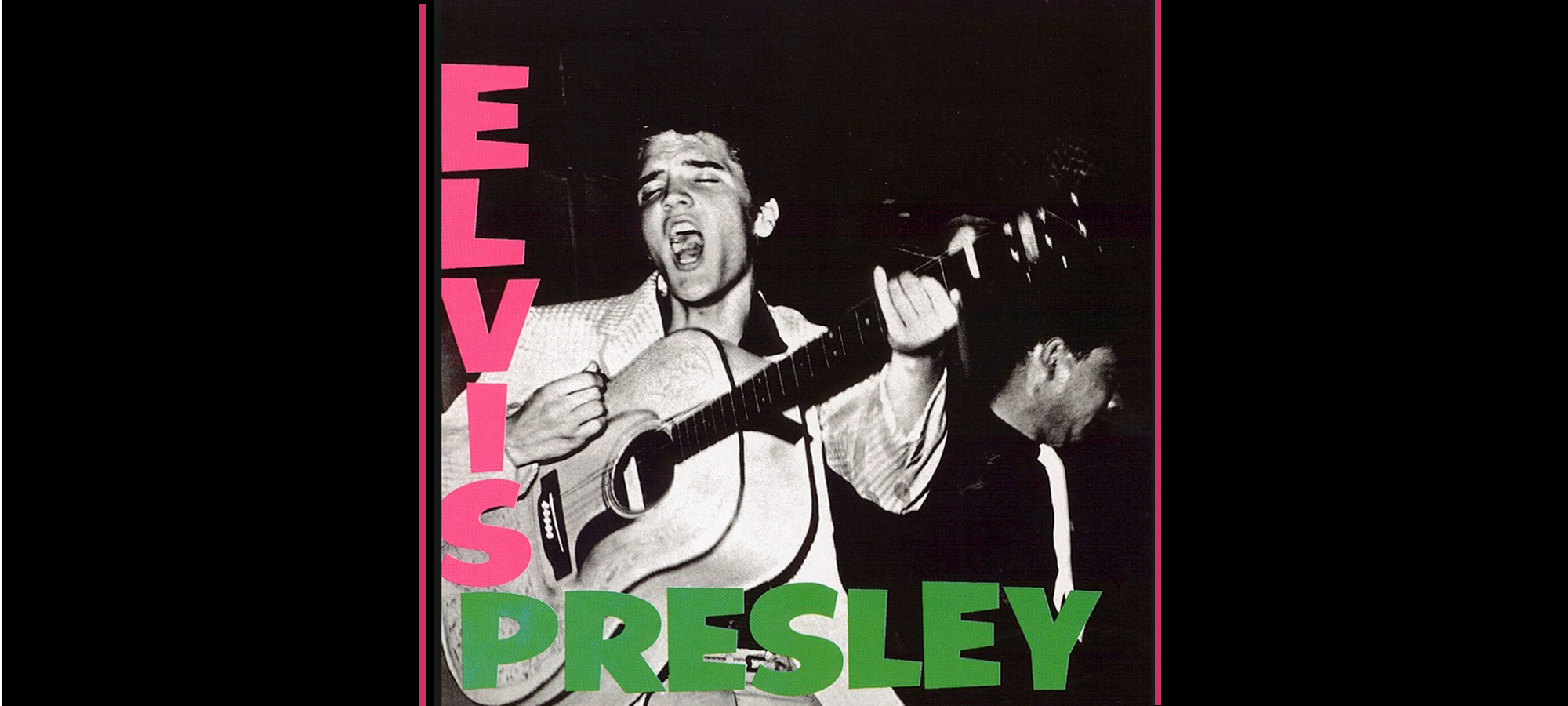 Like many sprouting rock fans living in the hinterland – in the days before cool FM radio, streaming Internet and MTV – I stayed up till the wee hours, slowly turning the dial on my little radio, in search of The Hits of the Day.  Finding nothing but yakety-yak talk shows and cryptic transmissions sounding like they originated from an intergalactic battlefield, I embarked on a nightly airwave expedition to find new sounds to satiate my growing musical appetite. Suddenly, at around age 9, this night-owl-in-the-making stumbled upon WOWO – 1190 AM, from Ft. Wayne, Indiana. To a solitary child like me who had never travelled much beyond a 25-mile radius of my PennsylTucky home, Ft. Wayne became my musical mecca.
What fun listening to commercials and weather reports from a far-away place!  WOWO played everything I needed to hear, bridging the gap between my love of pop and my red-hot passion for rock. Oh, those simple days before I discovered eardrum-destroying headphones, Led Zeppelin, and herbed-up, late-night hippie DJs who had the freedom to play whatever they liked.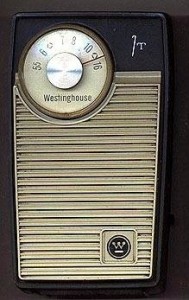 The nocturnal search for good music in a sour milk sea of standards is a tradition that started long before I picked up my first transistor radio (the Westinghouse H-901P7GP).  Way back in drab, post-war England, teenaged boys with bad teeth and sun-starved skin – bored to tears with BBC Radio's unflinching policy of airing nothing but show tunes and classical music – were stringing wires around their small, government-built "council houses" so they could tune in to the one radio station that gave them a reason to live. What they found – from across the English channel – was the infamous "pirate station," Radio Luxembourg.  What they heard was a black-sounding white man named Elvis Presley. And what changed their lives was a moody little tune called "Heartbreak Hotel."
The young Elvis had recorded several songs at Sam Phillips's Sun Studios in Memphis, among them "That's All Right" and "Blue Moon of Kentucky," before discovering the song that would catapult him to eternal famedom. Songwriters Mae Boren Axton and Tommy Durden penned "Heartbreak Hotel" after reading a newspaper report about a lovelorn man who jumped from a hotel window, leaving a suicide note with a single line:  "I walk a lonely street." Axton presented the song to Elvis at a country music convention in 1955. The soon-to-be-king was intrigued by the song's soul-searing, bluesy feel and agreed to record it at RCA studios – much to the dismay of friends and producers who found it gloomy, unappealing, and unworthy of Presley's high energy talent.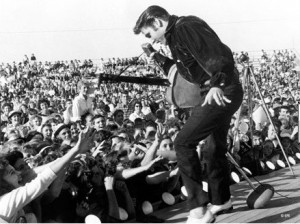 According to Elvis biographer Peter Guralnick, Sam Philips described the finished product as a "morbid mess," despite the fact that  two legendary artists – guitarist Chet Atkins and pianist Floyd Cramer – contributed to the track. But Elvis had good instincts. The song became a number one hit record, his first million-selling song, and the biggest-selling single of 1956.
I believe that this song – delivered by a poor white boy in the sex-drenched tradition of black R&B – changed the course of music. More than any other song up to that point, it inspired young men to pick up guitars and dare to stretch their coming-of-age vocal chords — all to carry the message of this new thing called rock-n-roll.  And nowhere was this more evident than in England, where rock's future superstars were driven to distraction by their desire to emulate Elvis.  The Beatles changed the world in the 1960s, but only because Elvis changed their world in the 1950s.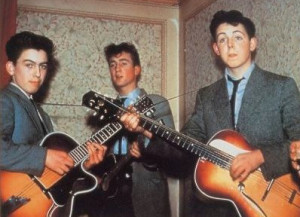 "Before Elvis, there was nothing," John Lennon once said. "When I first heard 'Heartbreak Hotel' I could hardly make out what was being said. It was just the experience of hearing it and having my hair stand on end. We'd never heard American voices singing like that…Suddenly there's this hillbilly hiccupping with echo and all this bluesy background going on. We didn't know what the hell Elvis Presley was singing about or Little Richard or Chuck Berry…To us, it just sounded like great noise."
Rolling Stones guitarist Keith Richards echoed this sentiment in his memoir, Life: "Good records just get better with age. But the one that really turned me on, like an explosion one night, listening to Radio Luxembourg on my little radio when I was supposed to be in bed and asleep, was 'Heartbreak Hotel.' That was the stunner. I'd never heard it before, or anything like it. I'd never heard of Elvis before. It was almost as if I'd been waiting for it to happen. When I woke up the next day I was a different guy."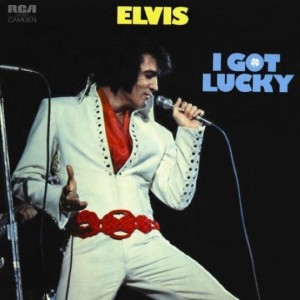 Says Sir Elton John: "I remember so well the day my mother came home with a 78 of 'Heartbreak Hotel.' She said she'd just heard it in the record shop and she knew she had to buy it straight away. So she put it on for us both to listen to and I'd never heard anything like that before in my whole life. It completely changed the way I listened to music forever. It was just so primal…I'd never been around music like that, music that was so powerful."
So, whatever image you may have of Elvis – be it the gorgeous, hip-swiveling sensation of the 50s, the perfectly-coifed singing movie star of the 60s, or the paunchy, pill-addicted Vegas act of the 70s – don't ever forget that he was the man who set the music world on fire.  He didn't invent R&B wailing and fancy legwork – he copied much of that from the Southern black artists he loved – but he had the smarts to repackage it and the moxie to present it to a lilly-white audience trapped in an era of conformity and conservatism. Happy 80th birthday, Elvis. Long live The King!
Here's he is, belting out the song that set the world of fire.

Dana Spiardi, Jan 8, 2015