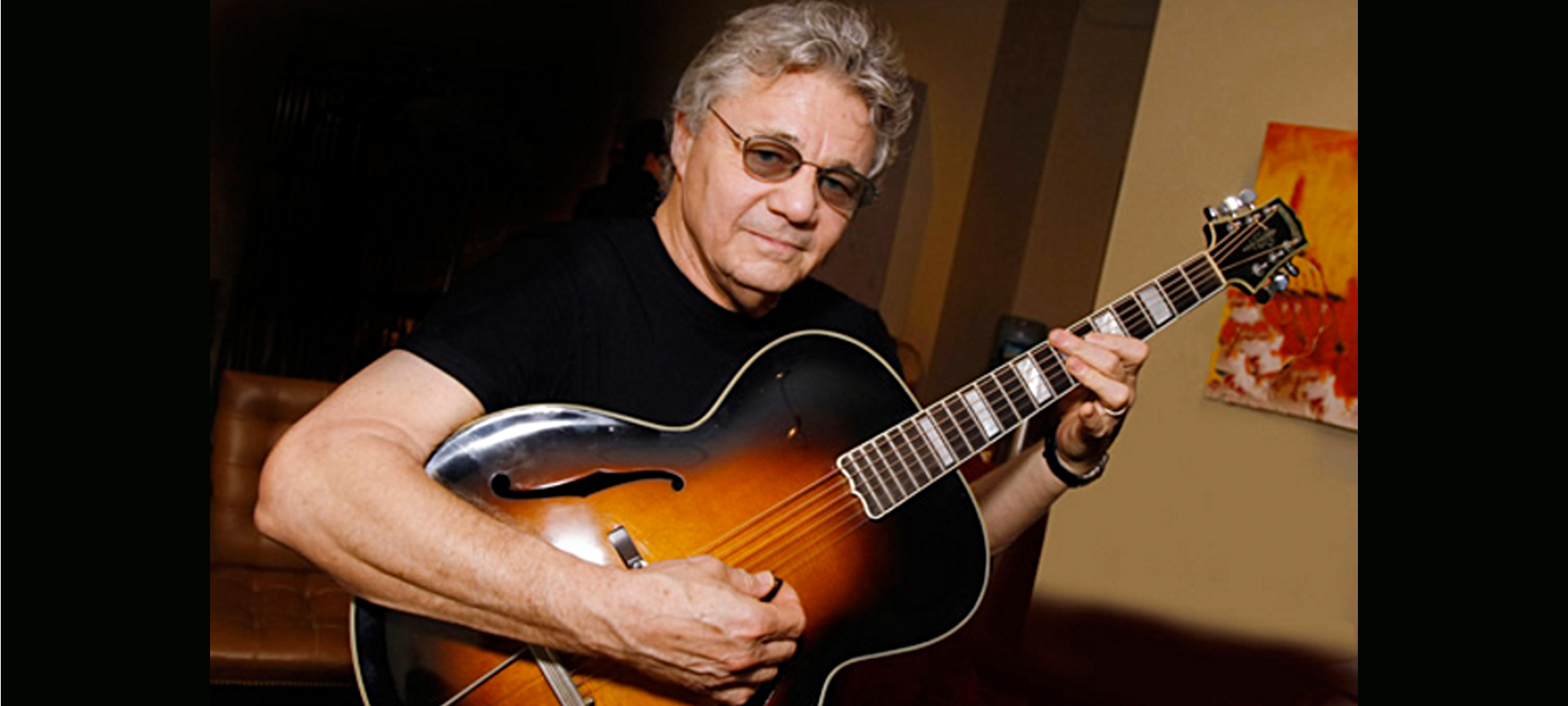 Most columnists have had to squeeze one out now and then, so to speak. You have a tight deadline, you rack your brain for a topic that doesn't require a lot of research or thoughtful analysis, and you dribble out a little essay that you pray won't be perceived as lightweight or desperate. Yes, a deadline can serve as a potent literary laxative, and it's helped me crank out many a "so what?" article in my day.  In fact, I'm going to force one out right now, having been inspired by the opening paragraph of Brian O'Neill's December 20th column in the Pittsburgh Post-Gazette:
I was going to put a lot of work into this column, maybe call an Allegheny County councilman or a Pittsburgh school board member and then grind out some serious public policy analysis. Then I thought, what for? Steve Miller just got elected to the Rock and Roll Hall of Fame and he has never agonized over a single word.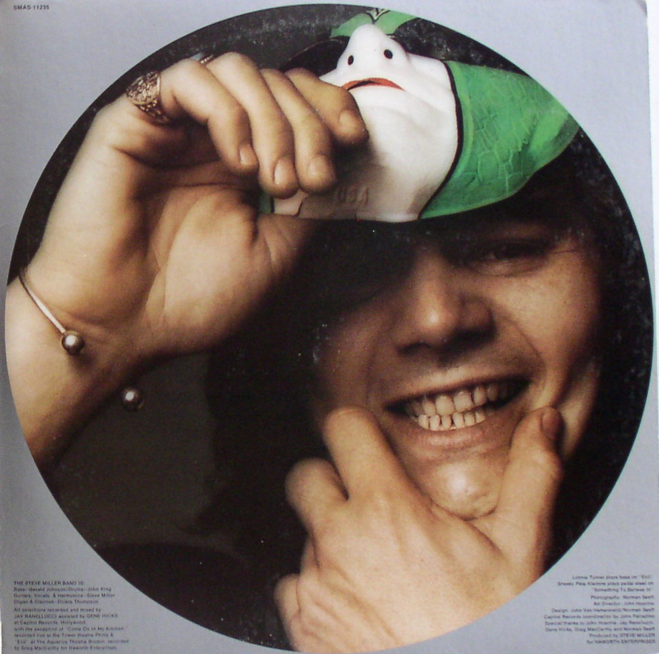 In Mr. O'Neill's column titled "In Steve Miller's rockin' triumph, words fail," he accuses the soon-to-be inducted Rock and Roll Hall of Famer of writing ridiculous rhymes (El Paso coupled with hassle) and repeating phrases ad infinitum. The two prime examples — take the money and run (sung 11 times in less than three minutes) and keep on a-rockin' me baby (chanted 21 times in three minutes, seven seconds) — are from two of Miller's highest-charting singles. And then there's that infamous pompatus of love line from "The Joker" that's taken on a life of its own and actually inspired the title of a 1996 film. (Hey, who doesn't know at least one baby-boomer dude who fancies himself a picker, grinner, lover, sinner, joker, smoker, and midnight toker?)
Now, Mr. O'Neill's not knocking Steve Miller's musicianship or popularity, mind you. He acknowledges the guitarist's solid blues roots as a sideman for giants like Howlin' Wolf and Muddy Waters, and references his contributions to the psychedelic hippie music fest scene of the '60s. He validates Miller's commercial success by quoting Sean McDowell, a DJ at Pittsburgh's premier classic rock station WDVE-FM, who wows us with the fact that The Steve Miller Band's "Greatest Hits 1974-78" LP sold over 13 million copies, topping sales of both "Abbey Road" and "Elvis' Christmas Album.''
I got a nostalgic, summer-breeze feeling reading Mr. O'Neill's description of the culture of mid-1970s rock fans and their "nights in smoke-filled Camaros listening to the 8-track player." Ah, memories. In my hometown you couldn't escape the sounds of Steve Miller's "Fly Like an Eagle" LP blasting from big black 6×9 speakers jammed up against the rear windows of old VW bugs and Gremlins. Now, that LP may not have been a groundbreaking piece of work, but it was solid enough that Rolling Stone magazine supposedly voted it 1976's best album and later pegged it at #445 on its list of 500 greatest albums of all time. It stood its own, style wise, among the mediocre mass-produced music that was saturating the airwaves in the mid to late 1970s: disco, Southern California soft-soap, and arena rock performed by god-like figures who shunned underwear.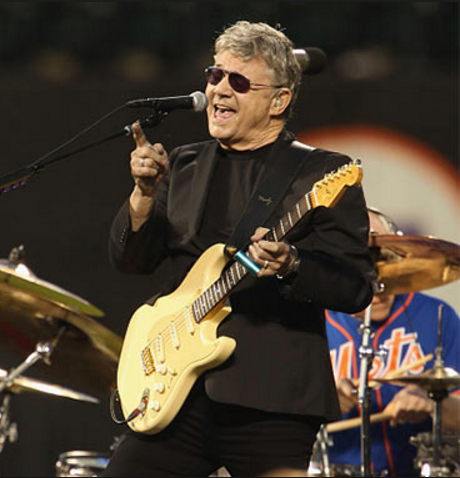 Okay, now that we've justified Steve Miller's induction into the Rock and Roll Hall of Fame on the basis of his musicianship, let's get back to those lyrics. Abracadabra, they really reach out and grab ya! But keep in mind that Miller is far from being the only Rock and Roll Hall of Fame inductee guilty of writing repetitious hooks or lame rhymes. James Brown sang the word please 22 times in his 1956 single "Please, Please, Please." The Beatles sang the phrase all you need is love 12 times in their 1967 hit song of the same name. They sang the single word love 18 times, and pleaded love is all you need 21 times. That's a whole lotta love.
And on the subject of embarrassing lyrics, no one tops Songwriter Hall of Fame inductee Jimmy Webb, who penned these immortal words: MacArthur Park is melting in the dark. All the sweet green icing flowing down. Someone left the cake out in the rain. I don't think that I can take it, 'cause it took so long to bake it. And I'll never have that recipe again.
In closing, let's hand it to Rock Hall of Fame inductee Alice Cooper, who spoke for many an artist when he wrote those classic "School's Out" lyrics: well we got no class, and we got no principles, and we got no innocence. We can't even think of a word that rhymes.
Thanks, Brian O'Neill, for sparking my interest in an artist and an album I haven't thought about for a long time. Before I read your piece I was going to put a lot of work into today's blog post, maybe call a local ethnomusicologist to discuss how Bulgarian rhythms have influenced Robert Plant's solo work, or grind out a serious piece on how and why David Bowie legitimized gender-bending rock in the early '70s. Then I thought, what for? Steve Miller just got elected to the Rock and Roll Hall of Fame. And even though there may be other worthy artists who should have preceded him (Joan Baez, Harry Nilsson, Link Wray, and Dick Dale, to name a few), Mr. Miller has earned his right to be there. Doo, doo, doo, doo, doo, doo, doo…that's living in the USA, for ya!
Here's a great live clip of Steve in 1972:

(Click here to read Brian O'Neill's entire Steve Miller column.)
© Dana Spiardi, Dec 22, 2015