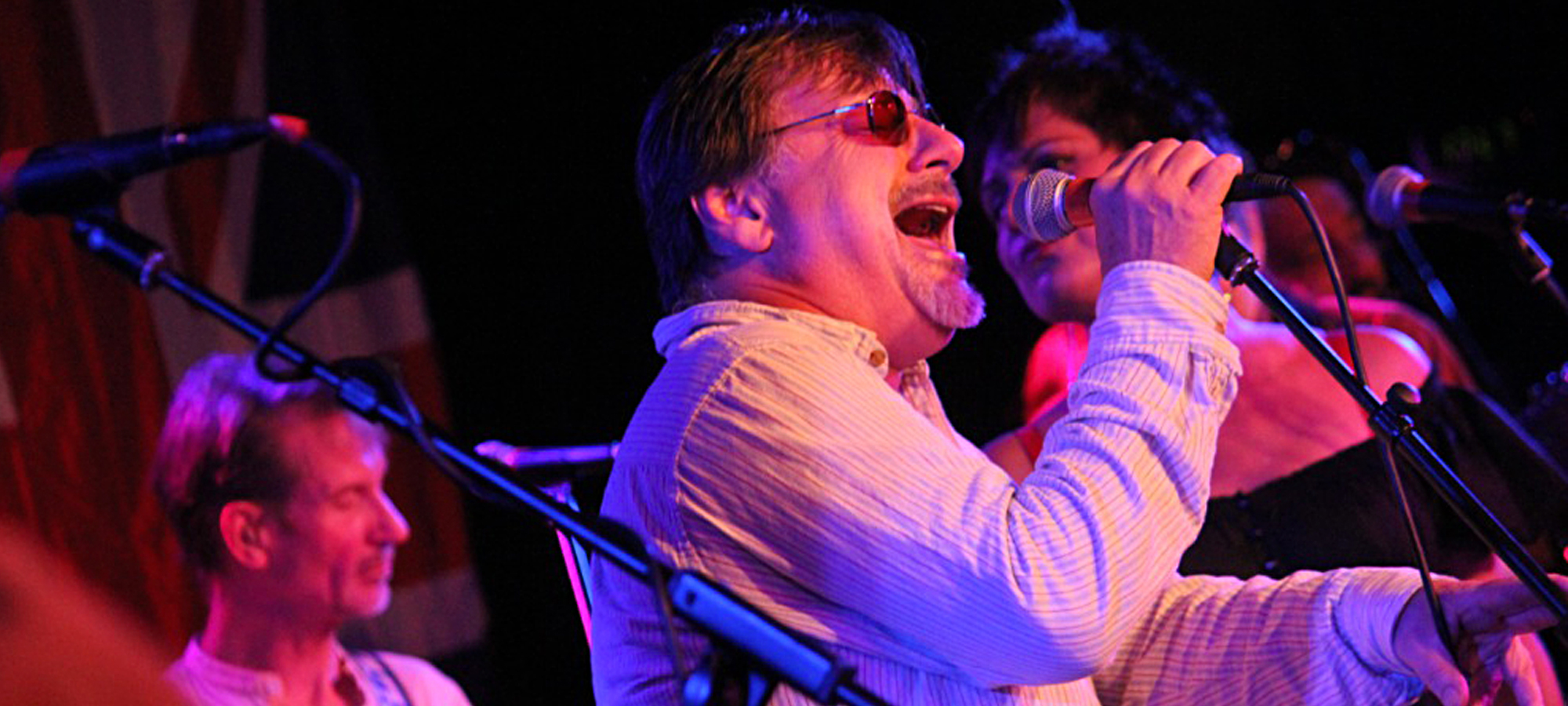 When tickets went on sale this past spring for the Rod Stewart/Stevie Nicks July 28 "Heart and Soul" show at Pittsburgh's Consol Energy Center, I took pause. I've adored Rod since his earliest days in the music biz, when he sang his heart out with Brit bands like Long John Baldry's Hoochie Coochie Men, The Jeff Beck Group and The Faces. But as much as I love Rod The Former Mod, was I really willing to fork over $150 to sit half a mile from the stage of a 19,000-seat arena to hear him sing "Do Ya Think I'm Sexy" from his sad disco days, or croon old standards with faded gypsy queen Stevie Nicks? No, I decided to spend my concert cash to see another vocally endowed white boy who also performed here last night: "Southside" Johnny Lyon.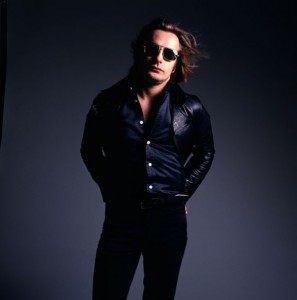 Johnny brought his 7-piece Asbury Jukes band to the 1,370-seat Palace Theater, a beautifully restored, 86-year-old venue located on the main drag of Greensburg, PA, a once-vibrant county-seat town located 30 miles from downtown Pittsburgh. Southside Johnny has been performing since the mid-1970s and is considered a pioneer of the famous Jersey Shore sound that emerged when Bruce Springsteen put Asbury Park on the musical map 40 years ago.
I've long considered Johnny Lyon to be the finest white rock-soul singer in America. He's an entertaining performer – a no-gimmicks, rumpled jeans-and-tee-shirt guy with curmudgeonly charm. He playfully insults his bandmates and sometimes forgets what city he's in. You get the feeling he just rolled out of bed and gargled with Jack Daniels. He twitches and sways like Joe Cocker and laughs at his own jokes. He dangles his mic over the audience and invites fans to join him on stage, then rolls his eyes and mocks their performance. The crowd goes wild.
Various Jukes musicians have come and gone through the years – over 100 in all – but the band is always tight. A red-hot brass section gives the group a distinct Stax-influenced R&B sound. When I watch Johnny horse around with his Jukes on stage, I feel like I'm watching a very early Springsteen show: it's just a bunch of guys who live and breathe rock and R&B, playing their hearts out for you. Johnny's signature closing song, "Having A Party," is exactly what it's all about.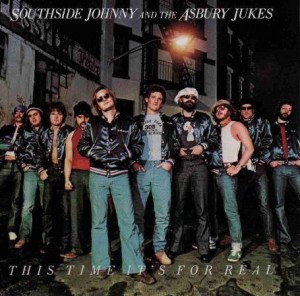 With so much talent, why did Southside Johnny fail to achieve the commercial success of his Jersey shore brothers Bruce Springsteen and Steven Van Zandt? They all cut their teeth at the same time, in the same place. Hell, Johnny can belt out a tune better than any of them. His best material, most of which was written and produced by Little Steven, is, in my humble opinion, more soul-stirring than anything fellow Jerseyite Jon Bon Jovi has turned out. In fact, Jon cites Mr. Lyon as his main source of inspiration: "When I grew up, I wanted to be a Juke," he once said. "I still want to be a Juke."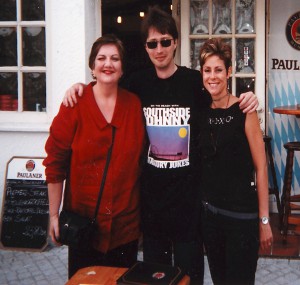 Johnny and his various Jukes have released more than a dozen studio albums and numerous live recordings. In 1982 Rolling Stone voted their "Hearts of Stone" among the top 100 LPs of the 1970s and 1980s. Johnny served as a technical advisor on the 1983 film "Eddie and the Cruisers" and appeared with the Jukes in the 1987 movie "Adventures in Babysitting." He has one of the most loyal cult followings in rock. My BFF Jane McCreery (to whom this blog is dedicated) is a major fan. She, together with Maggie Powell and Debbie May, organized a well-attended 3-day JukeStock festival in Tinton Falls, NJ, in 2001. Johnny is big in Europe, too, especially in Germany, where Jane and I  once had the pleasure of meeting the head of his fan club, Klaus Bottger (pictured here). Hannover-based Maggie has also worked hard to keep the Jukes torch burning in Europe for many years.
Johnny's had his moments of glory, but he'll never be a rock icon. Blame it on record label problems, shifting personnel or poor management. Whatever the case, I get the feeling that Mr. Southside really doesn't care too much about stardom. He's a non-conformist and a true craftsman. And that's why I like him so much. Like me, he plugs away at what he loves best – spreading the gospel of rock-n-roll – with scant regard for fame or fortune. One of Johnny's most beloved songs is "I Don't Want To Go Home." That's exactly how I feel at the end of every Jukes concert. Thanks, SSJ, for all the good times!
Here's Johnny, havin' a party and baring his chest with Bruce and Stevie in 1978!

By Dana Spiardi, July 29, 2012