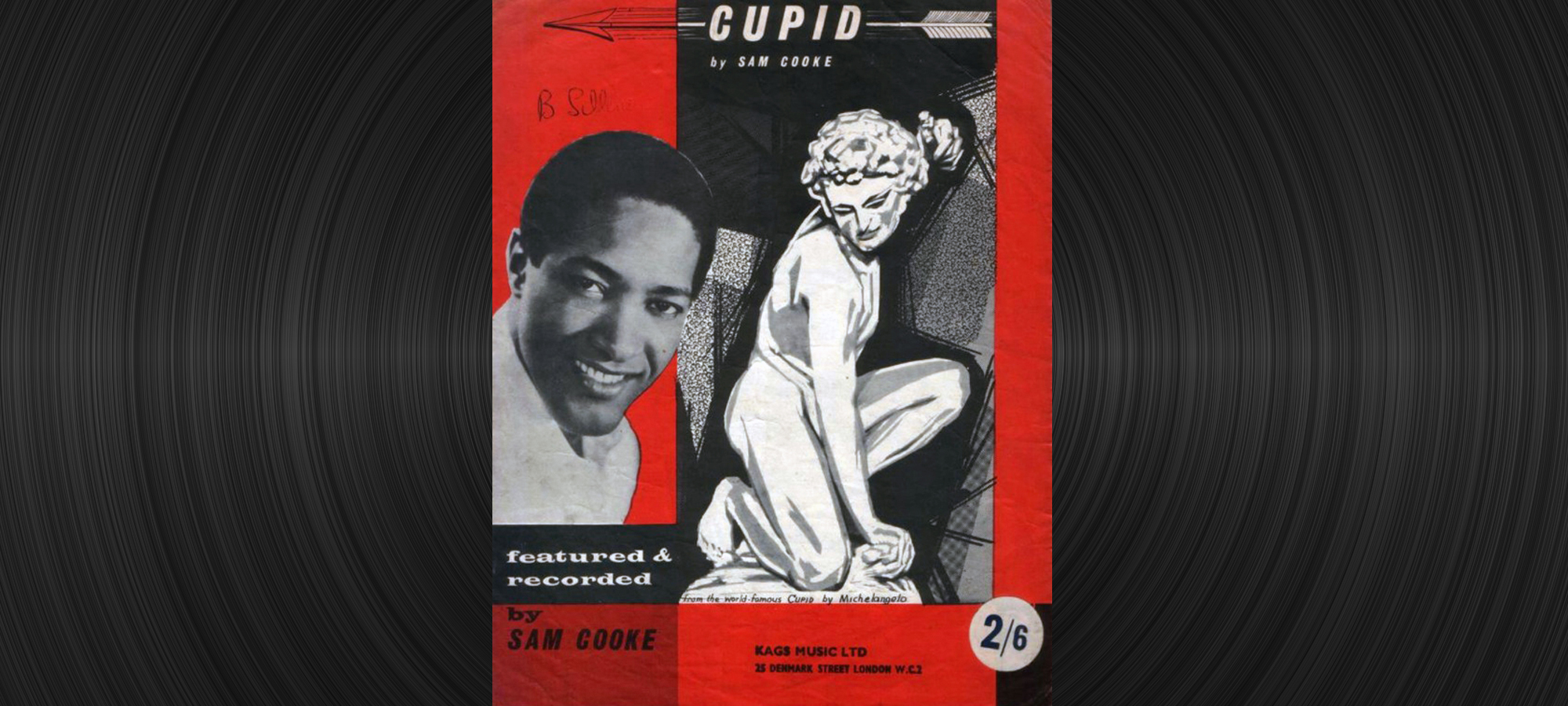 When you're looking for a last-chance miracle to draw a crush object close to your heart, who do you call upon but Cupid, the god of desire, erotic love, and affection. In 1961, silky-smoky-voiced Sam Cooke penned "Cupid," his soulful plea to the boy with the bow and arrow, asking him to work his magic. Combining Latin rhythms with jazz and R&B, Sam created a perfect pop song.  How could Cupid not fulfill his desperate wish? Here's a man who's in distress, in danger of losing all his happiness. For he loves a girl who doesn't know he exists. And it's all up to Cupid to fix. This really hits home, doesn't it? How many of us have pined for someone – a person we probably saw every day at school or at work – who was barely aware of our existence?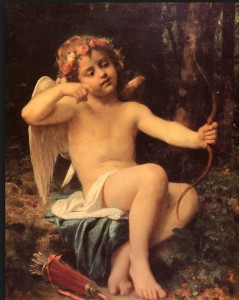 The record's producers originally asked Sam to compose the song for a long-forgotten female singer to release, but they came to their senses when they heard Cooke croon the tune. It had "hit" written all over it. Released on May 16, 1961, it reached #7 on the Billboard Hot 100 and charted well in England, too. The song inspired a lot of young British singers, notably Rod Stewart, to hone their singing chops.
Many people have covered this famous song. None can match the poignant sense of desperation that Sam's flawless voice evokes. But here are a few stand-outs that I personally like.
Check out the Czech! Singer Pavel Bobek delivers a song to the music of "Cupid." It's a reggae cut called "Úsvit," which means dawn.

Gram Parker's version is a very close interpretation of Sam's original.

And I can't forget the late, great Amy Winehouse, one of my favorite artists. She, too, delivers a reggae version. I think she was pleading for something that even Cupid couldn't provide.

Finally, here's beautiful Sam, singing "Cupid" live at the Harlem Square Club in 1963.

© Dana Spiardi, Feb 14, 2015