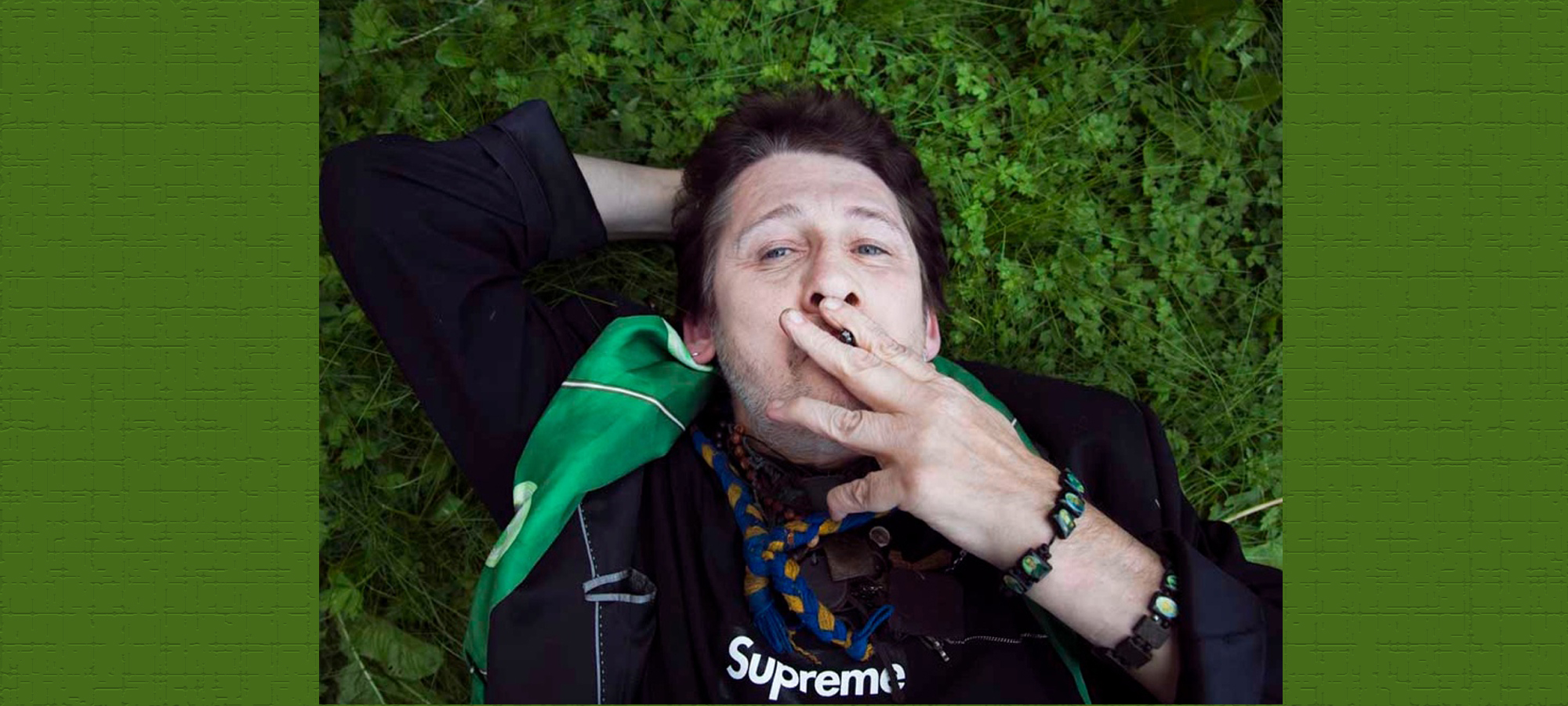 When you think about Irish rockers, who comes to mind? Prickly, ginger-haired Van Morrison, in a near-transcendental state, wailing G.L.O.R.I.A? Bono in his wrap-around spaceman shades, righteously pouring out arena anthems with his U2 mates? Sinead O'Connor ripping up a picture of Pope John Paul II on Saturday Night Live? Well, there's more to Ireland's rock scene than that, boyo. On this St. Paddy's Day, allow me to share a few of my favorite songs by several Irish artists who are lesser-known to American audiences.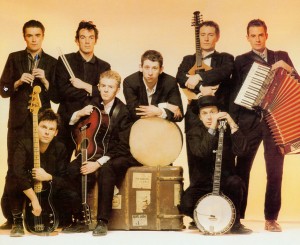 Been in a palace, been in a jail / I just don't want to be reborn a snail / Just want to spend eternity / On the sunnyside of the street. Those are the words of Shane McGowan, the founder and growling singer of the Celtic folk-punk band The Pogues. They combine electric guitars with traditional instruments like tin whistles, concertinas and hurdy-gurdys to create both original music and punk versions of standard Celtic ballads. The group was formed in London in 1982 as Pogue Mahone — an Anglicized version of "póg mo thóin," meaning "kiss my arse" in Gaelic.
Their 1987 song "Fairytale of New York," featuring the late Kirsty MacColl, is the most popular Christmas song in Ireland. I mean, how can you not fall in love with a lad and a lass hurling words of endearment – slut, maggot, scum bag – at each other on the day of Christ's birth?
McGowan's mates booted his boozy butt from the band in 1991, and within a few years the entire ensemble dissolved. But many original members, including the frontman, reconciled in 2001 and they've been touring ever since. Now, here's a lively version of one of my favorite Pogues songs. Yes, ol' Shane was obviously soused during this performance — but then, this is how he USUALLY sounds, with or without his pals, Messrs. Jameson and Guinness. (Click here for the lyrics.)

Irish rockers Thin Lizzy are best remembered in America for their two big '70s hits, "Jailbreak" and "The Boys are Back in Town." But they're considered much more than mere two-hit wonders in their native land. With their powerful double lead guitar harmony sound, they're revered as the best hard rock band to emerge from Ireland. Formed in Dublin in 1969 by bassist/vocalist Phil Lynott and drummer Brian Downey, Thin Lizzy was unique in two ways: they were the first Irish or English band to feature a bi-racial artist (Lynott) as frontman; and they employed both Catholic and Protestant musicians from both sides of the Irish border during the height of the ethnic/nationalist conflicts of the 1970s. The now deceased Lynott, of Irish/Afro-Guyanese descent, was an inspired singer/songwriter and a published poet. A life-size bronze statue of him stands in Dublin. Here's Thin Lizzy's great electric version of the famous traditional Irish ballad "Whiskey in the Jar." The single reached the #6 spot on the U.K. charts in February 1973.

I never miss a chance to sing the praises of Rory Gallagher, known in Ireland as "The People's Guitarist." He was one of the greatest blues-rock musicians of all time and is a national folk hero in his native land. During Rory's career he released 12 studio albums with sales exceeding 30 million copies worldwide. In 1971 he beat out Eric Clapton as Melody Maker International's Top Musician of the Year. In fact, Clapton has said that Rory was responsible for "getting me back into the blues." The Rolling Stones once considered hiring him to replace guitarist Mick Taylor, who quit the band in 1974.
The only reason he's not better known in America is because – to quote the name of one of Rory's famous albums – he went against the grain when it came to self-promotion, studio gimmicks, groupie baiting, and rock star posturing. Click here to read my March 2, 2014, tribute to the guitar virtuoso, on what would have been his 66th birthday. Now, be prepared to be blasted out of your seat when Rory kicks into "Bull Frog Blues."

Okay, I said I wasn't going to feature any high-profile giants of the Irish music scene in this article. But how can I possibly end this piece without a little gem from Van Morrison? This is the closing number from the Belfast bluesman's timeless 1970 LP "Moondance." Van wishes all of you Glad Tidings. And so does yer blogger, on this 2014 St. Paddy's Day. Erin go Bragh!

© Dana Spiardi, March 17, 2014