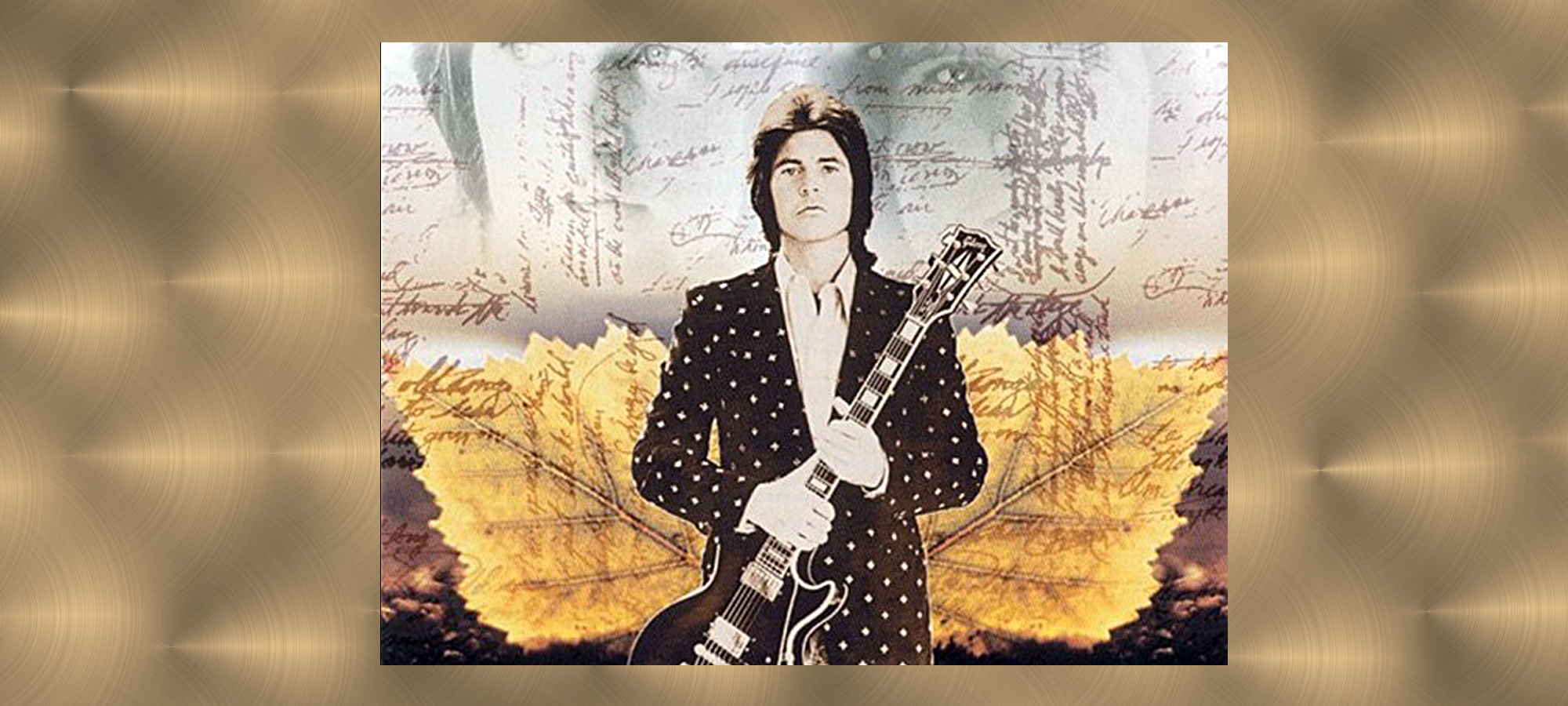 "But it's all right now, I've learned my lesson well.  You see, you can't please everyone, so you got to please yourself."  Those are lyrics from "Garden Party, a 1972 Top Ten single released by the late singer/actor Rick Nelson. The one-time teen idol who came to fame as "Ricky" in the popular 1950s TV show "The Adventures of Ozzie and Harriet" (featuring his real-life parents) would have turned 75 today.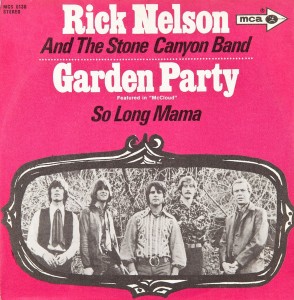 Rick wrote "Garden Party" in response to being booed by audience members at a 1971 oldies show in Madison Square Garden (a "Garden Party"). He was there to perform a few of his many hit songs from the late 1950s, and opened with one of his biggest, "Hello Mary Lou." He then set out to play newer material, starting with a rendition of the Rolling Stones' "Country Honk." Fans, expecting to hear his earlier work, began to boo (many think it actually stemmed from some sort of police presence within the crowd). Rick took it personally and stormed off the stage.
Nelson was so rattled by the crowd's reaction that he penned "Garden Party," making not-so-thinly veiled references to all kinds of performers. Here is a sampling of the lyrics:
To reminisce with my old friends: Chuck Berry, Bo Diddley and Bobby Rydell, who were also on the oldies show bill.
Yoko brought a walrus: John Lennon (a nod to his song "I Am the Walrus.")
I said hello to Mary Lou, she belongs to me: a reference to Rick's hit, and also to Bob Dylan's "She Belongs to Me," a song he once covered.
I sang a song about a honky tonk: The Stones song "Country Honk," which supposedly incited the booing.
Out stepped Johnny B. Goode…playing guitar like a-ringing a bell: another reference to Chuck.
But who was the Mr. Hughes hiding in Dylan's shoes? People assumed it was the reclusive Howard, but it was actually a reference to Rick's next-door neighbor George Harrison, who sometimes used the alias "Mr. Hughes." The former Beatle had planned to release an album of Dylan covers.
He ended the tale with:
If you gotta play at garden parties
I wish you a lotta luck.
But if memories were all I sang
I'd rather drive a truck (a reference to Elvis, who was once told at an audition: "Stick to driving a truck, because you'll never make it as a singer.")
Nelson eventually recovered and continued to perform. In all, he released 19 Top Ten hits between 1957 and 1973, and was posthumously inducted into the Rock and Roll Hall of Fame in 1987.
He died in a plane crash on December 31, 1985, at the age of 45. A variety of chemicals, including cocaine, marijuana, and the painkiller Darvon, were found in Nelson's blood after the accident. It's long been rumored that he and fellow passengers set the private plane ablaze while freebasing cocaine, but the National Transportation Safety Board rejects the claim.
What a sad demise for the boy from the so-called idyllic "Ozzie and Harriet" household.
Here's Rick's pretty song with the pointed lyrics. Did he overreact to the oldies show incident? Probably, but the song it inspired earned him a nice penny.

© Dana Spiardi, May 7, 2015