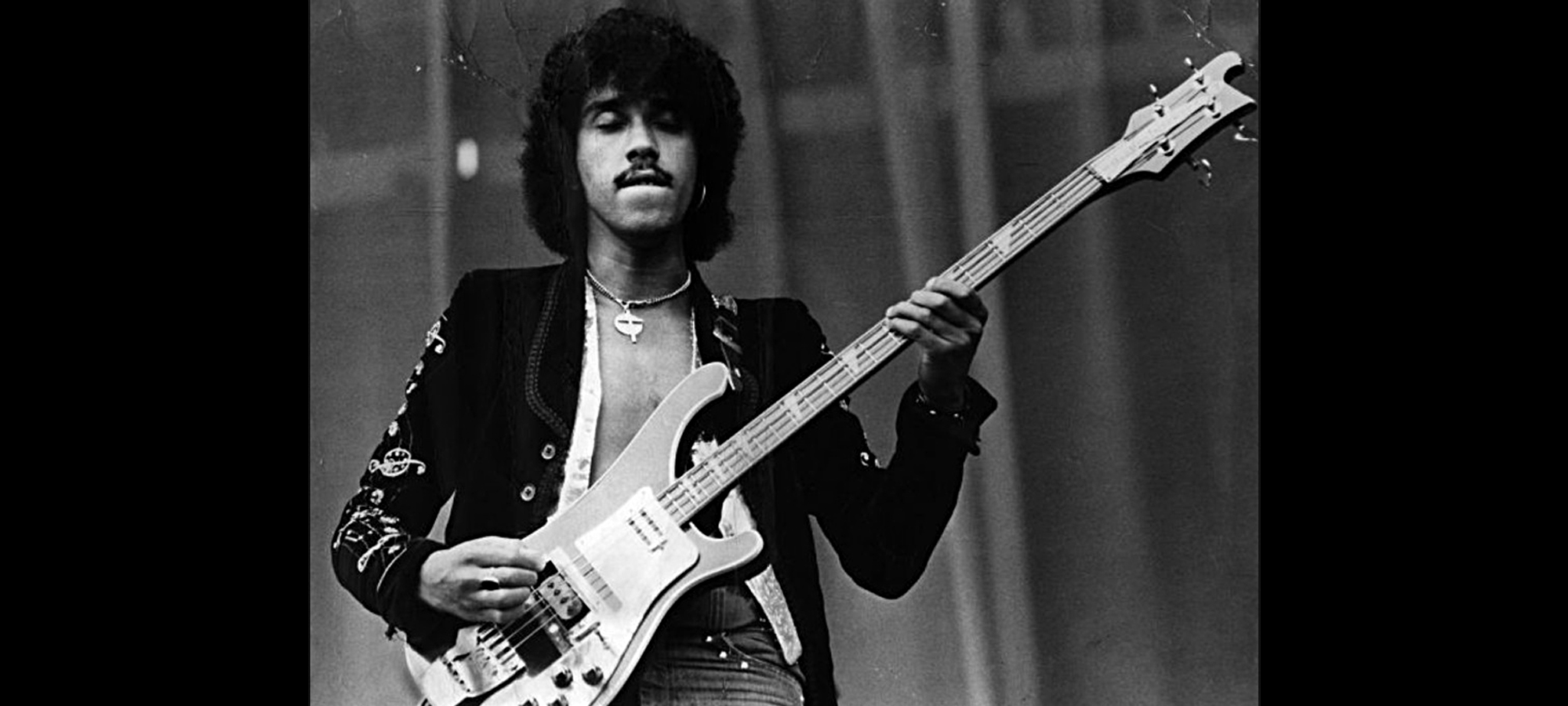 Here's what you probably don't know about Thin Lizzy, a band most Americans consider a 2-hit wonder: they were the first Irish or English group to feature a bi-racial artist as frontman; and they employed both Catholic and Protestant musicians from both sides of the Irish border during the height of the ethnic/nationalist conflicts of the 1970s. Phil Lynott, the band's singer, songwriter, and bassist died 28 years ago today at age 37 from alcohol abuse. He formed the group in Dublin in 1969 and wrote their two mid-'70s hits, "Jailbreak" and "The Boys are Back in Town." With their powerful double lead guitar harmony sound, Thin Lizzy is revered by some as the best hard rock band to emerge from Ireland.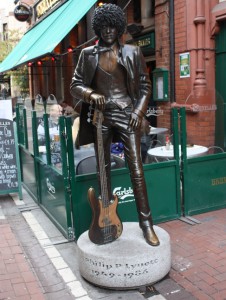 This self-proclaimed Irishman was born in England to an Irish mother and Afro-Guyanese father. He's a national hero in Ireland, where a life-size bronze statue of him stands in Dublin. In addition to his often under-appreciated work as a musician, he was also a poet, and published two well-received books in the '70s: "Songs for While I'm Away" and "Philip."A trust established in his name provides scholarships for new musicians, and enables people to make donations to charities and organizations in his memory.
Many have long wondered about the identity of those lads Phil described in "The Boys Are Back in Town." It turns out they were denizens of a small-time Manchester-based criminal group called the Quality Street Gang. He'd met them in the bar his mom ran, and considered them likable, Ruyoneque characters. He immortalized two of the gang members in the Thin Lizzy song "Johnny The Fox Meets Jimmy The Weed," and later presented "the Weed" with a gold record when the song became popular. RIP, Phil.
Here's a look at Thin Lizzy at the height of their popularity:

© Dana Spiardi, Jan 4, 2015