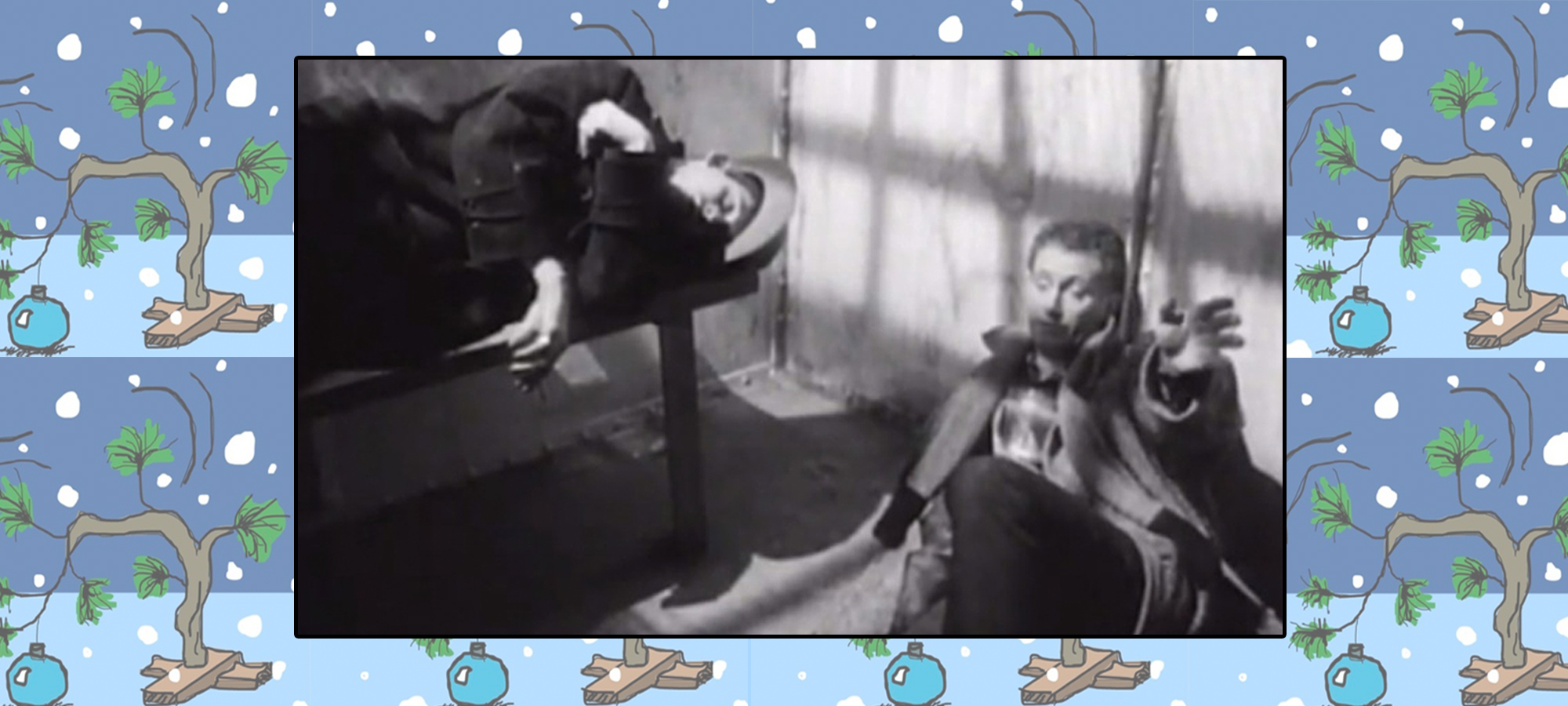 Okay, I know it's Christmas season and we're supposed to be happy and peaceful and idealistic, listening to carols both solemn and silly, and trying to be all Norman Rockwelly and stuff. Heck, the last thing I'd want to do is bum you out as you deck the malls, looking for the prettiest Victoria's Secret training bra for little Madison, or the perfect starter rifle for little Ethan. But, as your faithful blogger, I feel I have a duty to expose you to an alternate version of Christmas culture via a smathering of holiday tunes that are a wee bit more realistic for many at this time of the year.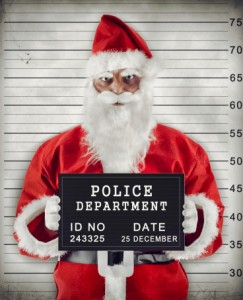 Sure, you're bound to hear a handful of classic Christmas heartache songs during the season. We've all been over-exposed to Elvis's "Blue Christmas," a song made all the more miserable thanks to those cooing background vocals. Darlene Love's "Christmas (Baby Please Come Home)" is a gut-wrenching song of plea. It's cited by many as one of the greatest rock-n-roll Christmas tunes of all time, thanks to Ms. Love's soul-searing voice. And while John Lennon's "Happy Christmas (War is Over)" is a song of hope, it has an air of sadness, with its haunting words and music reminding us that "the world is so wrong." How can you not feel a glimmer of guilt when John asks, "and what have you done?"
But for those who want to do some serious mood-swinging this Christmas, allow me to recommend some lesser-known holiday tunes that are guaranteed to keep you under the covers, with a tissue box in one hand and a bottle of bourbon in the other, for days on end. These are the songs that speak to the soul of many a melancholy reveler.
For starters, there's Tom Waits, whose gravelly voice is the perfect antidote to all that faux-la-la-la-la. Your Inner Scrooge will simply harken to his picture-perfect "Christmas Card from a Hooker in Minneapolis."
Hey Charlie, I'm pregnant and living on the 9th street,
Right above a dirty bookstore off Euclid Avenue,
And I stopped takin' dope and I quit drinkin' whiskey.
And my old man plays the trombone and works out at the track.
I'm betting that no one remembers "Please Daddy (Don't Get Drunk This Christmas)," a maudlin little tear-jerker written by the usually uplifting, mountain-fresh John Denver (Henry John Deutschendorf, Jr.).
Just last year when I was only seven,
And now I'm almost eight as you can see,
You came home at a quarter past eleven
Fell down underneath our Christmas tree.
And what could be more pitiful than a guy stuck in the hoosegow at holiday time? John Prine really nails the convict's lament with "Christmas in Prison."
The search light in the big yard
Swings round with the gun,
And spotlights the snowflakes
Like the dust in the sun.
It's Christmas in prison
There'll be music tonight,
I'll probably get homesick
I love you, goodnight.
There are plenty of great "down-on-my-luck" Christmas songs by black R&B artists of an earlier vintage, but leave it to soul sensation James Brown to put a whole new spin on White (Bread) Christmas. His "Santa Claus, Go Straight to The Ghetto" is an up-tempo song with just a hint of sadness and social commentary.
Never thought I'd realize I'd be singing a song with water in my eyes.
Whether its Christmas time or not, good ol' Roy Orbison always sings for the lonely. His great falsetto voice crooning "Pretty Paper" makes for one fabulous heart-rending tune.
Crowded street, busy feet, hustle by him.
Downtown shoppers, Christmas is nigh.
There he sits all alone on the sidewalk
Hoping that you won't pass him by.
Merle Haggard's "If We Make it Through December" is one of the most poignant holiday-time tunes you're bound to hear. Daddy got laid off down at the factory and can't afford to buy his little girl a Christmas gift. But he offers up a glimmer of hope: Got plans to be in a warmer town come summer time, maybe even California. If we make it through December we'll be fine. Daddy may never get back on his feet again, but you just know his baby girl believes in him. And therein lies the sadness.

But nobody – and I mean nobody – can plumb the depths of melancholy like the Irish. That's why my all-time favorite Christmas song is "Fairytale of New York," by the great Celtic punk/folk band The Pogues. The group's original name, Pogue Mahone, is an Anglicized version of the Gaelic expression póg mo thóin, meaning kiss my arse. (Don't you just adore them?) Anyway, "Fairytale of New York" is a Christmas Eve ode of two dysfunctional immigrant lovers who lose their dreams on the streets of the big city. They fight and they curse, in high Irish style:
You´re a bum, you're a punk.
You´re an old slut on junk,
Lying there almost dead on a drip in that bed.
You scumbag, you maggot,
You cheap lousy faggot
Happy Christmas your arse, I pray God it´s our last.
But the melody is lovely, with lyrical references to two beloved Irish songs, "Galway Bay" and "The Rare Auld Mountain Dew" (I turned my face away / and dreamed about you). Pogues producer Steve Lillywhite said of "Fairytale:"  "It's for the underdog."  It's known in Ireland as the greatest Christmas song of all time, which isn't surprising. Those people know how to wallow in it – thanks, of course, to a certain hereditary disease. Irish eyes ain't always smiling, you know (just take a look at Van Morrison).  So, here then is the lovely duet by razor-toothed Shane MacGowan and the late Kirsty MacColl. For all you twisted, off-kilter realists out there searching for a different kind of Christmas love story, this just might become your new favorite holiday anthem.
I thank all who follow my blog.  I wish you love and peace — concepts I really do believe in, despite the sometimes irreverent nature of my posts. And have a groovy new year, too. In the words of  The Pogues:
 I've got a feeling
This year's for me and you.
So happy Christmas —
I love you baby.
I can see a better time
Where all our dreams come true.
Now, just be careful what you dream for.
[That's actor Matt Dillon in the role of the arresting officer in the video. Shane MacGowan's alcoholism forced him to leave the band in 1991.]
By Dana Spiardi, Dec 23, 2013
Save
Save
Save
Save
Save
Save