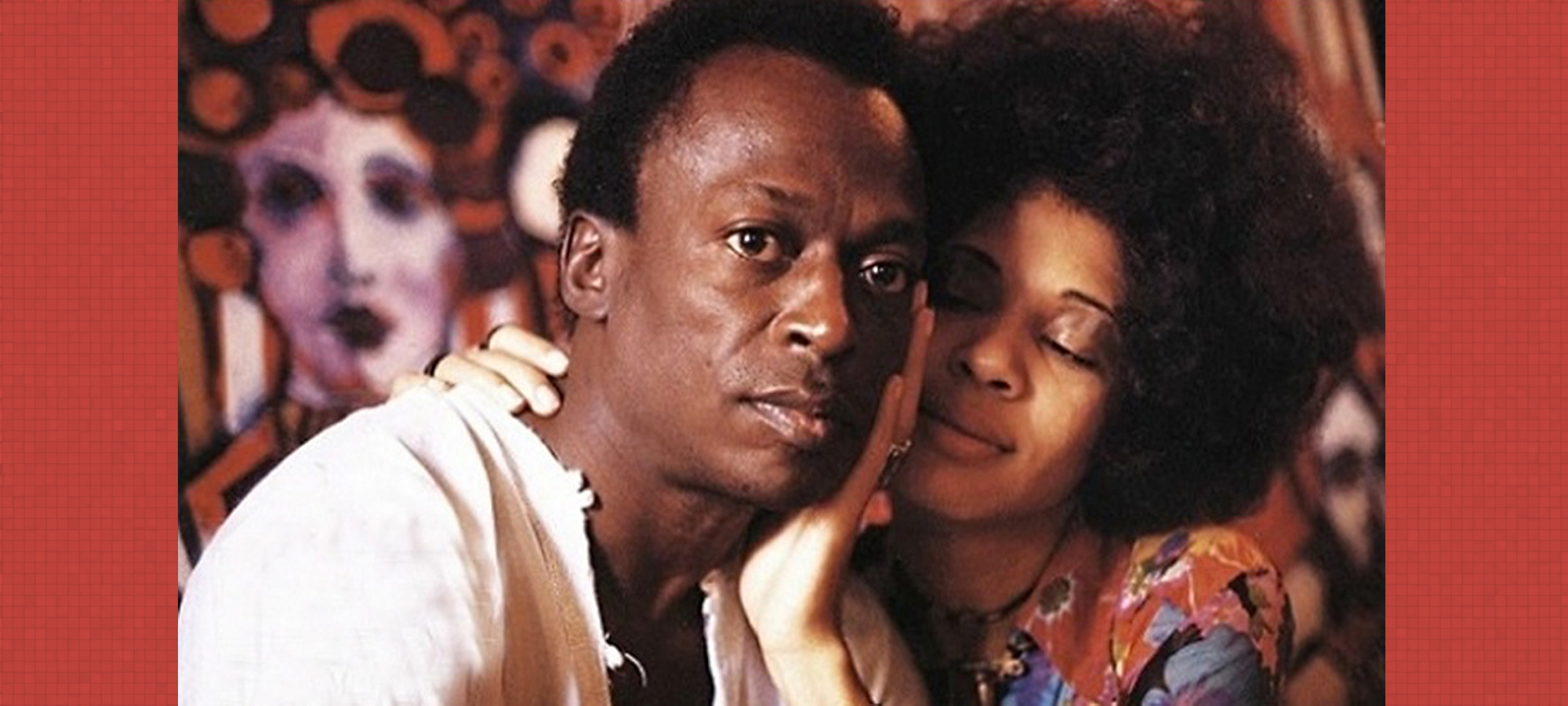 By guest blogger Mike Canton. Jazz great Miles Davis experienced mixed reactions toward his role as a major architect of jazz/rock fusion. It was seen by some as a sellout of a master's medium to a more "base" art form. Nevertheless, this new genre exploded in the mid-seventies and yielded a number of supergroups like Weather Report, Mahavishnu Orchestra, and Return To Forever. It is now considered serious, essential music.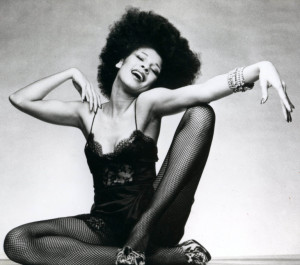 Betty Mabry was born in 1945 and was raised in the working class Homestead neighborhood of Pittsburgh. She grew up listening to her grandmother's vast blues collection. At the age of 16, she left to pursue acting in New York City, enrolling in the Fashion Institute of Technology.  She hung out in Greenwich Village, lived a Bohemian lifestyle, and mingled with a multiracial, artsy kind of crowd. Betty exhibited some talent for songwriting – penning a song for the Chambers Brothers on a successful 1967 release – but kept modeling until boredom set in.
That same year she met Miles Davis. They married in 1968. There was a big age difference, and they divorced quickly. But during their short time together, the young Betty Davis exposed her husband to the rock/funk scene and the music of Sly Stone and Jimi Hendrix. Miles later credited Betty with planting the seeds of fusion in his music. His 1970 "Bitches Brew" LP is considered one of the most significantly groundbreaking albums of all time. Contributing musicians included Chick Corea, John McLaughlin and Wayne Shorter, all of whom moved on as disciples of this movement to form the groups listed earlier.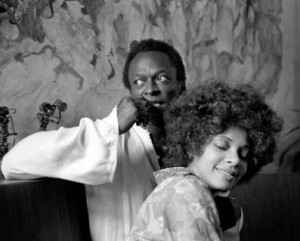 Betty Davis's story did not end there. She moved to the U.K. to model, then came back to the States with a plan to collaborate with Carlos Santana. She recorded three albums with The Family Stone's Larry Graham and Santana's Neal Schon and Gregg Errico, but none made a commercial impact at the time, probably due to their brashness and overt sexuality. They've since become underground favorites, and recent re-releases have brought some much-deserved attention to Betty's work. I play her often on Saturdays.
It had long been my desire to interview Betty Davis for The Soul Show. Sadly, Soul Show listeners who grew up with her have informed me that she is suffering severely from dementia. So, this is an important reminder for all you music lovers: come out and witness your remaining heroes for the first time or one more time, then meet them at the CD table after the show and offer a warm handshake or hug…and say "thank you."
Here's Betty – a sassy Nasty Girl:

Here's "Miles Runs the Voodoo Down," from his classic "Bitches Brew" LP: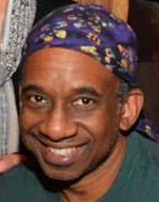 © Mike Canton
Host & Producer, The Soul Show, WYEP 91.3fm
Streaming worldwide at www.wyep.org
Twitter: soulshowmike
Facebook: soulshowmike