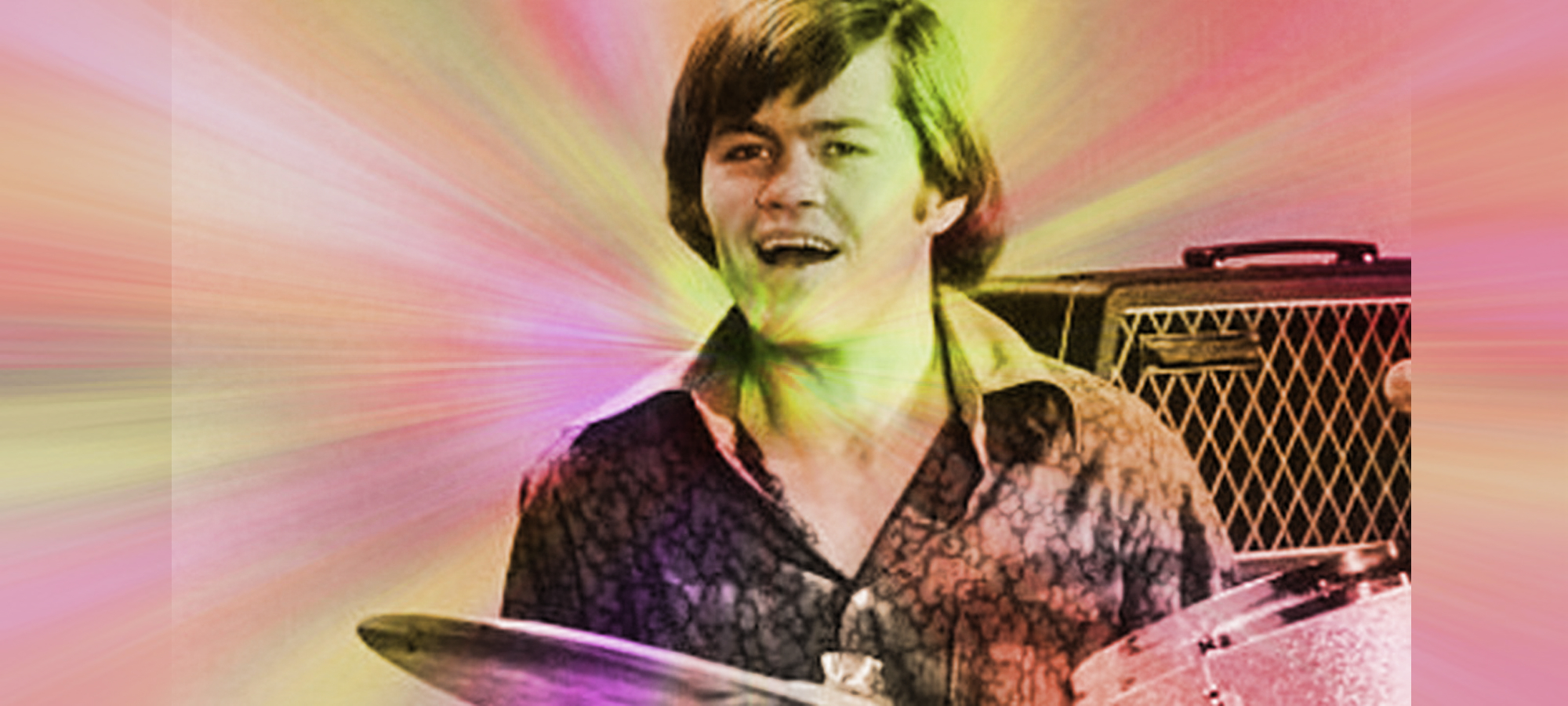 With the sad passing of the ever-youthful Davy Jones last week, I beg the question: who was your favorite Monkee?  For me it was pixie-faced Micky Dolenz, who turns 67 today. Why Micky?  Well, like Ringo, the real drummer on which his TV character was modeled, he just charmed the heck out of me with his goofiness.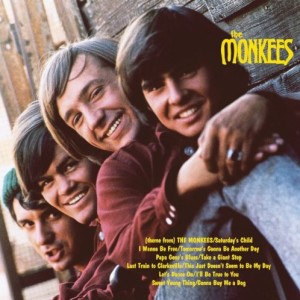 The son of Hollywood actors George and Janelle Dolenz, Micky began his career in 1956 as a bleached-blond child star in the TV show "Circus Boy" and went on to perform with a number of unsuccessful LA-area bands, including Micky and the One Nighters and The Missing Link.  In 1966 he was cast as the drummer (a mimed performance) and authentic lead singer for the made-for-TV band The Monkees, singing some of the group's biggest hits,  including "I'm A Believer," "Last Train to Clarksville" and "Pleasant Valley Sunday." Fellow Monkee Mike Nesmith once said that Micky's vocal styling gave the group its distinctive sound.
When The Monkees finally won the battle to play their own instruments live, he learned percussion and became a bona fide beater on the band's later LPs.  And who says the boys weren't cutting edge? Micky was the third person ever to own a Moog synthesizer (right behind recording engineer and musician Wendy Carlos and country music star Buck Owens).  Micky's Moog was among the first to be used in a pop/rock recording: the Monkees' song "Daily Nightly" from their 1967 LP "Pisces, Aquarius, Capricorn & Jones Ltd."  (A few months earlier the Doors had employed a Moog in the production of their "Strange Days" album.)
As a child I pondered a great mystery: why was Micky's hair straight in the first season of show and forever curly after that? Using a technique that only contrary-haired people like myself understand, he started out forcing his hair into submission by brushing it hard while damp until it dried into a sleek heap that would make Vidal Sassoon proud.  By the second season, the hippie-inspired "let it all hang out" movement was in full swing, so Micky decided to let his curls run amok and cop the popular Afro look. Another childhood puzzle solved!
At the height of Monkeemania, Micky received a draft notice but was dismissed because he was underweight and physically challenged. A childhood condition known as Perthese disease left him with one leg shorter than the other. Micky quipped that the Army told him, "Don't worry, we'll only make you fight on hillsides."
By the late 1960s the Monkees' shine had faded, but Micky always had the talent to find work.  He relocated to London and directed for theater and television.  He provided voice-overs for hundreds of Saturday morning cartoon shows, including the "Funky Phantom" and "Scooby Doo." He even auditioned for the role of The Fonz in the TV show "Happy Days" but lost out to Henry Winkler.  In 2005 he enjoyed a brief stint as the morning DJ at WCBS in New York.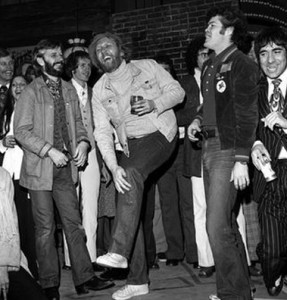 Through the years he's toured on and off with fellow Monkees and with Tommy Boyce and Bobby Hart, who penned many of the Monkees' hits.  Micky, Davy and Peter Tork were still going strong in 2011, when I had the chance to see them live in Pittsburgh. My heart melted when the concert commenced with the opening organ chords to "I'm a Believer," sung by the now pudgy-faced Micky, looking ultra sharp in black jeans, black vest and black fedora.
Some of Micky's most interesting career collaborations were of a more social nature. By the mid-1970s he had become a member of an inner circle of inebriate rock celebrities that included Ringo Starr, John Lennon, Harry Nilsson, and Keith Moon.  Raconteur supremo Micky loves to share interesting tales of endless West Coast party days and nights spent with the very rockers that he and his Monkees bandmates were considered inferior to. He's one of the few survivors of this band of talented artists.
Micky, you were one of my earliest crush objects. Thanks for five decades of wonderful Monkee business.
Here's the jivin', scattin', James Brown-shufflin' Micky in an incredibly hip day-glo clip from 1967.The quality is poor, but it shows him at his best. All four Monkees share writing credits for this song.

© Dana Spiardi, March 8, 2012