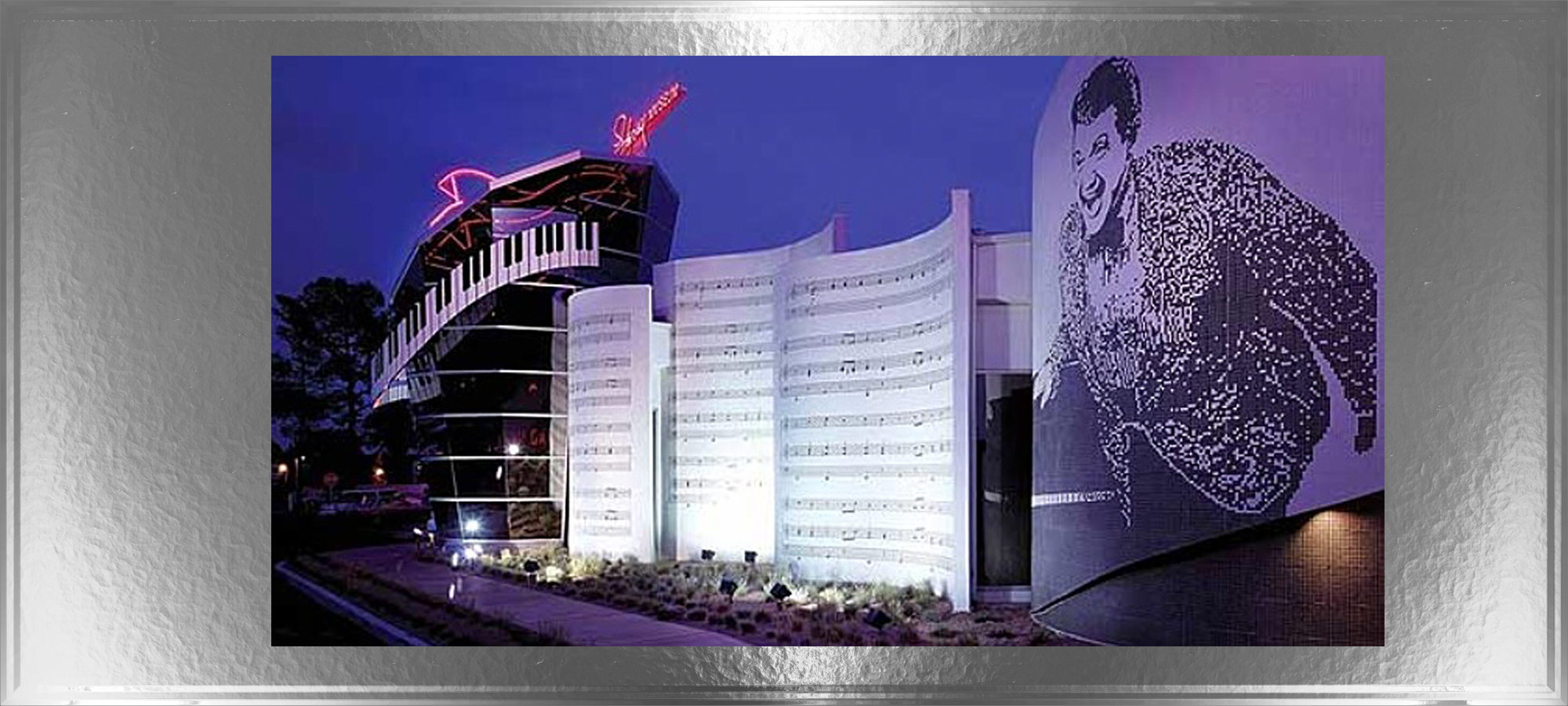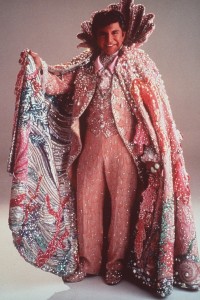 Those of us who embrace the adage "vanity trumps sanity" know it's often necessary to suffer for beauty. But who among the world's leading fashionistas would or could endure the discomfort of performing in an outfit that weighs 200 pounds? Flamboyant pianist-showman Władziu Valentino Liberace, of course. His famous, weighty King Neptune ensemble was one of many extravaganzas on display at the now-defunct Liberace Museum in Paradise, Nevada. We were in Las Vegas in 2004 for a wedding and were looking for something different to do (we're not gamblers), so we took a taxi to Paradise and spent several hours marveling at Liberace's outrageous collection of jewel-encrusted clothes, accessories, shoes, pianos, and cars. It was fascinating. I only wish I had worn sunglasses to shield my eyes from the blinding light reflected off mirrored keyboards and other dazzling displays.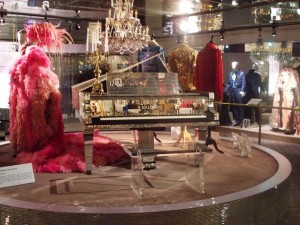 The museum closed in 2010 due to a drop in attendance. What?? You mean people would rather sit in a near catatonic state dropping coins into slots than gaze upon an 1885 French-made Pleyel art-case grand piano or a virgin fox fur coat with a 16-foot train? Philistines! Happy 96th birthday, Liberace. Rest in rhinestones and ostrich feathers.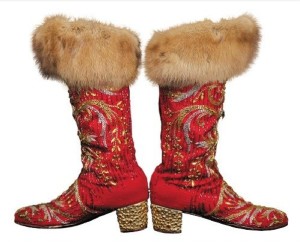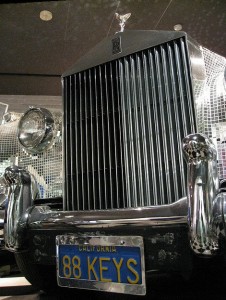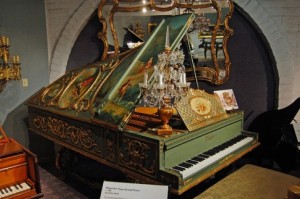 Tim Tucker will now take you on a tour of the majestic museum. Says he: "I strongly urge that you run, not walk, down here to see this glorious collection….Every rhinestone reflects the spirit and energy of the man who wore them [the clothes] with such style, grace, and showmanship." There are rumors that the museum may eventually reopen on the Las Vegas Strip.

Thanks to Rockin' Janey Mac for suggesting I add the Liberace Museum to my list of Las Vegas must-sees. 
© Dana Spiardi, May 16, 2015