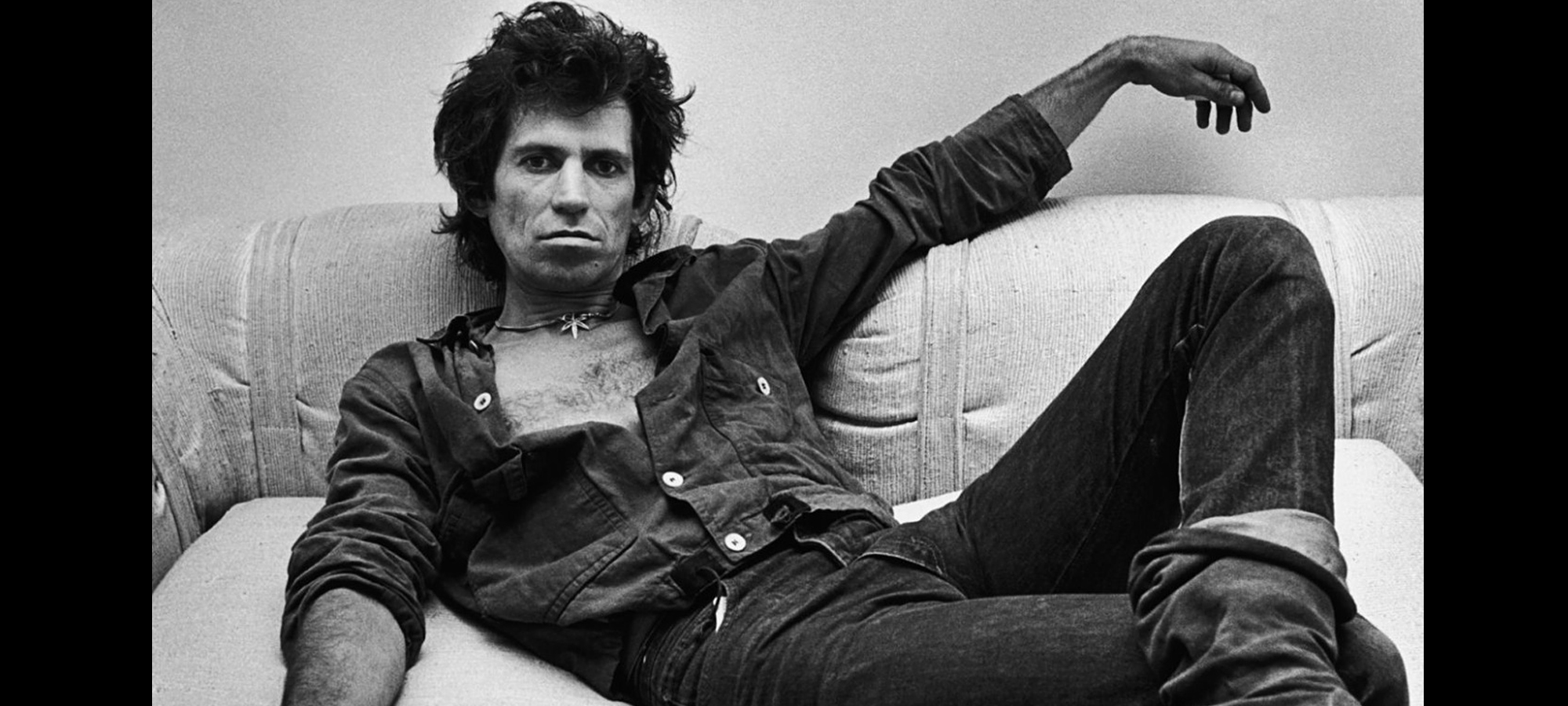 Today I extend a lusty black-and-blue birthday greeting – and a bouquet of the finest dead flowers – to Rolling Stones' guitarist Keith Richards, the man who, for the past 50 years, has embodied the true spirit of rock-n-roll rebellion like no other artist. I love lots of rockers for lots of reasons, but Keith will always be my bad-boy fantasy object.
"Oh, that old junkie!" you say?  "How can you idolize a heroin-loving, speedball shooting hedonist who's snorted everything from the finest cocaine to his dead dad's ashes?"  Well, if that's all you know about the man we fans call Keef, then you don't know diddly about the guy who can out-diddle Bo and just about everyone else when it comes to jamming out distinctive guitar licks. This seemingly indestructible hellraiser lives, breathes, eats, and bathes in blues-infused rock. Music is in his blood, and baby, he lets it bleed. He's produced some of the gutsiest guitar riffs ever to start us up.  He even dreams riffs, awaking once from a hazy slumber – guitar dozing on the  bed beside him – to discover he had recorded the acoustic embryo of "Satisfaction" in his sleep, on a Philips cassette recorder. (The tape also included 40 minutes of Keith snoring.)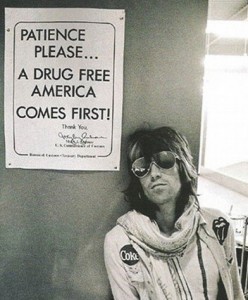 Power chords aside, what I love best about Keef is his ever-cool, unpretentious attitude; his refusal to pretty himself up. He is the ultimate soul survivor, a self-described "unpure purist," a torn and frayed rebel who once said, "If you're going to kick authority in the teeth, you might as well use two feet."
And then there's his total lack of apology when it comes to indulging in his prurient pleasures. "I don't have a drug problem," he said. "I have a police problem." Being a chemical connoisseur does not necessarily make one a criminal. Even the haughty British press came to Keith's defense after he and his Glimmer Twin, Mick Jagger, were convicted of drug possession charges in 1967.  Borrowing a famous line from Alexander Pope, editor William Rees-Mogg of The Times said, "Who breaks a butterfly on a wheel?"  He argued, "If we are going to make any case a symbol of the conflict between the sound traditional values of Britain and the new hedonism, then we must be sure that the sound traditional values include those of tolerance and equity."
And so, the new hedonist of his day – the guy the rock magazines voted "most likely to die" for years on end – is a now a senior statesman of sorts. He kicked the hard stuff years ago, with or without those rumored Swiss blood transfusions. "Music was a far bigger drug than smack," he said. "I could kick smack; I couldn't quit music." And how grateful we are.
He even survived 12 years with the crazy Italian-born actress/model Anita Pallenberg, mother of his first two children.  Mick may have been knighted, but Keith deserves a Purple Heart for putting up with the tantrums of that domineering diva and remaining friendly with her long after his marriage to the beautiful, levelheaded Patti Hansen (with whom he has two lovely daughters.)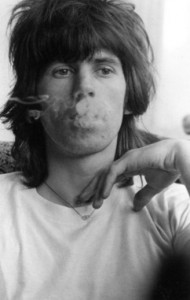 Keith's 2010 memoir, Life, is the best book I've ever read about the rock and roll experience, and I've read more than a few. If you think for one minute that years of substance abuse have diminished Keith's mental capacity even slightly, read his book and you'll discover a man you only thought you knew.
Here is a very honest and intelligent portrait of a former choir boy, a bullied only child, a tireless musical  explorer, a devoted father, a loyal friend, a respecter of women, a keen observer, a recorder of thoughts, a reader of good literature, and a fine cook, to boot (he even gives us his recipe for Bangers and Mash). Oh, and he also takes some good – and delightfully cheap – shots at his old mate Mick, calling him "Brenda" and "Her Majesty" behind his back, and enlightening us with various anatomical details of the Monkey Man.  It's all wildly entertaining, laugh-out-loud funny and surprisingly sensitive. He talks about his final, personal performance for his mother, who tells him, on her deathbed, that he's "out of tune."  Rocks off to you, Keith, for winning the Norman Mailer Prize for Distinguished Biography for your magnum opus! It is well deserved.
Here's wishing you a very happy 73rd birthday and another 9 lives. I'll be your parachute woman any day.
Here's "You Got the Silver," written and sung by Keith. This is one of my very favorite Stones tracks.

© Dana Spiardi, originally published Dec 18, 2011
Save
Save