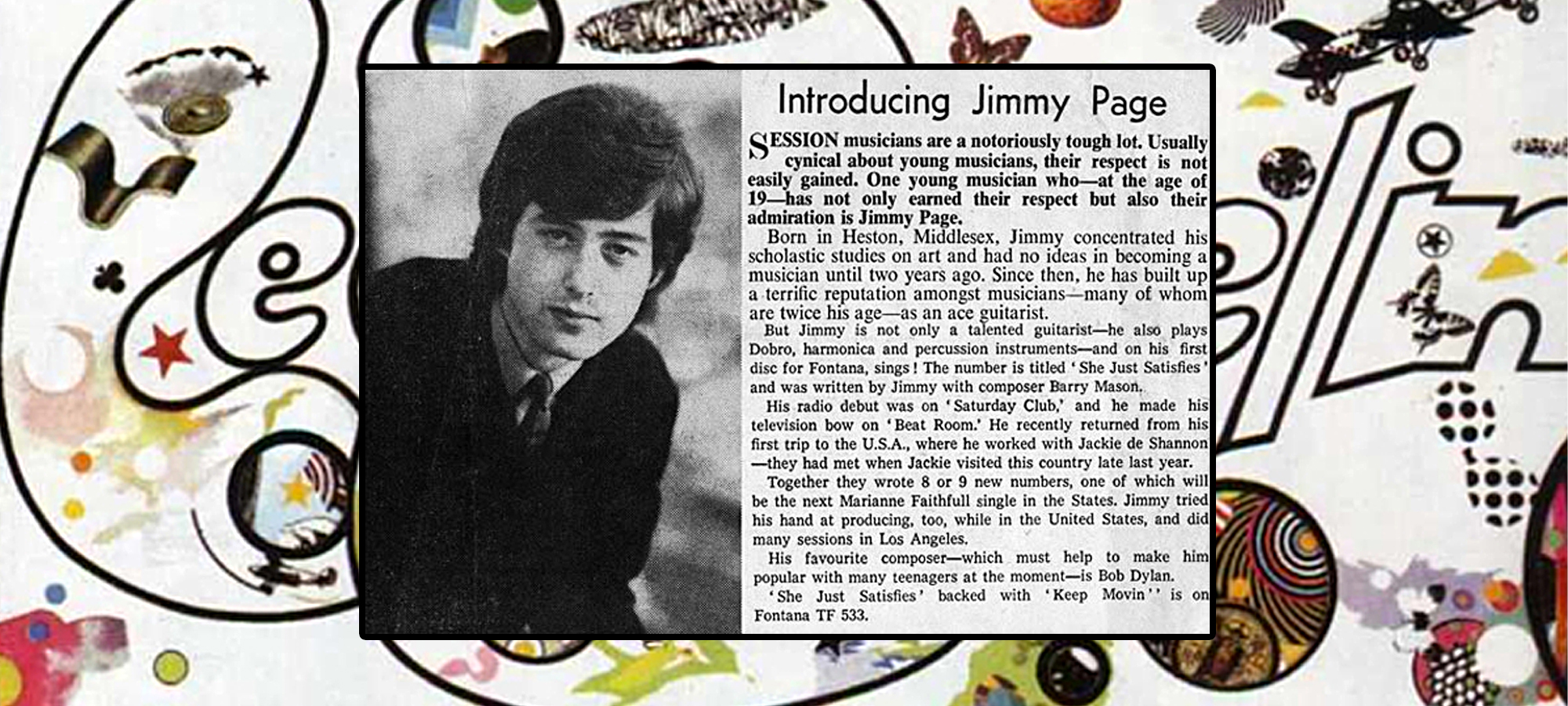 "I want to do biological research [to find a cure for] cancer, if it isn't discovered by then." So said future Led Zeppelin guitar great Jimmy Page to a TV program host who asked him his future plans following the lad's performance on a BBC talent show in 1957. So, should we be disappointed that the 13-year-old didn't follow through with that lofty goal? Uh, no.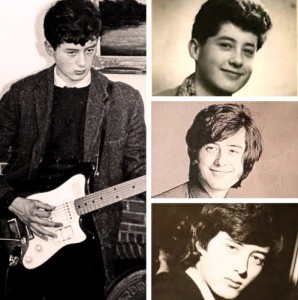 Page is considered one of the world's greatest musicians, primarily known for his 12 years with the hard-rocking, eardrum-shattering Zeppelin. But long before joining up with Robert Plant, John Paul Jones and John Bonham in 1968, he was considered a hot commodity — not only as a key member of seminal electric blues band The Yardbirds, but also as a highly sought-after session guitarist. His work can be heard on recordings by some of the most popular artists of the 1960s. Aside from a few tracks, he played lead guitar on all of these hits:
Dave Berry: "The Crying Game" – 1964
Brenda Lee: "Is It True?" – 1964. Check out the great staccato riff here
Petula Clark: "Downtown" – 1964
The First Gear – "Leave My Kitten Alone" – 1964
Van Morrison and Them – "Baby Please Don't Go" – 1964
Herman's Hermits: "Wonderful World" – 1965
Jackie De Shannon: "Don't Turn Your Back On Me" – 1964
Tom Jones: "It's Not Unusual" – 1965
Lulu: "Something to Shout About" LP – 1965
David Bowie (then known as David Jones, singer for The Mannish Boys): "I Pity the Fool" – 1965
The Who: "I Can't Explain" – 1966
Donovan: "Sunshine Superman," "Season of the Witch," "Mellow Yellow," and many others – 1966-67
Jeff Beck: "Beck's Bolero" – 1968
Joe Cocker: "With a Little Help from My Friends" – 1969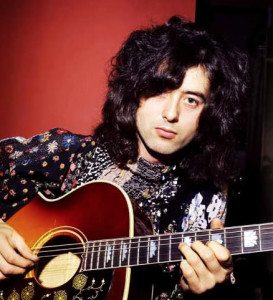 There's a good deal of discrepancy regarding Jimmy's role in the recording of the legendary Kinks' song: "You Really Got Me." Ray Davies insists that Page didn't perform on the song, but admits he played rhythm guitar on at least one track from the band's first LP. Jimmy once said, "I didn't really do that much on the Kinks' records. I know I managed to get a couple of riffs in on their album, but I can't really remember. I know that Ray didn't really approve of my presence. The Kinks just didn't want me around when they were recording."
Well, that's an understatement. The terminally caustic Davies once told Creem magazine, "Jimmy Page thinks he was the first person in the world to ever put a B string where a G string should be. And for me, that's his only claim to fame. Other than that, I think he's an asshole."
Only claim to fame, huh? Oh, Ray, go grab yourself an improperly grounded electric guitar and end your misery. I'll take Jimmy's elegant artistry over your pious popistry, any day!
I hereby send the brilliant, beautiful Mr. Page a whole lotta love on his 71st birthday.
Here's the 13-year-old "James Page" with his skiffle band on BBC:

© Dana Spiardi, Jan 9, 2015