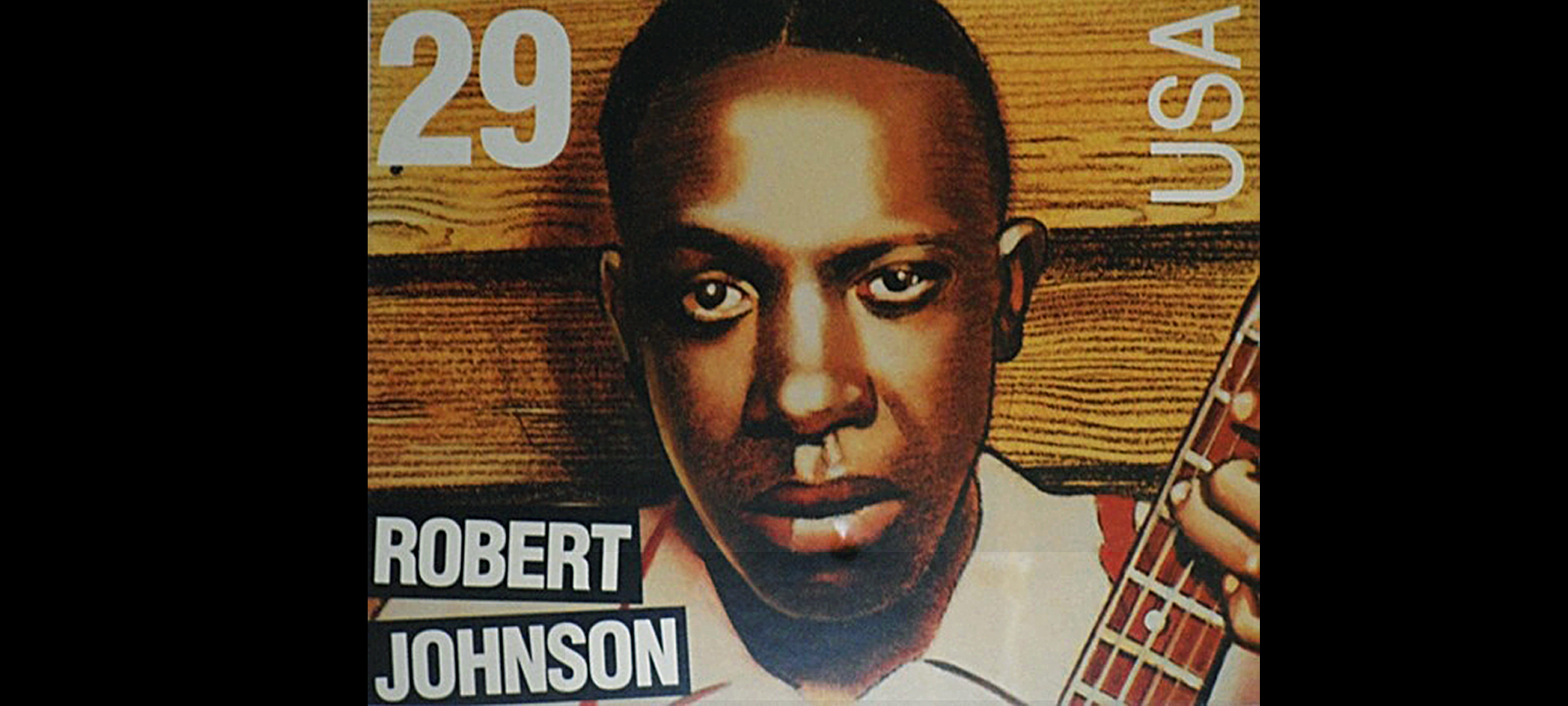 Today, as I give thanks for all the people, events and opportunities that have enriched my life, I'd also like to acknowledge my gratitude for the cosmic forces that came together in the 20th century to create the music that saved my soul: rock and roll.
I am thankful…
That Woody Guthrie crusaded for the common people, inspiring hope and self-respect through his words, wit and wisdom.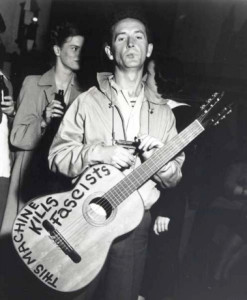 That blues great Robert Johnson went down to The Crossroads.
That record producer and civil rights activist John Hammond chucked his aristocratic roots, devoted his life to the racial integration of music, and introduced the white world to delta blues.
That Chuck Berry dropped out of the Poro College of Cosmetology and decided not to become a beautician.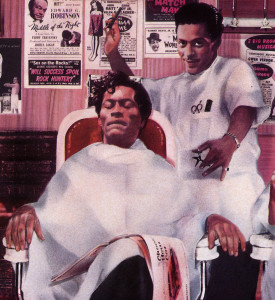 That Leiber met Stoller, that King met Goffin, that Dozier met the Hollands, that Mann met Weil, that Elton met Taupin, that Pomus met Shuman, that Fagan met Becker, that Page met Plant, that Strummer met Jones, that Korner met Davies, that Bowie met Ronson, that Springsteen met Van Zandt, that Greenwich met Barry.
That Radio Luxembourg gave 1950s' British teenagers their first taste of American rock-n-roll.
That Jim Marshall blew our minds with his mighty amps.
That Les Paul invented the solid body electric guitar.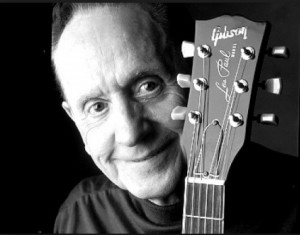 That Bobby Dylan endured the slings and arrows of the folkies to "go electric."
That ethnomusicologists John and Alan Lomax devoted their lives to researching, collecting and promoting American folk music.
That Elvis stopped driving that truck, ditched his plans to become an electrician, and ignored everyone who told him NOT to record "Heartbreak Hotel."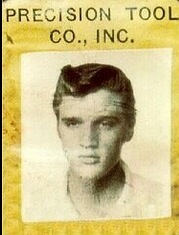 That a 15-year-old Paul McCartney had the balls to audition for a skeptical John Lennon by playing "Twenty Flight Rock" after a church festival in Liverpool on July 6, 1957.
That Phil Spector proved Marcel Proust was right: "Everything great in the world is done by neurotics."
That close-minded, racist, misogynistic, homophobic, rush-to-war leaders served but one purpose in their narrow lives: to give musicians and artists something to rebel against.
That Muddy Waters nailed it:  "The blues had a baby, and they named it rock and roll."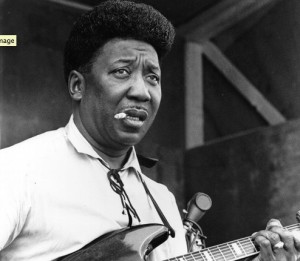 That cool cats like Gram Parsons had the guts to champion country music in a psychedelic era.
That James Brown taught us to dance….and told his people to say it loud: be black and proud!
That Mick Jagger and Keith Richards just happened to be standing on the same train station platform in October 1961 (Mick carrying R&B albums and Keith toting his guitar), remembered each other from grade school, and realized they had a common obsession.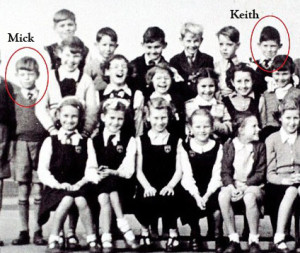 That David Bowie painted his face, donned an androgynous look, and pushed the boundaries of sexual identity.
That Ma Rainey, Bessie Smith, Big Mama Thornton, Billie Holiday, Etta James, and Sister Rosetta Tharpe proved they could out-wail their blues brothers.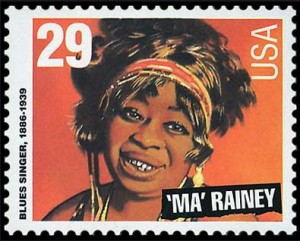 That Jimi Hendrix went to London, and came back to America a star.
That Bruce inspired us to ride out into the night to case the promised land.
That fab '60s dames like Laura Nyro, Janis Joplin, Tina Turner, Dusty Springfield, Marianne Faithfull, Darlene Love, Mama Cass, and Grace Slick had the balls to throw stones at the glass ceiling of rock and roll.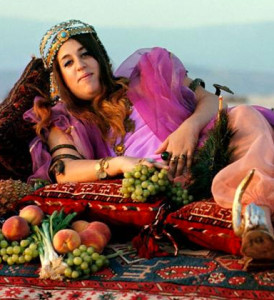 That punk rockers came along just in time to deconstruct a bloated music world, and make rock fun and frivolous again.
That Johnny Cash turned his angst into art.
That Lou Reed took a walk on the wild side, and embodied the beautiful urban grit of New York City.
That rap and hip-hop artists like Public Enemy, Grandmaster Flash, and Rage Against The Machine inspired us fight the powers that be.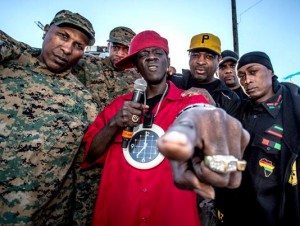 That Max Yasgur let 400,000 hippies camp out on his 600-acre dairy farm in the Catskills for a three-day music festival called Woodstock.
That psych meds and massive amounts of therapy were available to Beach Boy Brian Wilson, who created some other world's most beautiful music despite a lifelong battle with mental illness.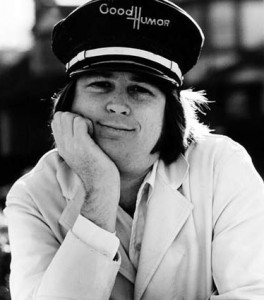 That the great record producers, managers, recording engineers, and label execs — Ahmet Ertegün, the Chess brothers, Sam Phillips, George Martin, Lou Adler, Clive Davis, Mo Ostin, Jerry Wexler, Jon Landau, Brian Epstein, Berry Gordy, Tom Dowd, Joe Meek, Tom Wilson, Jimmy Miller and David Geffen — knew a good thing when they heard it.
That Sly Stone made us funky.
That Bob Marley turned us on to reggae and the Rastafarian way of life.
That Mary Quant and Vivienne Westwood helped us strut to the beat in style with their fab fashions.
That The Beatles broke up at just the right time – on top and forever unequaled – leaving us all with bittersweet thoughts of what might have been.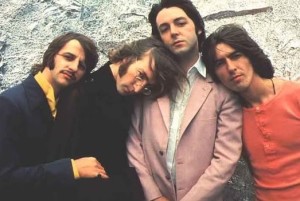 That my parents, Fred and Helen Spiardi, encouraged my love of music, let me build a record collection to my heart's delight, and never criticized my tastes.
Happy Thanksgiving to all who follow my blog!  Peace and love, brothers and sisters.
By Dana Spiardi, Nov 27, 2014
The image of Chuck Berry as a barber is by the late Guy Peellaert, from the book "Rock Dreams."
Save
Save
Save
Save