My mom was washing dishes and I was drying them when we heard the news on TV that Elvis died – August 18, 1977. Like the day President Kennedy was assassinated, you always remember where you were and what you were doing the day the King left the throne. (Actually, he had fallen off the toilet, but you get my point.)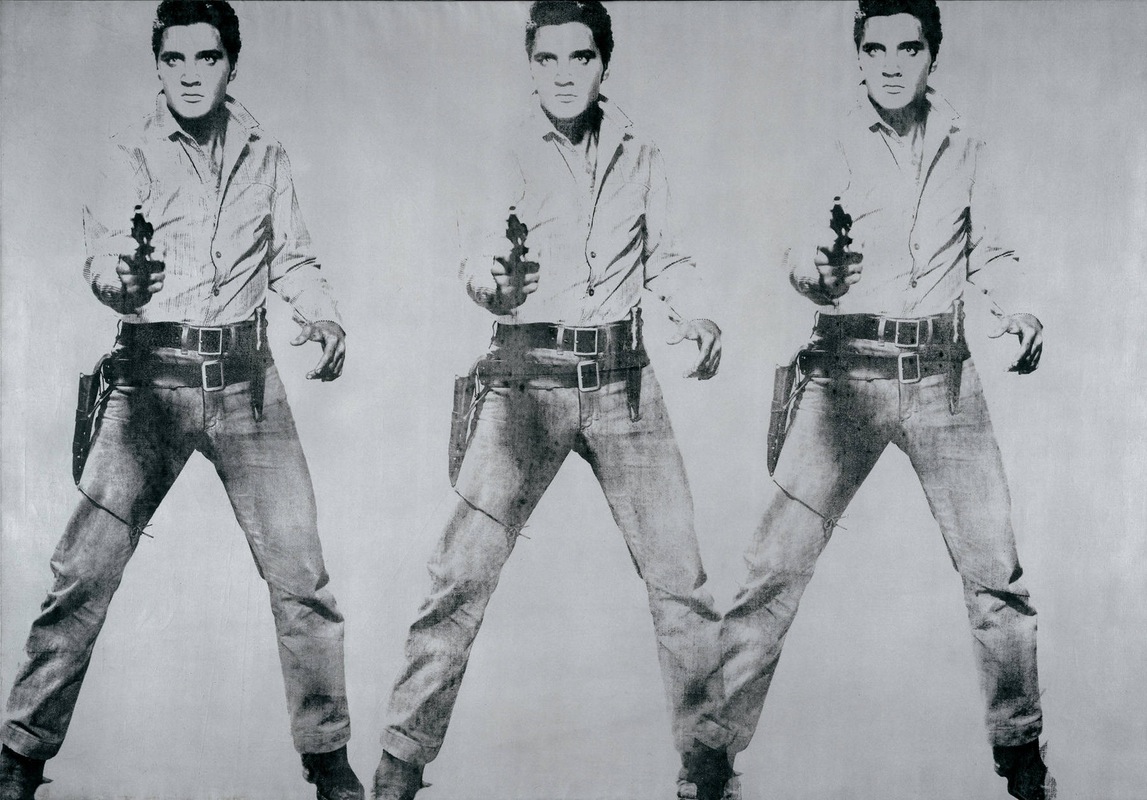 Here's one of my favorite works of art: Andy Warhol's Elvis. It's based on a publicity shot for Presley's 1960 movie "Flaming Star." This piece is one of a series of screenprinted Elvis paintings Andy created in 1963. The biggest is at The Andy Warhol Museum in Pittsburgh. It's 36 feet long, 6.5 feet high and features 11 Elvises. Magnificent!
Music writer Peter Guralnick penned two excellent books about Elvis: "Last Train to Memphis – The Rise of Elvis Presley," and "Careless Love – The Unmaking of Elvis Presley." I Highly recommend them. There was a lot more to The King than you might imagine. In addition to being an enormous talent, he was intelligent, kind, and compassionate. Sure, he didn't invent R&B wailing and fancy legwork – he copied much of that from the Southern black artists he loved – but he had the smarts to repackage it and the moxie to present it to a white audience trapped in an era of conformity and conservatism. RIP, Elvis!