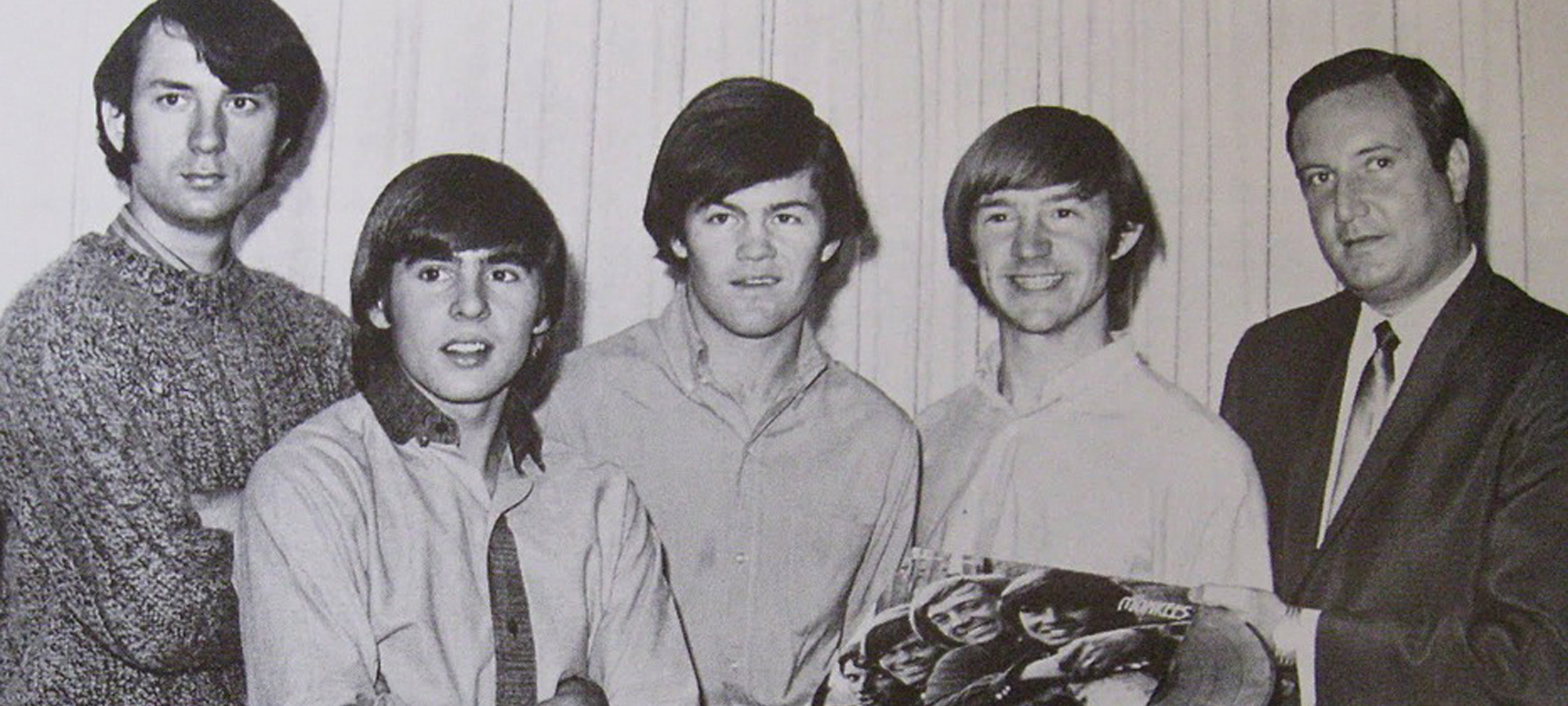 Between the ages of 13 and 20, yer usually date-less blogger spent many a Saturday night with an impassive middle-aged man sporting plastered hair, leisure suits, open neck shirts, gold chains and the occasional sweater vest. His name was Don Kirshner, and he brought the top rock acts of the day into my living room with his syndicated late-night TV show. For many of us growing up in the 1970s, pre-car and pre-cash, the closest we came to attending an actual rock concert was staying up late to hear this pathologically unhip music impresario kick off 90 minutes of authentic live-on-tape rock performances.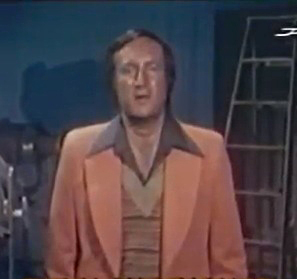 "I'm Don Kirshner, and welcome to Rock Concert," he deadpanned in his unmistakable Bronx accent. We could tolerate 20 seconds of listening to his teleprompter-scripted introductions, because we knew what came next: riveting performances by the likes of The Rolling Stones, David Bowie, The Allman Brothers, Alice Cooper, The Sex Pistols, Ike and Tina Turner, The Ramones,  Prince, The Police, Sly Stone, B.B. King, The New York Dolls, George Harrison, Marc Bolan, The Faces, and hundreds more.
Unlike Burt Sugarman's Midnight Special and other competing late-night rock shows, Don's program was ahead of its time – recorded in stereophonic sound and simulcast over FM stereo radio stations and early cable TV. The show debuted in 1973 and ended in 1983, when MTV came along with its slick, lip-synched video productions, marking an end to the networks' live concert shows.
But long before Don became known to rock fans with his eponymous Rock Concert, he was already a well established mover and shaker in the industry – a music publisher, rock music producer, talent manager, and songwriter. When producers Bob Rafelson and Bert Schneider came up with the concept for The Monkees, a prime time TV show about the hijinks of a Beatles-like rock band, they hired Kirshner as musical supervisor, charged with supplying songs for the group. Don called upon songwriters such as hit-maker Carole King ("Pleasant Valley Sunday"), the up-and-coming Neil Diamond ("I'm a Believer"), and an embryonic writing duo, Tommy Boyce and Bobby Hart ("Last Train to Clarksville") to churn out infectious pop hits.
The Monkees had varying degrees of performing talent: Davy Jones was a Tony nominated Broadway actor; Micky Dolenz, a TV child star; Peter Tork, a Greenwich Village folk club player; and Mike Nesmith, a country-folk singer, songwriter, and guitarist.
Kirshner had the good instinct to recognize the vocal talents of Dolenz and Jones, both of whom were chosen to sing lead on the band's monster hits. But the music czar was completely unimpressed with the boys' abilities as musicians and songwriters. The Monkees were a quickly-assembled band. The show's fast-paced production schedule allowed them no opportunity to meld into a musically tight unit.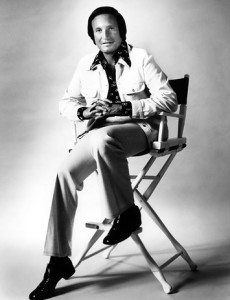 Kirshner hadn't the time or desire to nurse them along as musicians. He refused to allow them to play instruments on their records, hiring seasoned studio musicians instead. The fruits of these hybrid recordings were phenomenal: Monkees singles were outselling Beatles and Stones releases! But it didn't take long for the band's huge fan base to learn that their idols were merely play-acting. The Monkees were determined to save face, and forced Kirshner to grant them more artistic freedom. He relented, begrudgingly. In December 1966 the boys began touring and recording as actual musicians. In early 1967 they released "Headquarters," an LP consisting almost entirely of songs they wrote and performed themselves.
But The Don wasn't through flexing his muscles. Just as the band was issuing "Headquarters," Kirshner released "More of the The Monkees," an album featuring the smash hit "I'm a Believer," plus previously unreleased odds and ends — all sung by Davy and Micky, but performed by studio musicians. The boys were outraged, having no prior knowledge of this move. In fact, they weren't even given a copy of the album, and were forced to buy it in a record store!
This was the last straw. They finally had a showdown with Kirshner over creative control, which resulted in Mike Nesmith punching a hole through the wall of a Beverly Hills hotel room and telling Don, "This could have been your face!" A month later, Kirshner was dismissed for violating terms of his contract.
Don remained indignant for the rest of his life. In the liner notes for Rhino Records' 2006 Deluxe Edition CD reissue of "More of the Monkees," he said, "[I controlled the group] because I had a contract. I kicked them out of the studio because I had a TV show that I had to put songs in, and to me it was a business and I had to knock off the songs."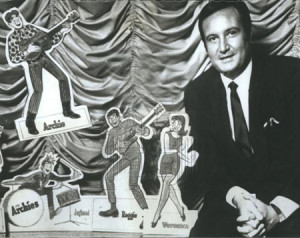 At the time of his dismissal, he had amassed a pile of unrecorded bubblegum ditties. But what to do with them? Oh, the hell with dealing with the demands and artistic aspirations of real people! "I want a band that won't talk back," he famously declared. And so he found one. In 1968, CBS created a Saturday morning cartoon program called The Archie Show, based on the long-running syndicated comic strip. Kirshner decided that the Archie characters would provide the ideal band, one that would follow his every creative command. With vocals provided by former Cuff Links singer Ron Dante, and music supplied by various studio musicians, the TV Archies released one of pop's biggest singles: "Sugar, Sugar," which held the top spot on the charts for four weeks and was ranked the number one song of 1969. The cartoon group also released such harmless schlock as "Bang-Shang-a-Lang," "Sugar and Spice," and the million selling "Jingle Jangle." The Archies inspired a number of other cartoon rock bands, including Scooby Doo, Josie and the Pussycats, The Banana Splits, The Groovy Goolies, and Cattanooga Cats.
Don Kirshner passed away on January 17, 2011, at age 75. It's ironic that once The Monkees finally broke free of his reign, their fame slowly fizzled – due in large part to the commercial and critical failure of their one feature film, "Head." Although the members called it quits in 1970, they've continued to tour in various configurations (minus the now deceased Davy Jones) right up to the present.
It's heartening to know that the boys carry no resentments against their former Svengali. Said Micky: "In regards to the passing of Don Kirshner…at first, I really didn't know what he did. It wasn't until years later that I realized what a profound influence he had had on the choice of material that The Monkees produced. And for that, I am eternally grateful." Even Don's old nemesis Mike Nesmith appears to have mellowed: "Sad to learn of the passing of my old adversary Don Kirshner. He was a formidable foe and I send my condolences and sympathy to his family and his many friends. Donny, where ever you are — I want you to know I put my fist thru the wall just for dramatic effect. Apparently it worked. It is all behind us now, and we wrote what we wrote. Rest in Peace."
Here's a hilarious clip from an old Saturday Night Live episode, in which a wigged Paul Shaffer spoofs Don Kirshner introducing The Blues Brothers.

And here's Don's cartoon band, The Archies, singing their big hit, "Sugar, Sugar"

© Dana Spiardi, April 22, 2013