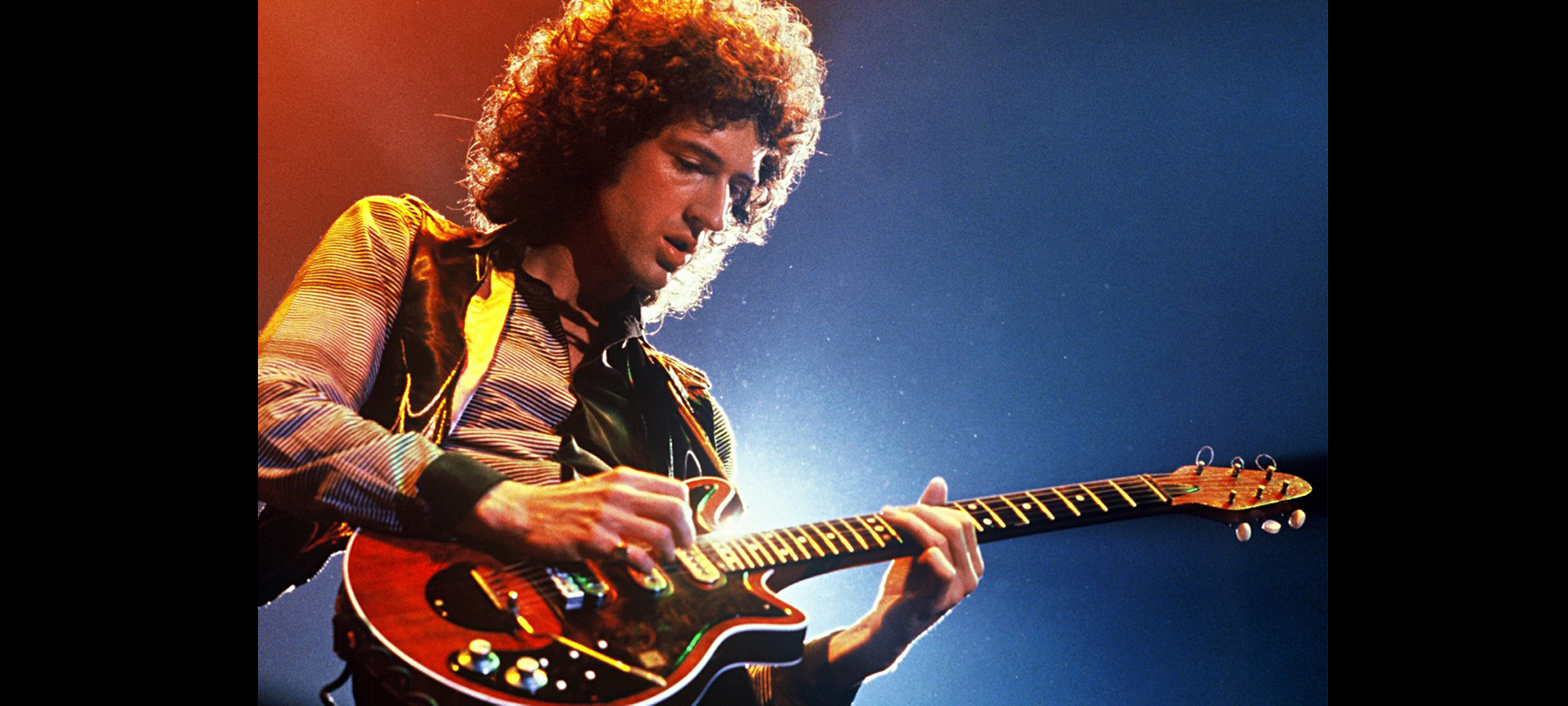 Lots of rockers and actors have had asteroids named in their honor, but Brian May is no doubt the only true scientist of the bunch. The brainy guitarist/astrophysicist best known for his work with Queen turns 67 today.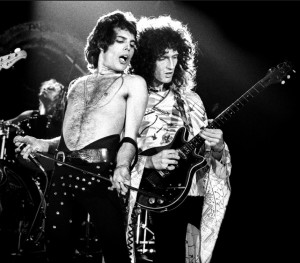 In October 2007, after playing rock and roll for his entire adult life, he completed a PhD thesis in astrophysics, titled "A Survey of Radial Velocities in the Zodiacal Dust Cloud." (His astroid is "52665 Brianmay," for all you science fans.)  Imagine…he managed to do his homework AND stay up late playing in a band! Bet he got straight As, too.
He was at the top of his class as a musician, as well. Although Brian was never part of the revered Clapton-Beck-Page inner-circle of British electric-blues guitarists, I consider him a virtuoso. I could always recognize his distinctive style. He used his custom-built "Red Special" guitar to produce sounds that mimicked all kinds of instruments, from trombones to piccolos. So unique were Brian's special effects that early Queen albums boasted "No synthesizers" on the sleeve to inform listeners that the sounds they were hearing were produced by a real guitar, not a computer.
It's his earliest work with Queen that I love best — on tracks like "Keep Yourself Alive," "Brighton Rock," and "Stone Cold Crazy." In 2012, readers of Guitar World magazine voted him the 2nd greatest guitarist of all time, and Rolling Stone pegged him at #26 in their list of Top 100 guitarists.
The AIDS-related death of Queen's dazzling frontman Freddie Mercury in 1991 sent Brian spiraling into a severe, near-suicidal depression. To this day he says he'll never fully recover from the singer's passing. Yet, he's managed to move on. After 30 years of research, he completed his PhD, all the while staying active as a musician. He formed the Brian May Band, released several solo LPs, performed on other artists' records, and toured with Queen's original drummer Roger Taylor and former Bad Company singer Paul Rodgers in a band called Queen + Paul Rodgers.
Brian served as Chancellor of Liverpool John Moores University from 2007 through 2013, and in 2005 he was appointed a Commander of the Most Excellent Order of the British Empire (CBE) for "services to the music industry and for charity work." Here he is, atop Buckingham Palace, playing "God Save The Queen" at Her Majesty's Golden Jubilee celebration.

Here's Brian, hammering out some great licks on "Stone Cold Crazy." This is my favorite Queen period, circa 1974. Freddie was magnificent. And I always loved those billowy shirts that Brian used to wear. John Deacon is on bass and Roger Taylor on drums.

© Dana Spiardi, May 19, 2014