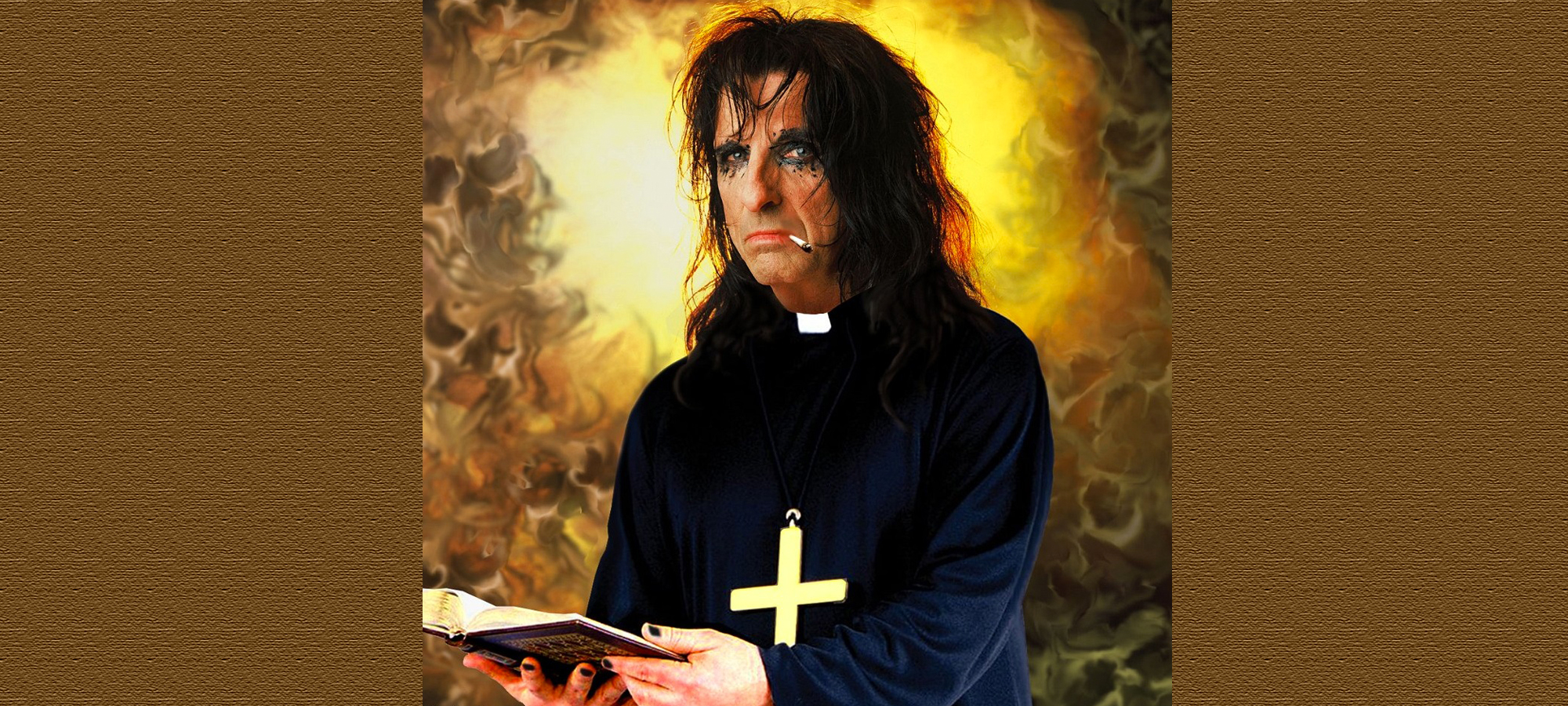 What a treat for a Scorpio girl born in the Season of the Witch! On August 12, 2011, I experienced Alice Cooper live in concert for the first time – just five  months after his induction into the Rock-n-Roll Hall of Fame. It's no surprise that my childhood love of all things ghoulish – from Vincent Price and Peter Lorre to Boris Karloff and Bela Lugosi – would lead to an inevitable attraction to Alice Cooper and his spooky stage show.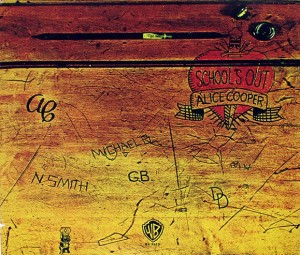 When his School's Out LP debuted in 1972, I was a gawky 8th grade girl, wasting away my study hall hours reading the latest issues of Mad, Creem and Circus.  The girls were crazy for Cher, but the boys were buzzing about this guy named Alice who employed guillotines and live reptiles on stage.  What a gas that he named his boa constrictor Eva Marie Snake.  (Even at age 13 I was film-savvy enough to appreciate the pun.)
The School's Out album had the most interesting packaging.  The cover opened up from the bottom like an old-style initial-engraved desk – showing lots of goodies inside – and the vinyl disc was clothed in a pair of girls' panties!  I swear I never wore the flimsy knickers – those were the days of mother-influenced hygiene mania, after all!
And the album's songs were great.  I especially loved the West Side Story parody, Gutter Cat Versus The Jets.  Public Animal #9 was another winner – like a wild soundtrack to a 1930s Cagney movie  ("License plates are coming out of my ears / I'd give a month of cigarettes for just a coupla lousy beers.") But my pick of the monster litter was the orgasmic, late-night gem Blue Turk, with its slinky opening bass line, sexy sax, and trippy electric piano. Oooh, Alice growled!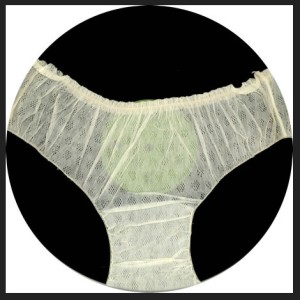 I seized every opportunity to catch a glimpse of the raccoon-eyed Alice in action. Late-night shows such as ABC's In Concert, NBC's Midnight Special and the wonderfully tacky Don Kirshner's Rock Concert provided me with my only video exposure to rock stars way back in those pre-MTV, pre-YouTube, pre-concert-going days.
So, nearly 40 years after discovering the man who invented and still rules the world of theatrical shock-rock, I had a chance to see him right here in Pittsburgh in an acoustically pleasing outdoor venue!  None of his gimmicks was new. He recycled the Frankenstein and guillotine bits (alas, no reptile or electric chair!) and wowed the crowd with a 2011 update of his famous black widow outfit . But props or no props, the show was perfectly packaged with just the right mix of teen angst anthems and new material.  Alice hasn't mellowed. The 63-year-old master of macabre still belts out new tunes with names like I'll Bite Your Face Off.  (Okay ladies, no eye rolling!)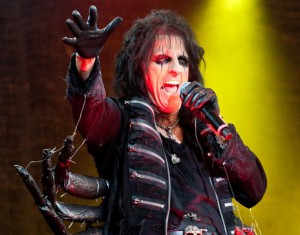 So, how could such a naughty boy – who once allegedly threw a live chicken into the crowd and watched as a group of wheelchair-bound headbangers tore it apart – consider himself a born-again Christian?  Well, he is, after all, the son of a preacher man. And, as a self-professed recovering alcoholic, he probably feels he owes a debt to some sort of higher power. And I'm down with that.
But how could yer blogger possibly embrace an artist who's known for his conservative leanings? Well, when it comes to music I'm often ideologically blind. I love Alice's repertoire — always have, always will. So, I will choose to believe his words from a 2010 interview:  "I am extremely non-political…I'm probably the biggest moderate you know. When John Lennon and Harry Nilsson used to argue politics, I was sitting right in the middle of them, and I was the guy who was going 'I don't care.'  When my parents would start talking politics, I would go in my room and put The Rolling Stones or The Who on as long as I could to avoid politics. And I still feel that way."
Thanks, Alice. But if I ever find you endorsing the likes of Rick Santorum, I'll personally put your head in that guillotine of yours.
Here's an Alice song I always liked: "Elected." I remember being so excited when I first saw this video on a late night show back in 1973. It was one of the first times I'd ever seen him.

© Dana Spiardi, Aug 14, 2011