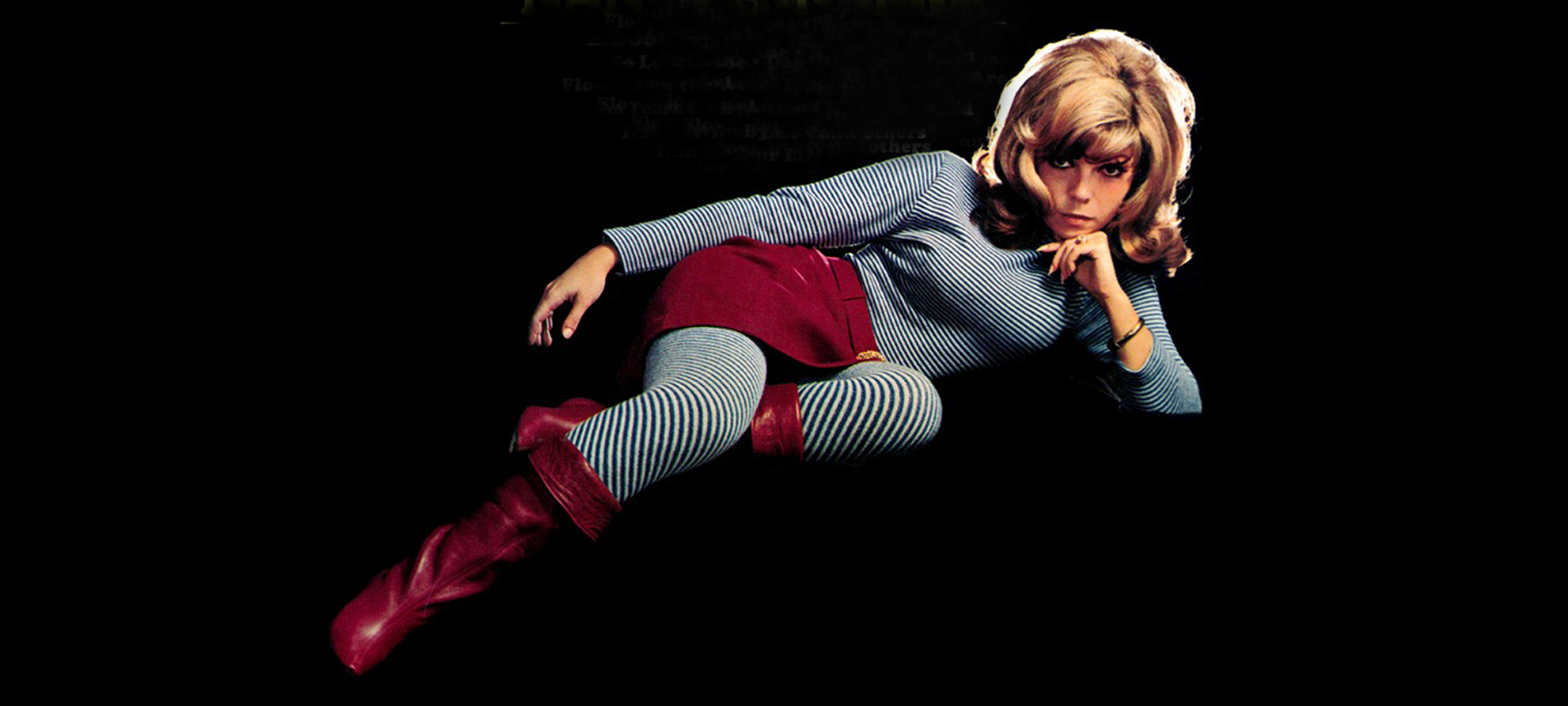 As the the existential Bugs-Daffy debate rages on – is it duck season or rabbit season? –  this Looney Tunes woman is only certain of one thing:  it's BOOT season!  And I'll endure the snow, slush, and sub-freezing temperatures of Pittsburgh for the rest of my life, as long as I can wear my pavement-pounding, cockroach-killing, arch-destroying boots. It's the thrill of fashion…and the Agony of De Feet. But I'm still standing. White boot, black boot, thigh boot, jack boot. From whence do my sartorial obsessions spring? From rock-n-roll, where else!
Fifty years ago today Nancy Sinatra's hit "These Boots are Made for Walkin'" hit the #1 spot on the Billboard charts. With it's slinky guitar strut and finger-pointing tough girl lyrics, it quickly became a favorite among my growing collection of 45s. What a way for a six-year-old to learn the fine art of insult and accusation!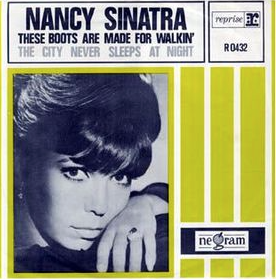 You keep lying, when you oughta be truthin'.

And you keep losin', when you oughta not bet.

You keep samin', when you oughta be a-changin'. 

Now what's right is right, but you ain't been right yet.

These boots are made for walkin'. And that's just what they'll do. 

One of these days these boots are gonna walk all over you.
As I sat in my room, watching the record player's needle skate so nicely along the grooves of the little vinyl disc, I wondered: "Would I ever be angry enough at a boy to tell him off like this?" "Would I ever have the occasion to use such interesting language?" All in due time, all in due time.
And would I ever be mature enough to wear boots like the red ones Nancy wore on the cover of the record sleeve? No, I would never reach an adequate level of maturity. But that didn't stop my fab mom from buying me my first pair of white mini go-gos soon after the song's release kicked-off a national boot craze. First-graders in go-go boots? Well, it was the swinging '60s after all. (A year later Mrs. Lore sent me to the principal's office for wearing lilac-colored fishnet stockings to school. Hey, could I help it if Mommy followed Chrissie Shrimpton and Twiggy?)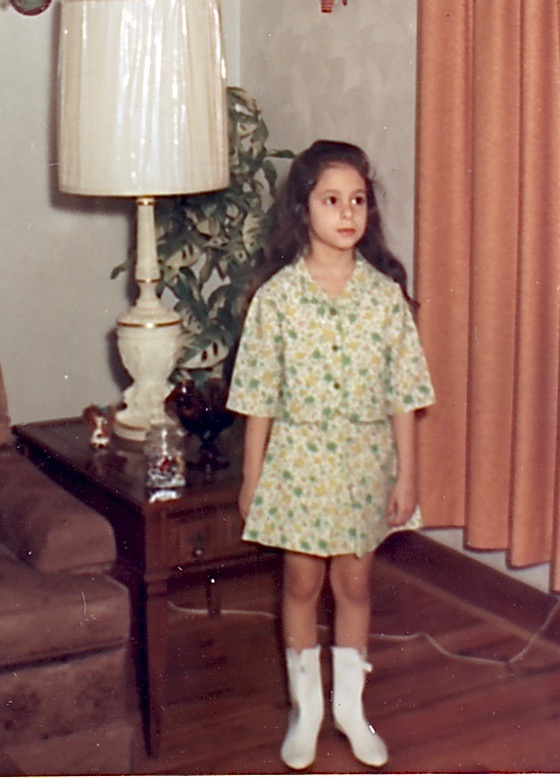 For a few years in the psychedelic '60s, Nancy Sinatra was as fab as her famous father Frank was considered square by the hippies. She released a string of hit records, appeared in TV shows and starred with Elvis in one of his silly formula movies, "Speedway." Even the young Material Girl was a Nancy fan. "Nancy Sinatra was a huge influence on me," said Madonna. "I wanted to put on my go-go boots and walk all over someone." (And she's done just that, alright – many times!)
Nancy's classic put-down song was written by Lee Hazlewood, who penned many of her hits, produced her records and occasionally sang with her, duet-style. It was recorded using the top studio musicians of the day: legendary "Wrecking Crew" members Hal Blaine on drums; Al Casey, Tommy Tedesco, and Billy Strange on guitars; Ollie Mitchell, Roy Caton and Lew McCreary on horns; and Carol Kaye on electric bass. The defining funky bass line was the work of Chuck Berghofer. "Boots" sold over a million copies and was nominated for three Grammy awards. It's been covered by Geri Halliwell, Megadeth, Jessica Simpson, Lil' Kim, Billy Ray Cyrus, Faster Pussycat, and The Supremes.
By the mid-1970s Nancy Sinatra would nearly disappear from the music scene, as singers like Laura Nyro, Joni Mitchell, Carly Simon, and Carole King gained fame for their songwriting skills and earthier material. But she'll always occupy a special place in my pantheon of girl rockers. Her music entertained me at a time when I was too green for Grace Slick and too cool for Connie Francis. And thanks to her cry-tough song, I've spent my life knee-deep in a boot bonanza.
Oh, how I wanted to use "Little Boots" as my nom de plume, but some British poptart had already taken it as her stage name. Maybe it's just as well. It is, after all, the English translation of Caligula, the nickname of Rome's most monstrous emperor, Gaius. Oh, we excitable Italians and our footwear!

Here's Nancy struttin' her stuff. To me at age 6, this TV clip was the height of groovy. Ooh, I just found me a brand new box of matches!
© Dana Spiardi, Jan 28, 2012 (original publication date)