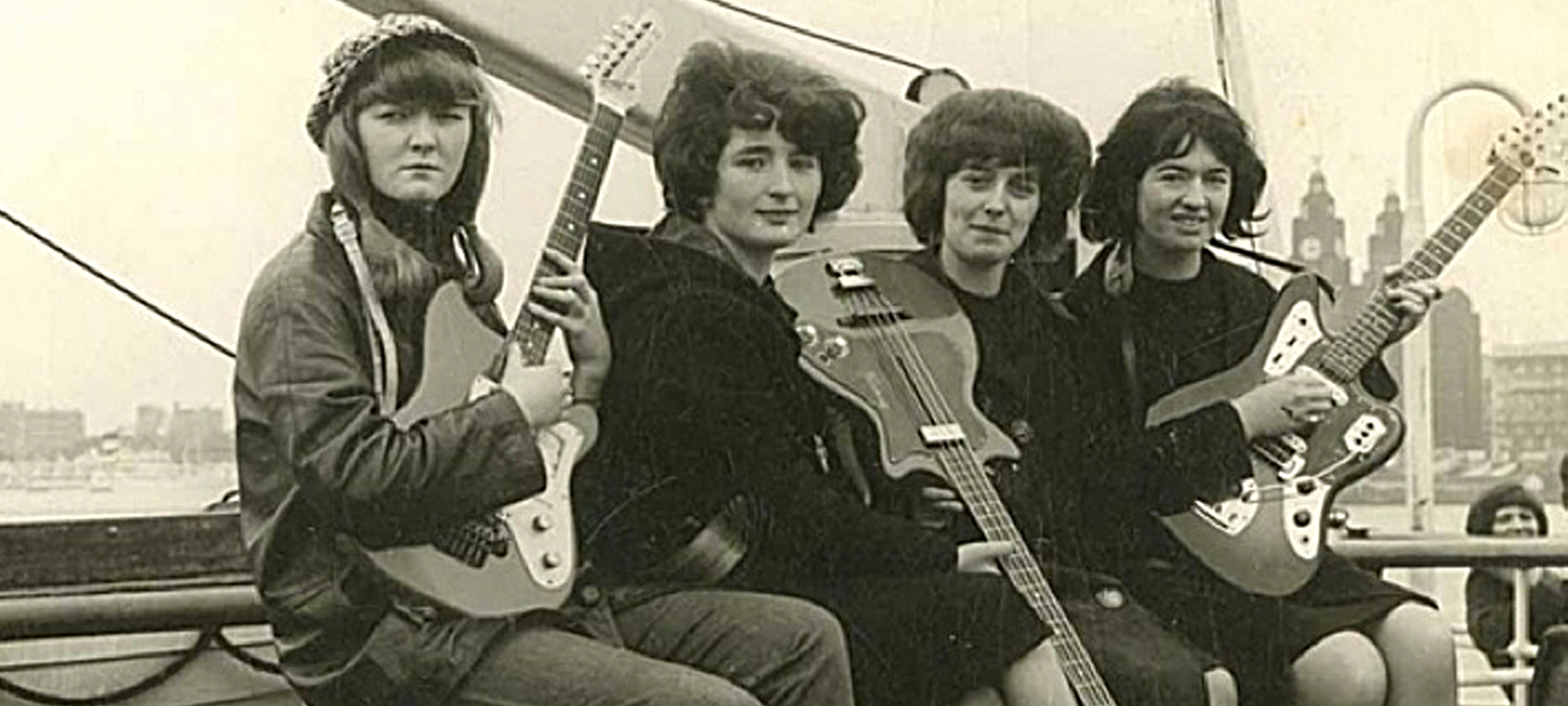 "Girls with guitars? That'll never work," John Lennon was rumored to have once said. Little did he know that four fab femmes had been wielding electric guitars in his very own hometown of Liverpool, several years before he and his fellow Beatles took over the world. They named themselves The Liverbirds, for the fictitious Liver Bird that has long symbolized the seaport city, and went on to help define the emerging "Mersey Beat" that would make Liverpool an early rock-n-roll mecca. Vocalist-guitarist Valerie Gell, drummer Sylvia Saunders, singer Irene Green, and guitarist Sheila McGlory made history when they founded England's first all-female rock group in 1962. After a bit of personnel shuffling, singer and rhythm guitarist Pamela Birch ended up replacing Green, while guitarist Mary McGlory stepped into her sister Sheila's shoes. These birds were ready to take flight.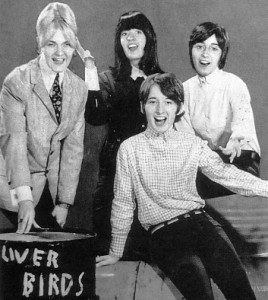 They toured England with up-and-coming bands like The Kinks and The Rolling Stones, and released two albums and four singles between 1963 and 1968. Like the Beatles and other early Liverpool acts, the girls honed their skills in the bars of Hamburg, Germany, and became a fixture at the famous Star Club, where they were billed as "die weiblichen Beatles" (the female Beatles). They often performed in leather vests and Cuban-heeled winklepicker boots, wowing the crowds with hard rocking versions of Stones and Chuck Berry numbers. They once appeared on a bill with Berry himself, who was none too pleased to hear them perform his songs.
They hit their peak in 1965 when their version of Bo Diddley's "Diddley Daddy" became a Top 40 hit on the German charts. But unlike other groups of that era, The Liverbirds were more than just a cover band. Birch penned many original compositions, one of which – "It's Got to Be You" – was recorded by English singer Johnny Kidd in 1966.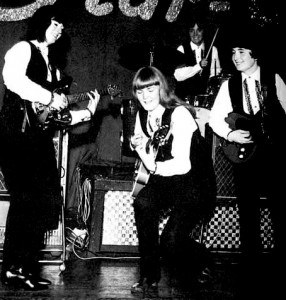 As their popularity grew they graced the pages of regional magazines, performed on teen-oriented TV shows, appeared in a German beat film, and landed touring contracts in Denmark and Sweden. They developed a following in Japan and toured the country in 1968, but by then Birch and McGlory were the only remaining core members of the group. They disbanded shortly thereafter.
Interestingly, The Liverbirds never achieved much success in the U.K. but are considered a legend of sorts in Germany, where three of the band members put down roots. Mary McGlory runs a Hamburg-based company called Ja/Nein Musicverlag ("Yes/No Music Publishing.") She married German singer-songwriter Frank Dostal, a one-time Star Club performer and current vice chairman of the German performance rights organization GEMA. Pamela Birch, who died in 2009, spent many years performing in Hamburg, became a record promoter for Warner Brothers, and worked as a DJ in German clubs. Sylvia Saunders, like her bandmates, lived most of her life outside the U.K., settling in Spain with her husband.
The Liverbirds will forever be in the shadow of their fellow Liverpudlian musicians, but for a brief moment in rock history they managed to prove John Lennon was wrong when it came to girls and guitars.
Here's a rare clip of the band on German television, performing "Diddley Daddy":

© Dana Spiardi, April 25, 2014