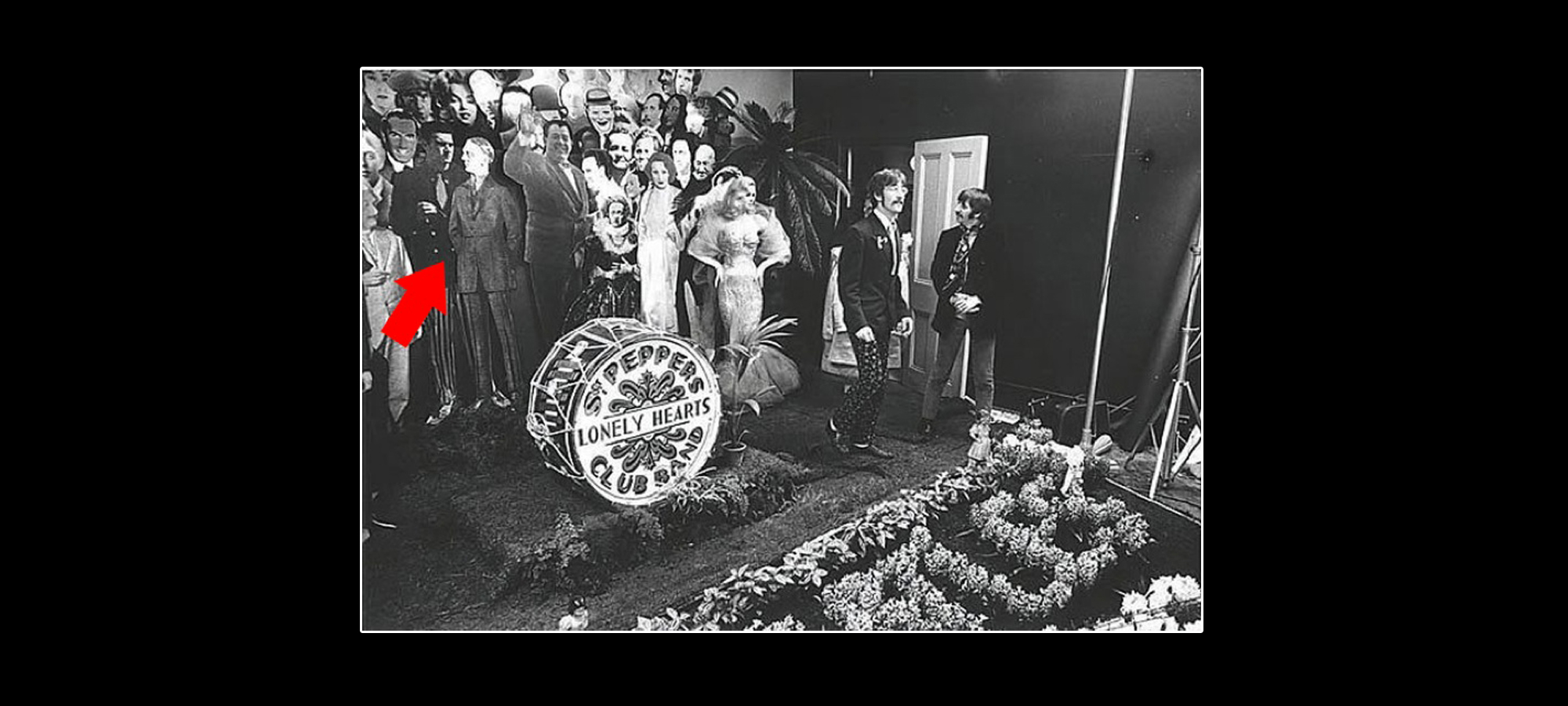 Betcha didn't know that Adolf Hitler was almost on the cover of The Beatles' most revered album. That's right. When art director Robert Fraser and designers Jann Haworth and Sir Peter Blake began working with the band to conceptualize the cover art for "Sgt. Pepper's Lonely Hearts Club Band" they told each Beatle to compile a list of people they admired. Their idea was to create life size cardboard models of these characters and place them in the background, as an "audience" behind the Pepper band.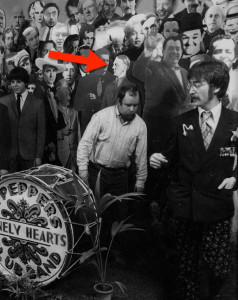 The affable Ringo forfeited his choices to the others, who came up with a diverse assortment of characters: Shirley Temple, Carl Jung, Mae West, Edgar Allan Poe, Sonny Liston, Tyrone Power, and Lenny Bruce, to name just a few of the more than 70 people represented. The Beatles' record company EMI was careful to obtain permission from every living person before reproducing their likeness on the cover. The ever sardonic John Lennon suggested two historical figures bound to cause controversy: Jesus Christ and Adolf Hitler. Excluding JC from the cover was a no-brainer: John's 1966 "Beatles are bigger than Christ" remark had already caused enough of a brouhaha. But convincing him to forgo Hitler took some persuading.
The designers went so far as to create and place a cardboard model of the Nazi leader on the set. A picture from a March 30, 1967, photo session clearly shows a non-uniformed Hitler standing to the right of hand-waving writer Stephen Crane. In fact, Der Führer remained in the final shot, unseen, hidden behind Tarzan actor Johnny Weissmuller, who stands directly behind Ringo.
What was John thinking? Sure, he loved black humor, but this clearly pushed the boundaries of satire. I guess the bigger question is: Why have so many British artists had a fascination with Hitler, with Nazi fashion and, in some cases, with fascist philosophy? It's intrigued me for years. In my two-part article "Heil, Heil Rock-n-Roll. What's with Brit Rockers and the Reich?" I attempt to provide some insight — hopefully, without appearing to excuse, justify or make light of truly bad behavior. Click the links below or in the right column to read on.
Heil, Heil, Rock and Roll. What's with Brit Rockers and the Third Reich? Part one
Heil, Heil, Rock and Roll. What's with Brit Rockers and the Third Reich? Part two
Click the image below to see the cast of characters on the "Sgt. Pepper" LP.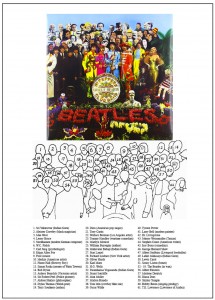 © Dana Spiardi, March 30, 2015